She's back up and running. After some confusion I got the 2nd head on Monday and got everything pretty much done by yesterday evening. Was having some issues getting the distributor to sit right then I read online and figured out the oil pump shaft is what was holding me up. Got everything set right and the distributor dropped in. This morning set the timing and took it for a test drive, went great. No overheating, oil pressure was perfect. While it was idling I noticed the PCV valve going crazy and after looking at it I found a crack in the upper plastic portion (elbow). Got that replaced and now it's idling smoother. Haven't taken it on a very long test drive so I'll do that in the morning.
Here's a few pictures of the Promaxx head, it's definitely a quality product. Might be difficult to notice the improvements from the original castings, but I gave them a good eyeballing side by side and there's definitely more meat in various places:
On this first picture if you look closely to the left of the rightmost spark plug hole you can see a casting date printed on it. Also no Ford casting numbers on it, so it's definitely a new unit.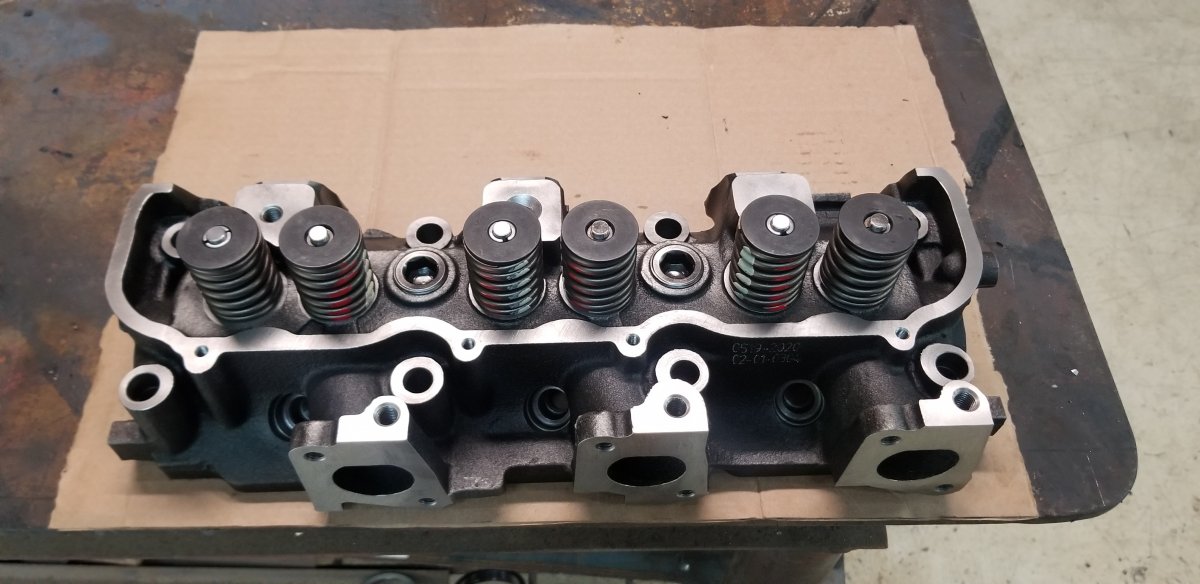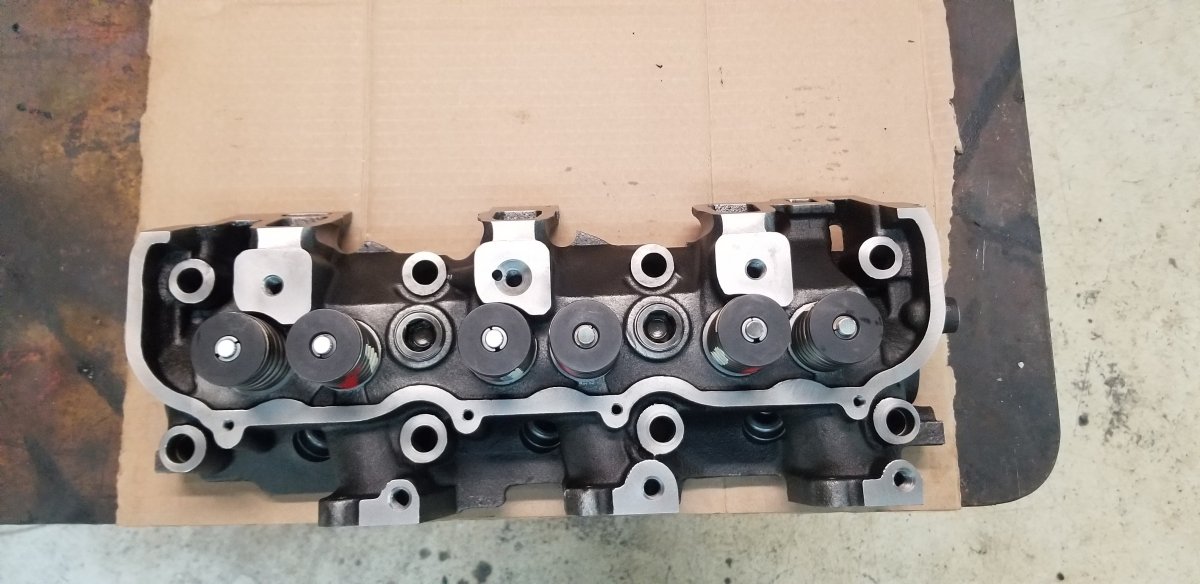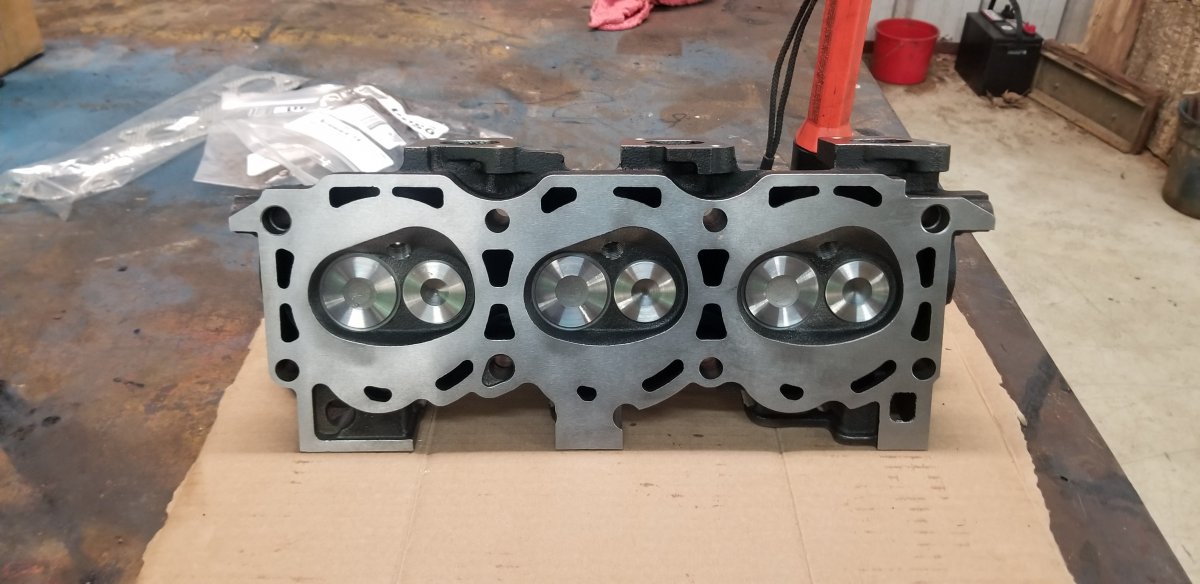 And now here's a picture of the final product. I cleaned everything that I had off but you can hardly tell because it all got covered up by the wires and hoses. Worth it either way to have the shiny intake and the little bit of blue showing through.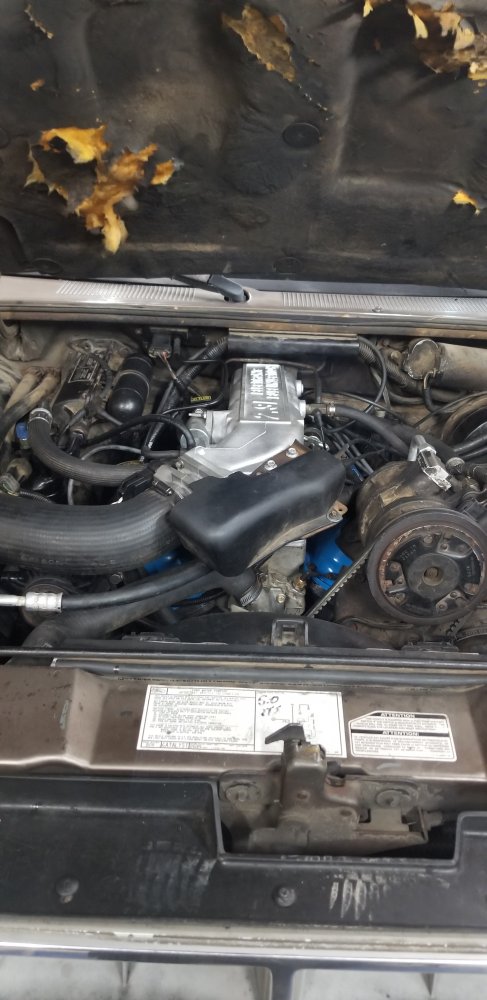 Lastly I want to thank everyone so far that has helped me through this process. Definitely would be lost without the RBV forums and the tech libraries.
Edit: Forgot to mention, the pistons in the block were mahle with a 03/89 prod date stamped on them, and an 828 model number. Looked at the casting number on my block and it's an 89TM. Question: I know it's common for people to say that the newer style heads are 89TM and the older style are 86TM, but I had one of each on my engine and they were both stamped 86TM... Is it true that all heads were stamped 86TM and it was actually the stamp on the block (87TM/89TM) is what actually determines the heads it came with?
Last edited: