Bronco II Quarter Flip Windows
There was a rumor that the Bronco II's had been offered with rear side windows that were removable. Instructions on operating and removing the windows can be found in the 1984 - 1985 Bronco II owners manual.
Below are scans from a Ford Bronco II owners manual showing the instructions. We have never seen one of these vehicles, so if you find one, or photo's, please contact us!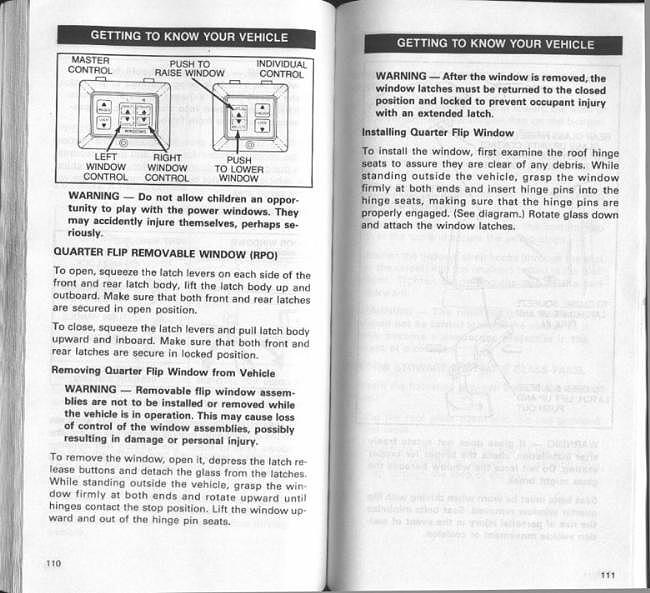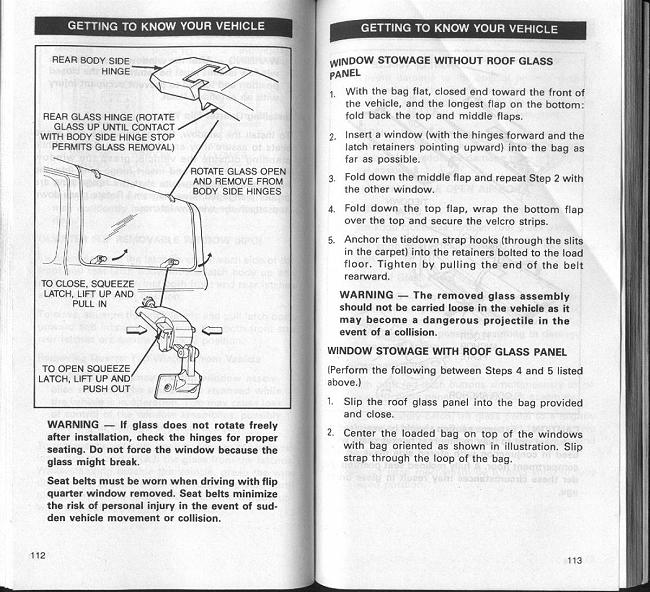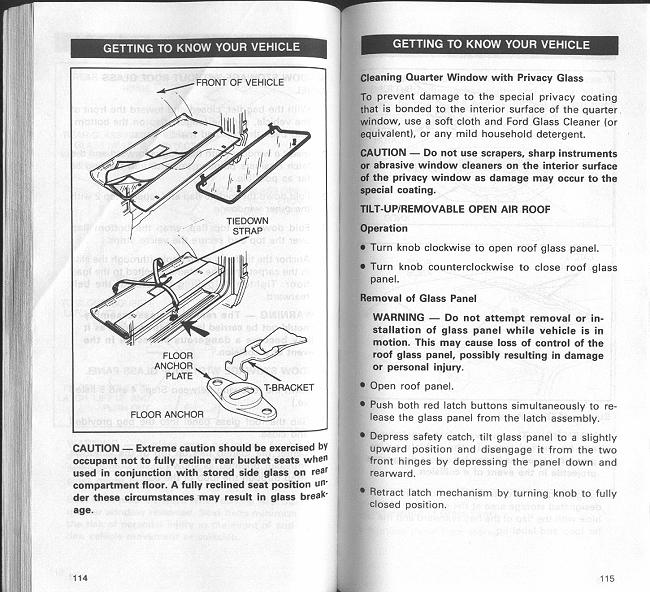 © 2008-2011 Bronco II Corral - 959 Media LLC - All Rights Reserved
'Bronco II Corral' and it's logo are Service Marks of Bronco II Corral owned by 959 Media LLC