ford logo emblem
Showing all 2 results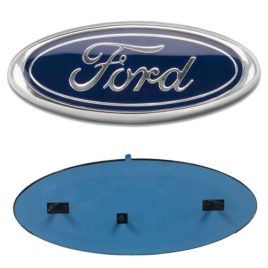 9″ X 3.5″ Ford Blue Oval Emblem
2005-2014 Ford F150 Truck Grille Name Plate

Fits OEM Part # AA8Z-9942528-A

9" Wide x 3.5" Height

3M Double Sided Adhesive Tape For Mounting

3 Mounting Post for Alignment and Securing with 10 mm nuts
Buy Now:
Order Product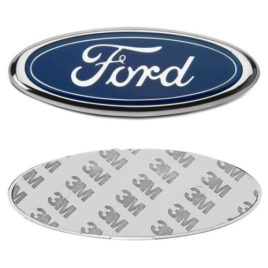 6″ X 2.4″ Ford Blue Oval Emblem
Dark Blue Emblem It's 6 inches wide and 2.4 inches tall.

Simple Install Remove your old emblem by unscrewing retaining nuts. Clean mounting surface, self adhesive tape is included on the back of the badge.

High Quality Made by high performance ABS and Aluminum. High quality painted finish with bright clear gloss resin.

Applicable It is fit for both the rear tailgate and front grille. Please check the measurements of your original emblem to verify if this emblem is fit for your car.

Satisfaction Guarantee This Emblem provide 100% satisfaction guarantee: 30 days hassle free money back, an 12-month warranty.
Buy Now:
Order Product