Administrator
Administrator
Founder
Article Contributor
Joined

Aug 2, 2000
Messages

333
Reaction score

33
Points

28
Location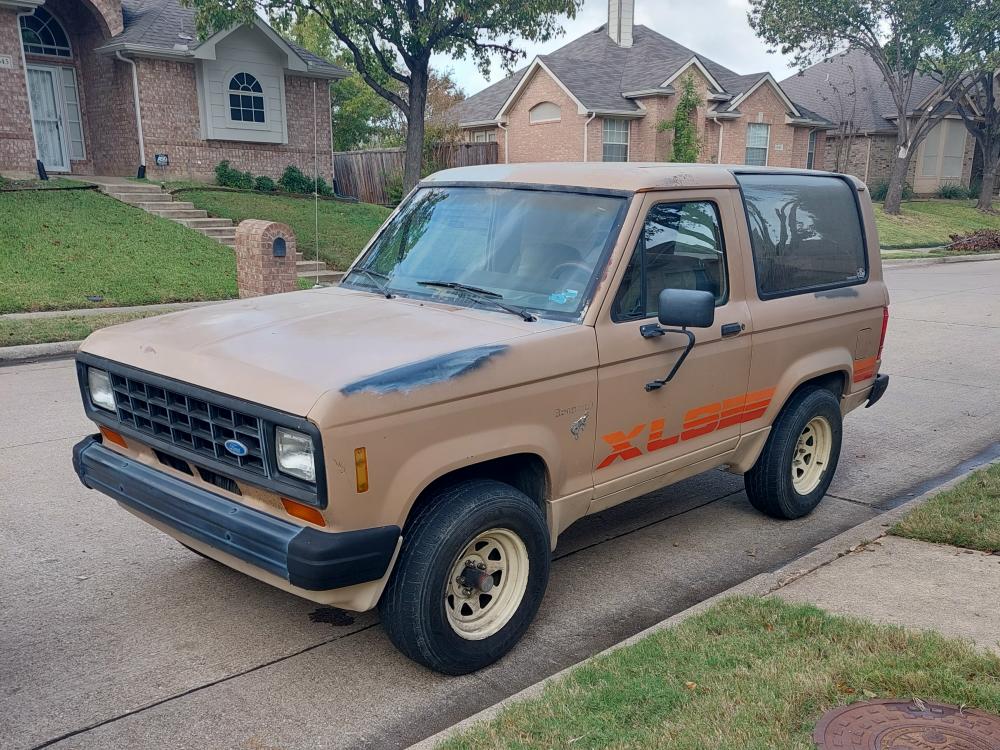 ​
My girlfriend Laura's son Joseph is 17 and got his drivers license this past fall. She was trying to find a vehicle for him to drive while staying under an $8,000 budget. Her daughters had driven a Ford Ranger for their first vehicle, but her son didn't want a truck. One day we were driving and she saw a Bronco II stopped at a traffic light and asked what it was. I told her it was a Bronco II, and that they're basically made up of Ford Ranger components. The made the decision that she wanted her son to have one, so the search was on.
In November I found a 1984 Ford Bronco II XLS for sale on facebook marketplace. I had seen marketing photos of these, but had never actually seen one in person, and I've been into Rangers and Bronco II's since the early 1990's. The owner listed that the starter didn't work and was firm on the price of $4,500.
We drove a good hour to go check it out. The paint was rough but everything seemed to be there. Asside from some surface rust I didn't see any rust holes. I was also surprised that the flares and air dam were still on it. The starter wouldn't engage the flywheel when the owner tried to start it, so he decided to push start it since it was a manual. It was entertaining watching his son pull him around the yard with a side x side trying to start it.
With the Bronco II finally started I took it for a test ride and then returned back to try and make a deal with the owner. After some negotiating, we finally agreed on a price of $3,800.
I drove the Bronco II to my daughter's house and parked it for the night so Joseph wouldn't see it. My daughter doesn't live that far from my girlfriend. The next day I got it and drove it to my house so I could put it in my shop and work on it.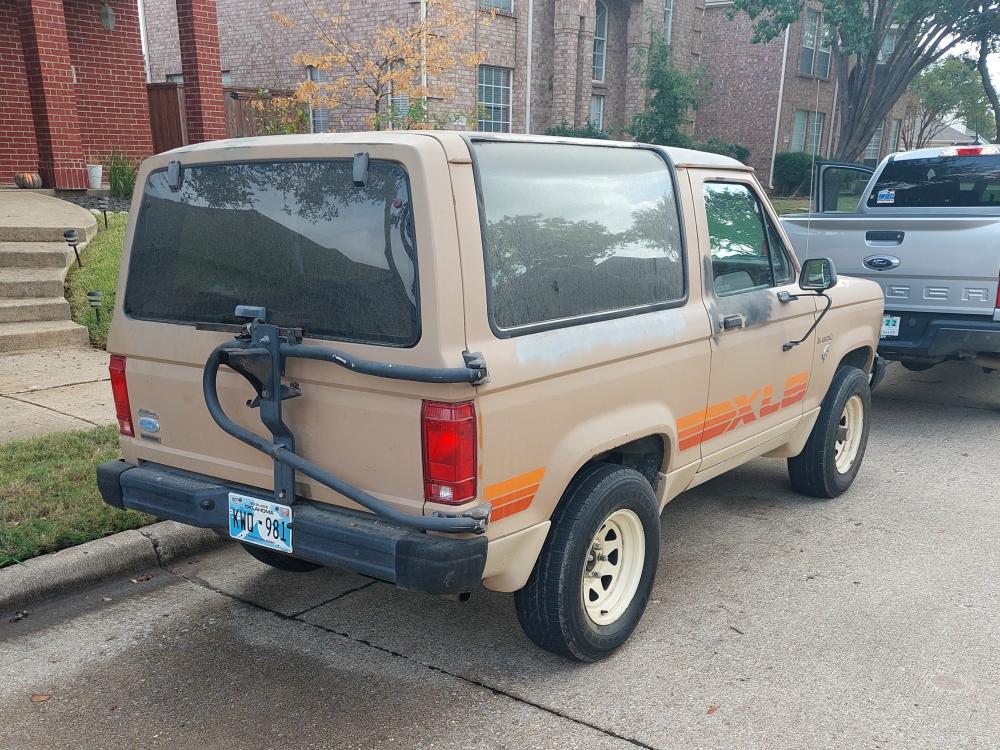 Last edited: