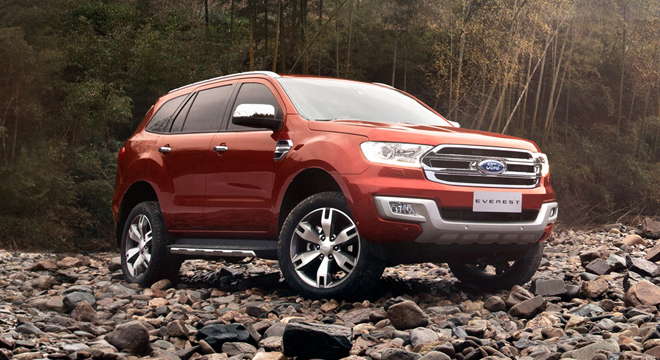 (Ford's Everest that shares the platform with the Ranger)
There has been a lot of speculation about the upcoming Ford Bronco. Ford confirmed a 2020 arrival date for the Bronco at the 2017 Detroit Auto Show, along with the Ford Ranger for 2019.
The Ford Ranger will be the same global Ranger for sale everywhere else in the world. Ford has indicated that the new Bronco will share the same body on frame design as the Ford Ranger. Right now, the Ford SUV sharing a platform with the global Ranger is the Ford Everest.
Ford's Chief Technical Officer Raj Nair said that while the new Bronco will share a platform with the Ranger, it will be its own vehicle. "It will be an incremental vehicle from the Everest." Nair said. "This Bronco is completely unique from that Everest."
Now just to clarify, 'incremental' refers to an 'increase or addition' to something. You could say that the Lincoln Navigator is incremental to the Ford Expedition. It has it's own styling cues, but it's basically built from the same vehicle.
There has been talk about removable roof panels. Come on, a Bronco without a removable roof? Can't have that. This may very well play out. Ford offers a panoramic 'Vista Roof' on vehicles such as the Ford Flex and Explorer, and Ford has seen an increase in it's sales. Ford could take it a step further to create removable roof panels.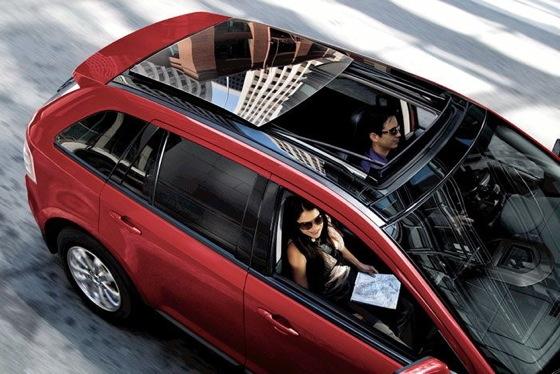 (Ford's Vista Roof)
Many would like to see a modern version of the classic Bronco, complete with a solid front axle. Dana, the long-time supplier of Jeep axles, has confirmed that the 2020 Bronco is getting a pair of them. That means solid axles front and rear, just like under a Wrangler.
And just like the classic Bronco, many would like to see it as a 2-door to compete with the Jeep. However, what we want, and what Ford will build, may not be the same thing. Ford isn't going to build what they think a true 'Bronco enthusiast' wants. They're going to build what sells. Think about this, what do you see more of, new 2-door Jeeps, or 4-door Jeeps? Ford has never marketed a four-door Bronco. But 2-door vehicles, especially off-roaders, don't sell well. Roughly 2/3rd's of the Wrangler's sold are 4-door models. And you can bet Ford knows what these numbers are. This is a company that released it's SIMS (Smart Inventory Management System) in 2009 to equip dealers with data they could use to better predict which vehicles people would buy.
For now, be cautious of any renderings you see online. Everyone is anxious for the new Bronco, and there have been a variety of renderings over the years. But honestly, if you want to like the new Bronco, start liking Ford's Everest. Maybe if you do that, the new Bronco will truly be an excitement, and not a let down for those wanting to relive the past.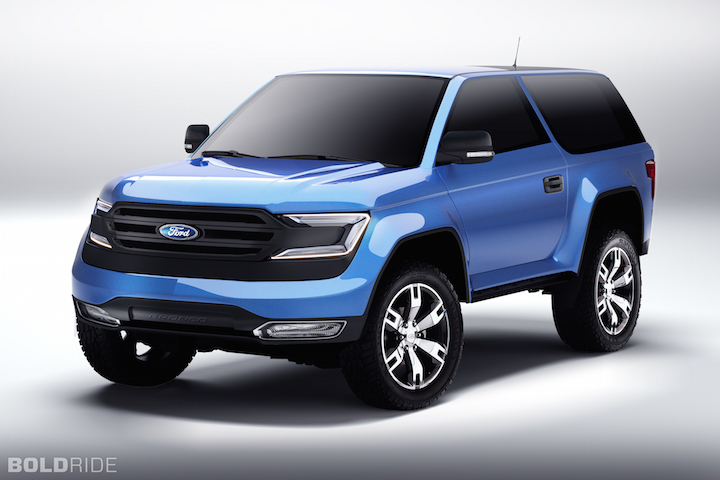 (Yet another Ford Bronco rendering)
Links: