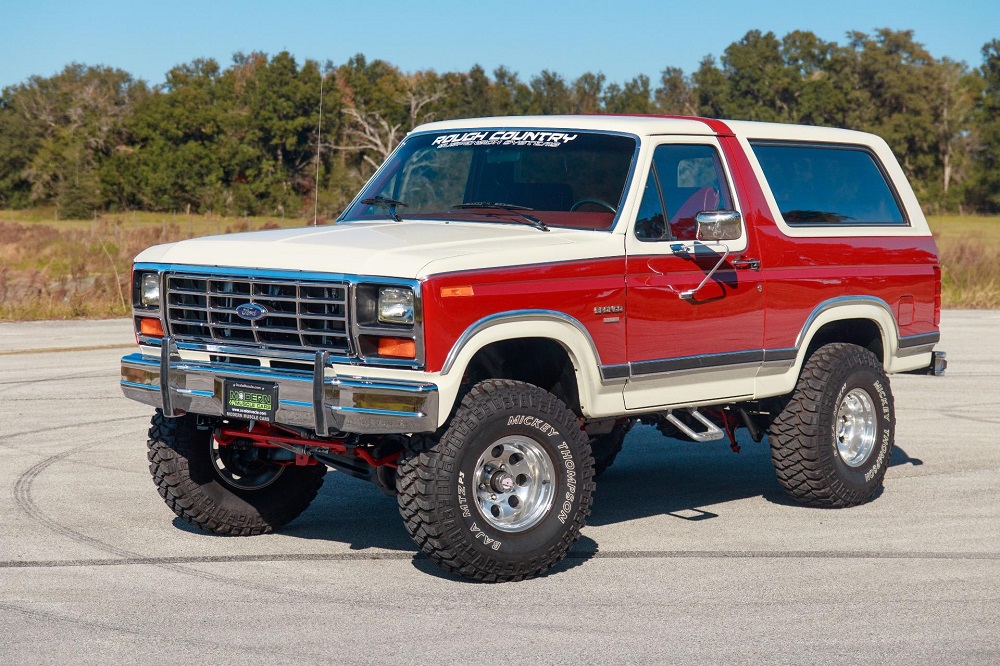 The 1980-1986 "Bullnose" Ford Bronco is my favorite body style of the Bronco, although I really do like the 2021+ 4-door Bronco. "Bullnose" refers specifically to the 1980-1986 Ford F-Series Trucks and Broncos. The nickname comes from the shape of the front of the truck: Look at a bull's face and head. Notice how a bull's eyes slant back from its face toward its head, and the nose is pushed forward.
The 1986 Ford Bronco XLT you see here has had a frame off restoration. I love the two-tone white with red paint job and the red cloth interior. This thing looks like new inside.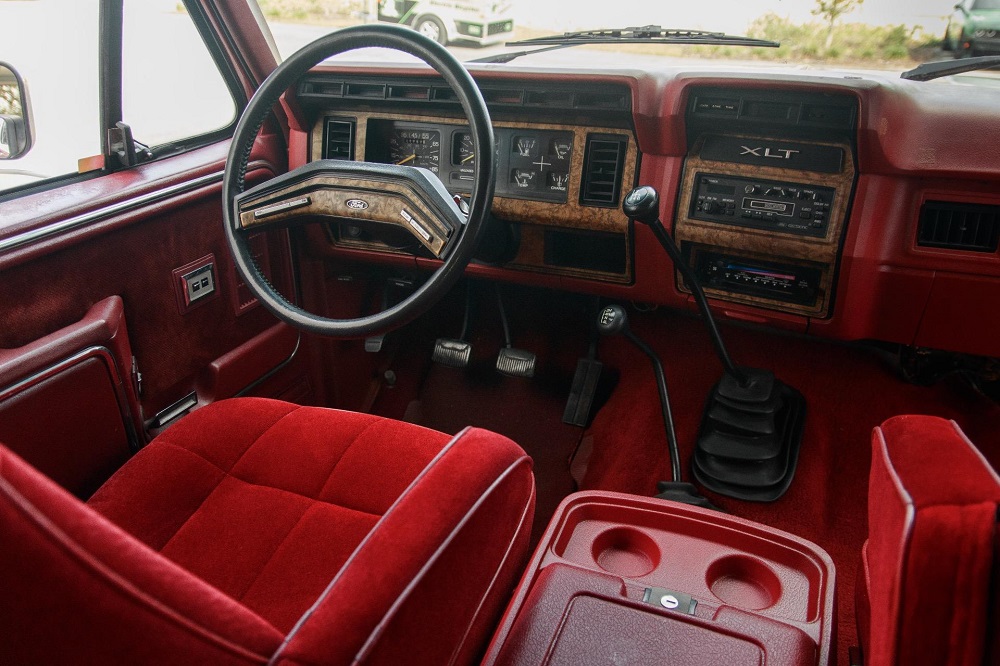 Everything likes nice and clean under the hood as well. This Bronco came with a 5.0L V8 rated at 137 horsepower. The Bronco also offered a 5.8L V8 rated at 156 horsepower, but it was only offered with an automatic transmission. This Bronco is backed by a 4-speed manual transmission and manual transfer case. Remember the good ole days of a manual transfer case? The younger generations would be lost getting in this Bronco and seeing (2) shifters in the floor. LOL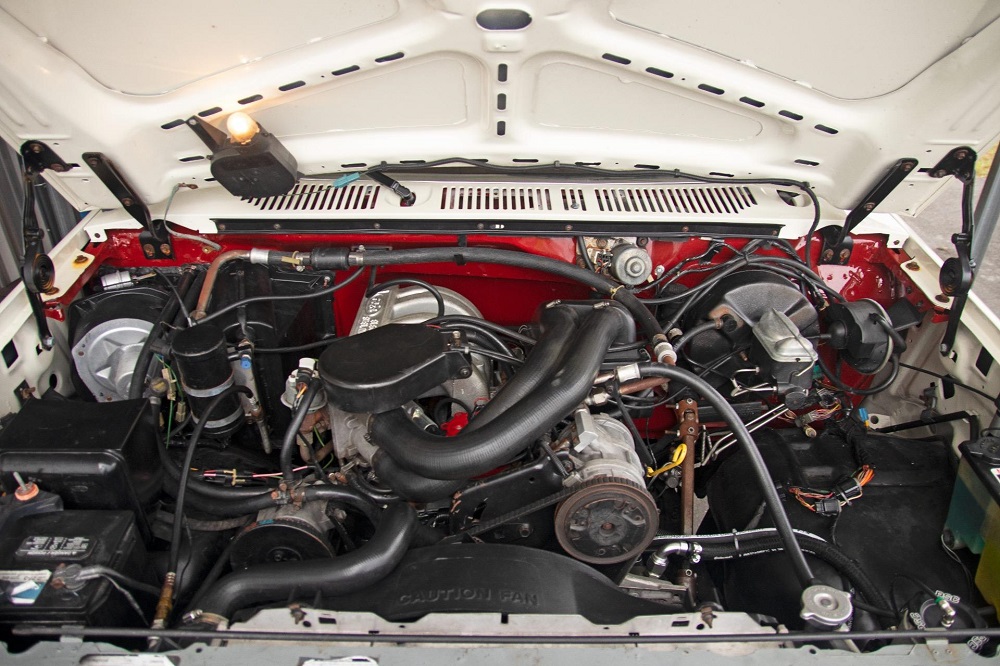 Features:
5.0L Fuel-Injected V8
4-Speed Manual Transmission
4-Inch Suspension Lift Kit
Yukon 456 Gears
Mickey Thompson MTZ tires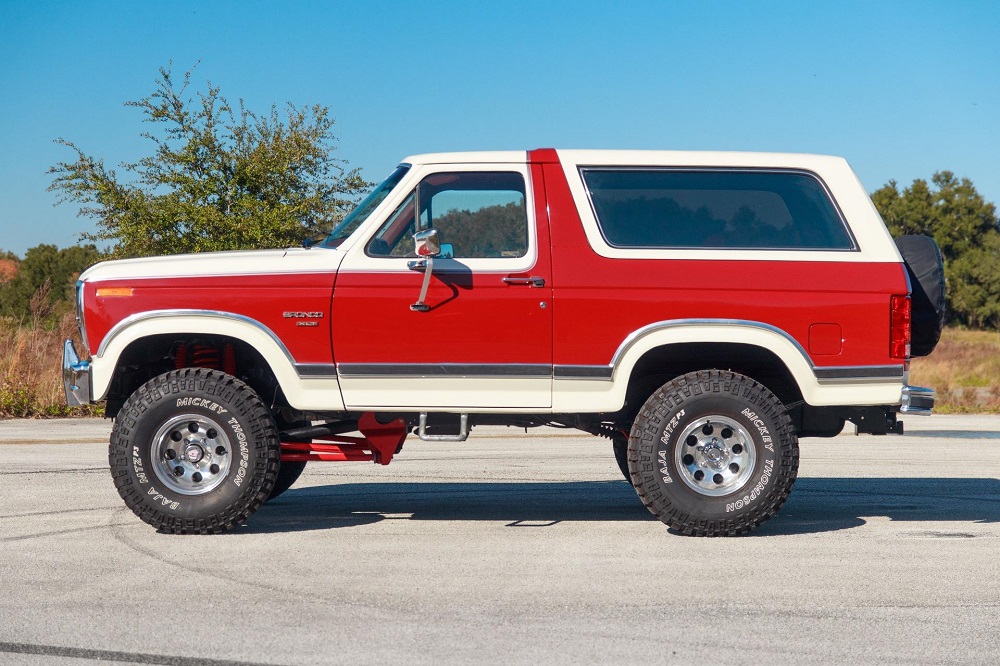 The windshield banner suggests that that Bronco has a Rough Country suspension kit, but I'm not so sure that's entirely true. If you look at the photo above you can see that the Ford Bronco has red extended radius running from the front axle to just under the door. I've never known of Rough Country making extended radius arms for the Ford Bronco or F-150. Of the suspension companies that did, the ones in the photo look like the ones offered by Rancho.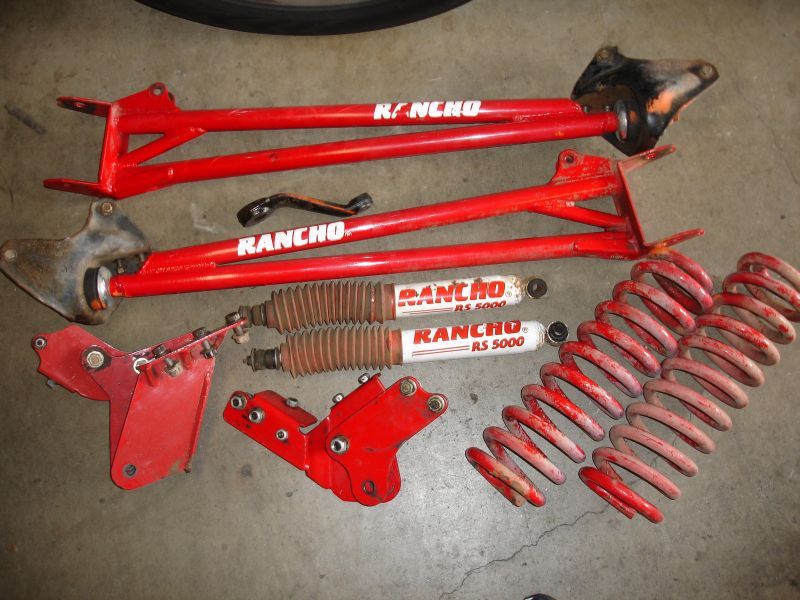 Wanting to get a better look, I found a video of this Bronco for sale on YouTube. If you watch the video, you'll be able to see the suspension when they have the Bronco on a lift. Notice in the photo above that the radius arm has a shock mount on top of the arm and an angled tube below it. Below is a screen shot from the video showing those same exact features.
There's no doubt in my mind that the Bronco has an older Rancho suspension on it. They still pop up every once in a while. That doesn't mean that it couldn't have Rough Country shocks on it though.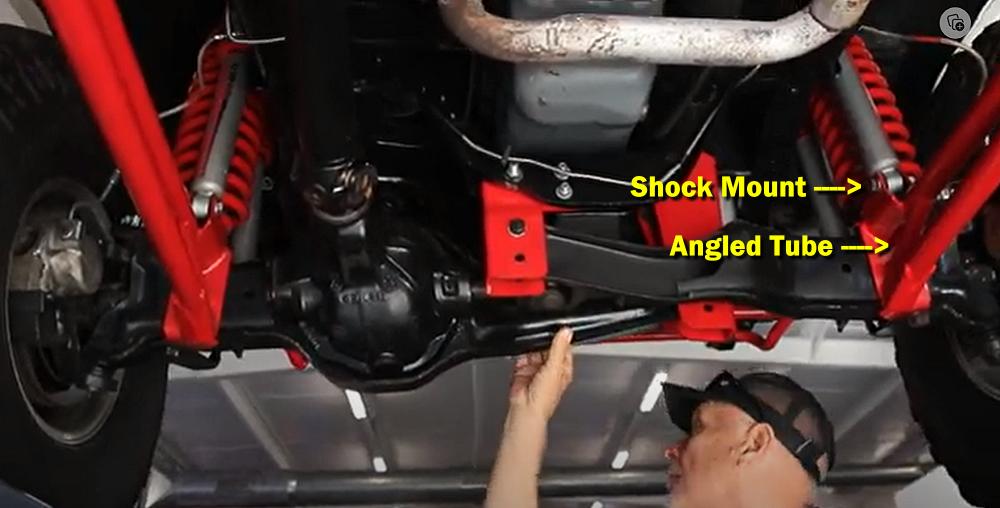 Video:
Photo Gallery: