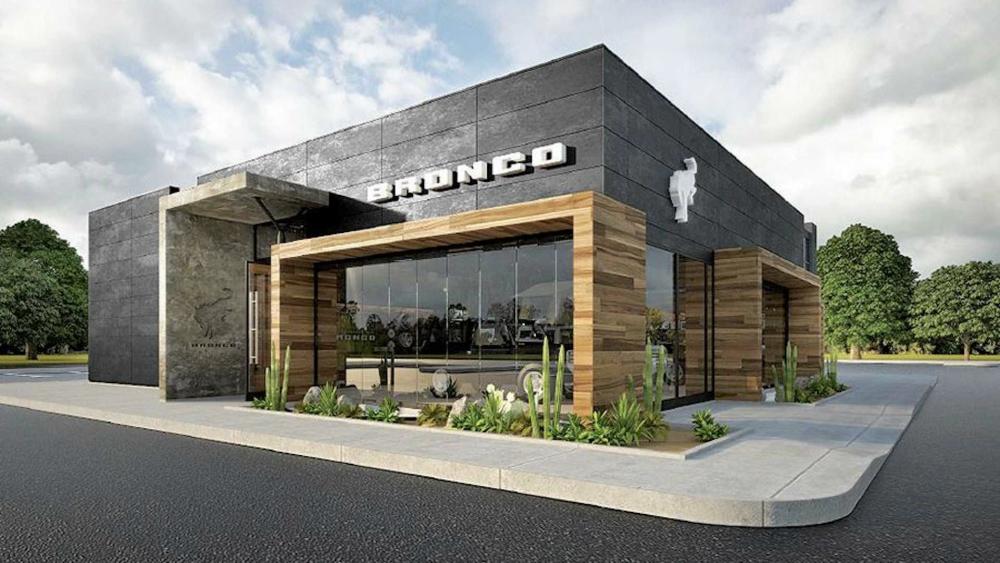 One of the most important and most popular Blue Oval nameplate these days is the Ford Bronco. So much so that reservations for the First Edition of the returning Ford Bronco ran out within hours when it was launched in 2020. Ford said that Bronco reservations are converting to sales at over 65 percent. The Bronco Sport, on the other hand, has already sold 23,356 units during the first quarter of 2021 alone.
If you think Ford dealers will bank on the popularity of the returning nameplate, you'd be right. In fact, some dealers are already planning to add a dedicated standalone showroom for the Bronco.
The idea of a dedicated Bronco showroom wasn't from Dearborn, though. It originated from the dealers and with their request, Ford created renderings for the standalone stores. The aesthetic can best be described as "outdoor clothing retailer". This is certainly no accident, and the spaces appear to include raw-looking materials such as wood and concrete. The automaker is also rewarding those dealers that will open their Bronco showrooms by slightly increasing their Bronco allocations, according to Automotive News.
With that, Ford is expecting 100 dealers to build their respective Bronco showrooms – either connected to the original Ford showroom or near the vicinity. Of course, these standalone stores are to be branded with the Bucking Horse logo.
Watch for a Bronco Store coming to a Ford dealer.
Link:
More Photos: