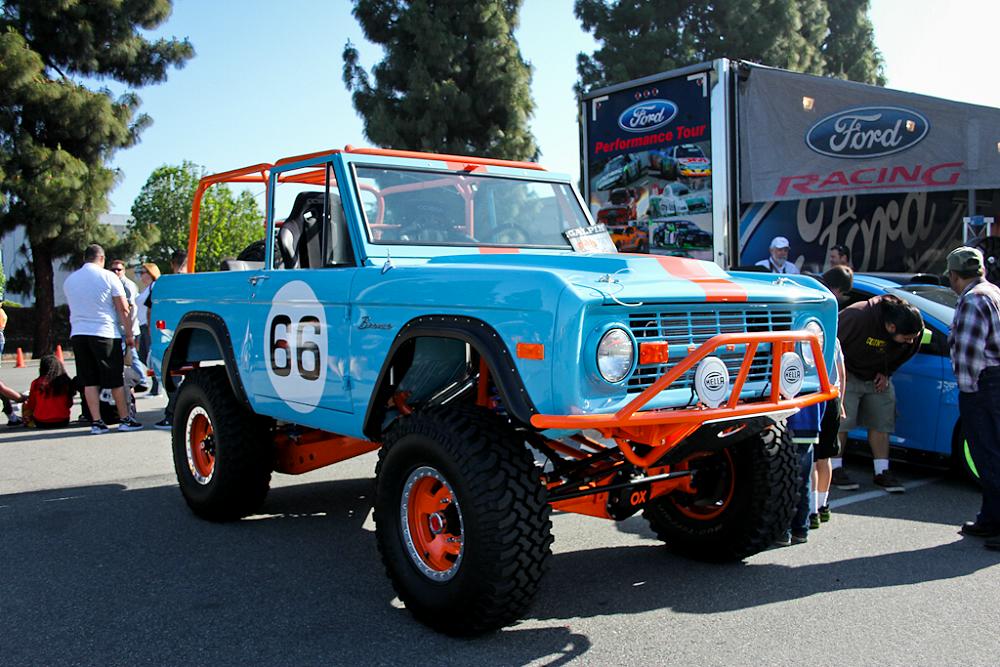 This Galpin Auto Sports 1966 Ford Bronco is a 540 horsepower offroad monster, powered by a 377 cubic-inch Ford stroker V8. The powerplant is fed by a custom tuned Edelbrock EFI system and sends its power through a Ford AOD (Automatic Over-Drive) transmission.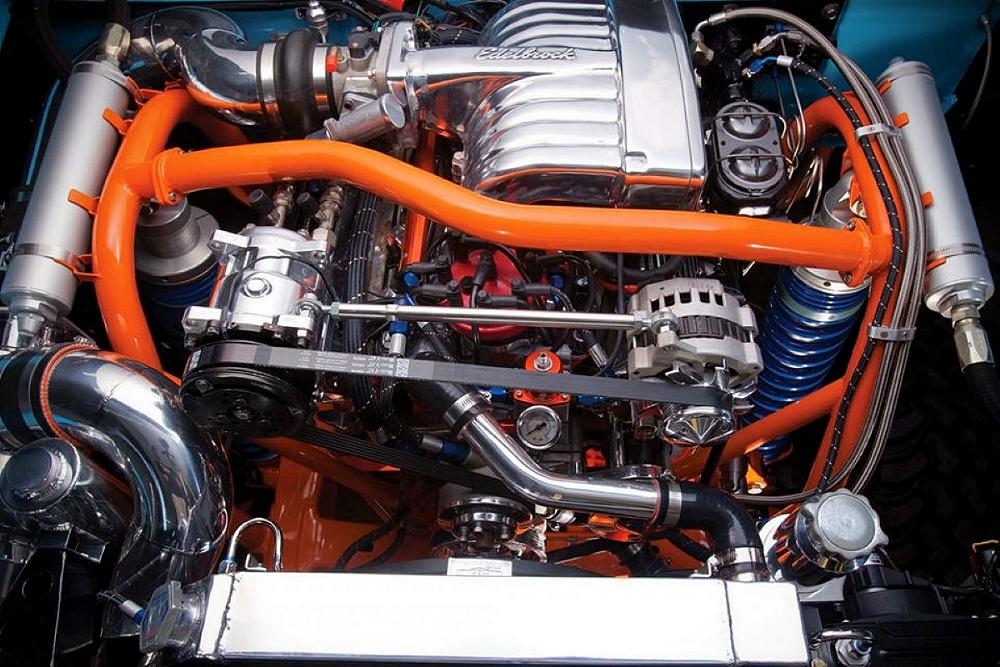 The front axle is a Dana 44 with an OX Air-Locker and 3/4-ton disc brakes, while the rear is a High Pinion Dana 60 with Super Duty disc brakes.
The wheels are 16-inch Mickey Thompson Champion Beadlock units from Alcoa, with orange-painted disks. The tires are BF Goodrich mud terrain T/A tires.
You can see that the original cab has been reinforced with a fully integrated roll-cage. The front seats have been replaced with Cobra Sport seats equipped with 4-Point belts and a harness by Deist.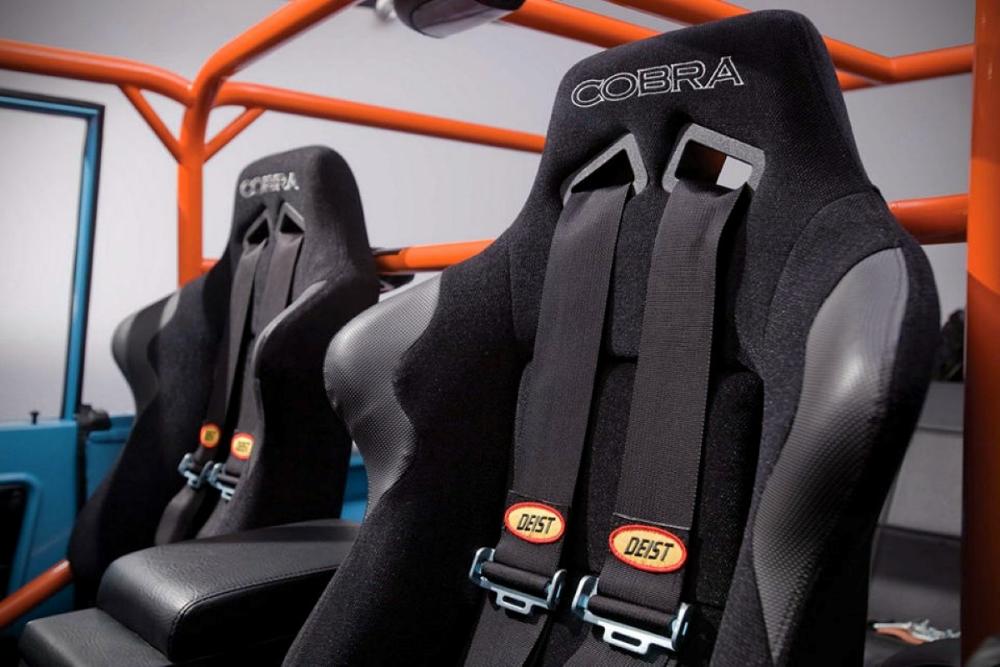 The body was painted in Gulf Powder Blue while the roll cage, bumpers, wheels, axles, and suspension components were done in Marigold Orange. These were the colors the Ford GT raced and won in at Lemans from 1966-1969.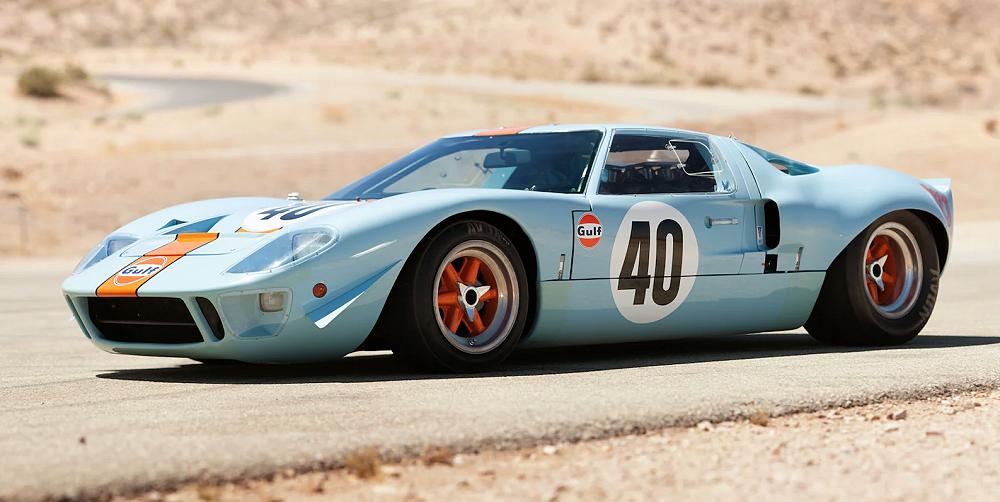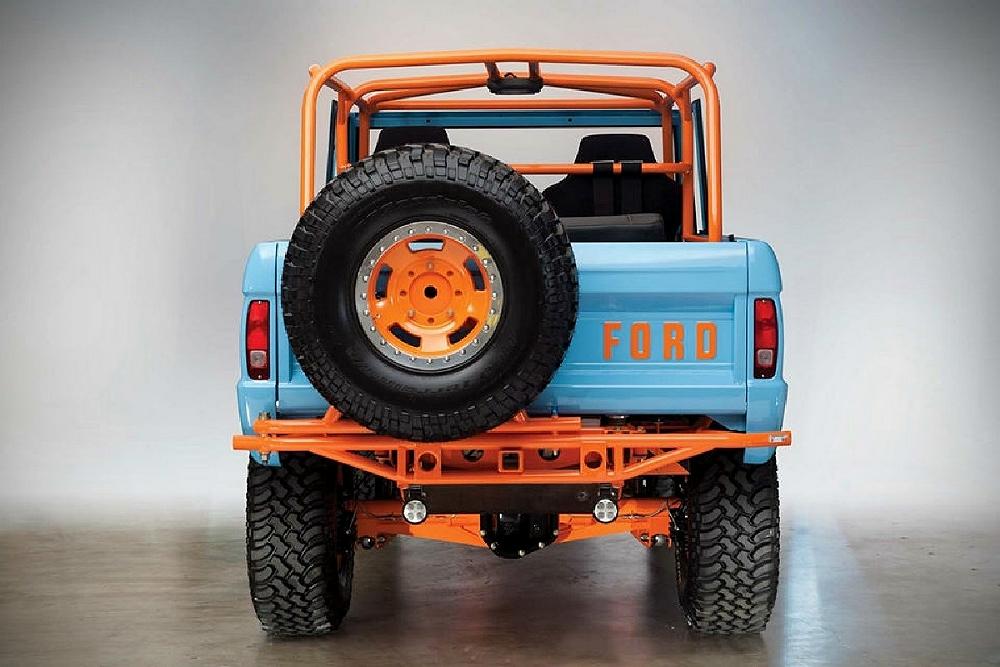 Video:
Photos: