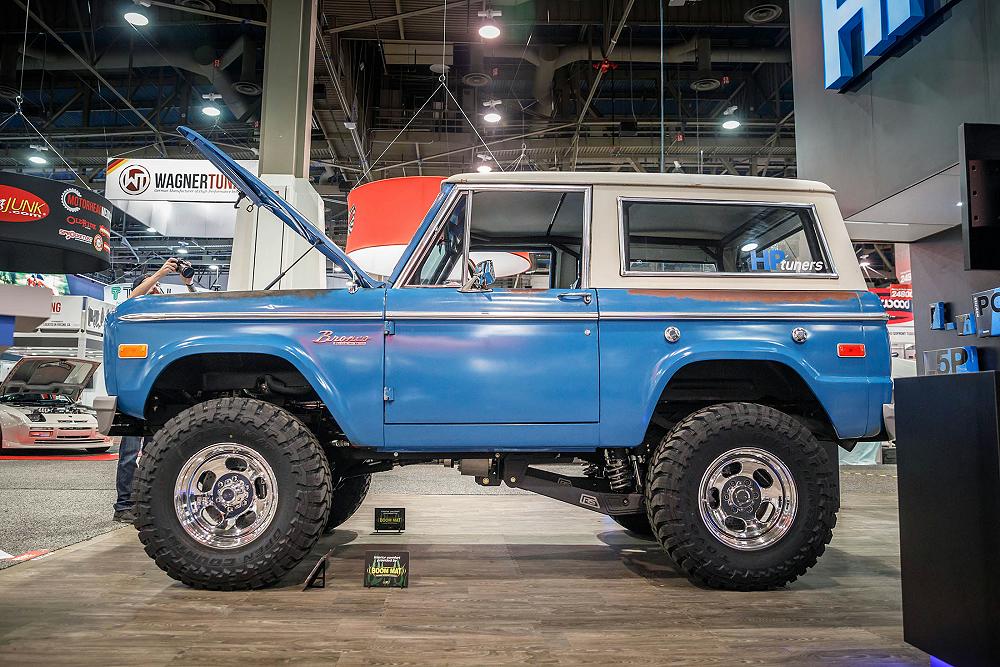 This 1969 Ford Bronco was built by the Roadster Shop and was the prototype for their new RS4R full IFS 4WD chassis. The frame uses 5" x 2.5" x 3/16" rails with an independent front suspension featuring 10 inches of front travel and 12 inches of rear travel. The Bronco rides on Fox 2.5 Factory Series coilovers with remote reservoirs, Baer six-piston brakes, Forgeline custom six-lug 17-inch wheels, and Toyo Open Country M/T 315/70/17 tires. A twin-turbo 3.5 L EcoBoost V6 was chosen to power the Bronco. However, they increased the displacement to 4.2 liters and swapped to a set of Garrett-Advancing Motion turbochargers resulting in 1,000 horsepower. The drivetrain features a 4l80E four-speed automatic transmission with paddle shifters, Atlas transfer case, and Currie Dana differentials.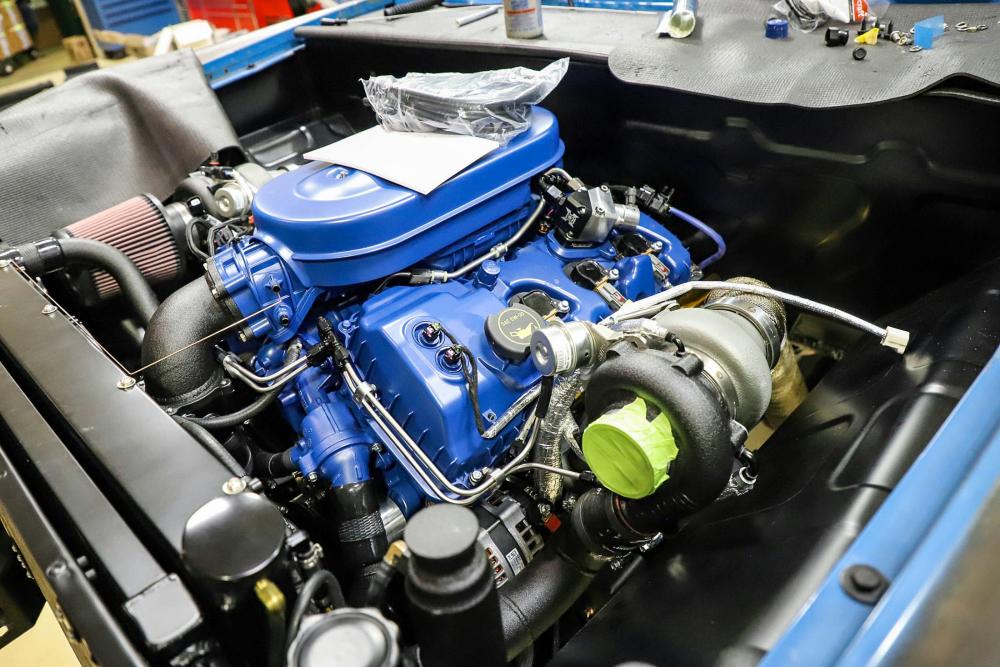 I love how the Roadster Shop modified a factory air cleaner housing to mount over and cover the fuel injected intake.
RS4R Chassis Overview:
Full IFS, 4WD chassis with triangulated trailing arm rear. Designed from scratch, utilizing the latest 3D scanning technology and our in-house engineering to create a one of a kind package for the 1966-77 Bronco.
Offering 12″ travel in the front and 13″ in the rear, we created this chassis with the smaller body of these classic trucks in mind.  Dual rate springs optimize ride quality and performance working with 2.5  Fox Factory race series smooth body shocks.  We also configured this package to accept Coyote/6R80 or LS/4L80 drivetrain packages with an Atlas 2 Speed transfer case.  The RS4R chassis was also designed to allow the use of 285 series tires and +17″ wheels on all four corners without the need for fender opening mods.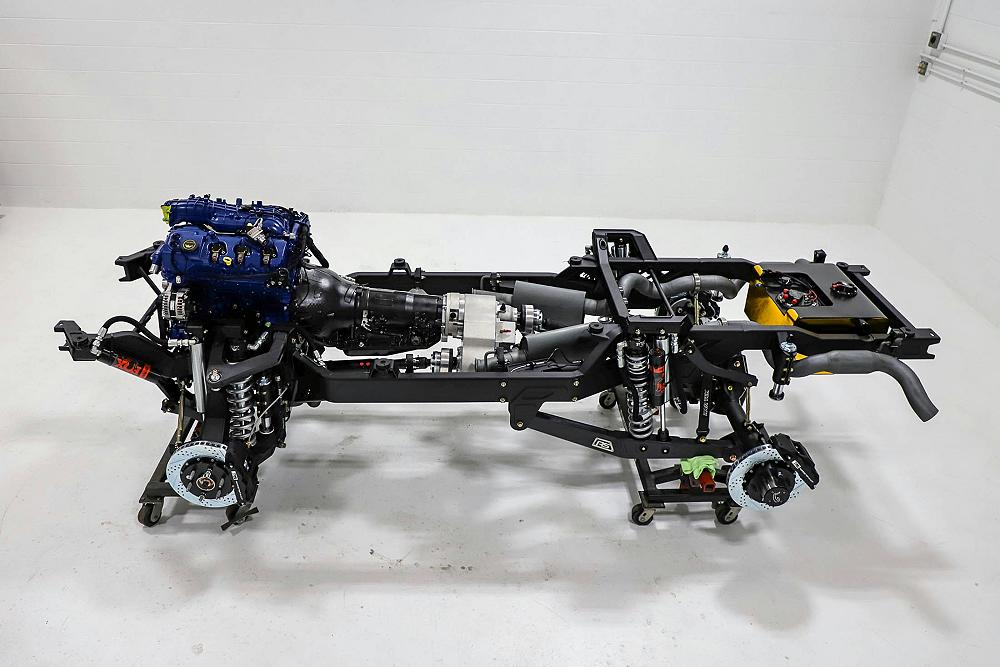 RS4R Features:
RS4R Independant Front Suspension with fabbed upper and lower control arms 59.625″ width
GM 6×5.5 sealed hub assembly
2.5 Fox Factory race series smooth body shocks
CNC Laser cut and contoured box tube main rails
Utilizes all stock body, bumper, and core support mounts
12″ front Travel and 13″ rear travel
Engine mounts for LS based or Coyote
Structural, center crossmember with transmission and transfer case mounts
4140 chromoly machined spindles with 300m axle shafts and 934 CV's
Heavy wall fabbed triangulated trailing arm rear suspension
High 9 PRO Iron , Tru Tac front and rear differentials 4.86 gear
Notes:
54.5 " rear end for stock (unflared) rear wheel well openings
60″ rear end for flared rear wheel openings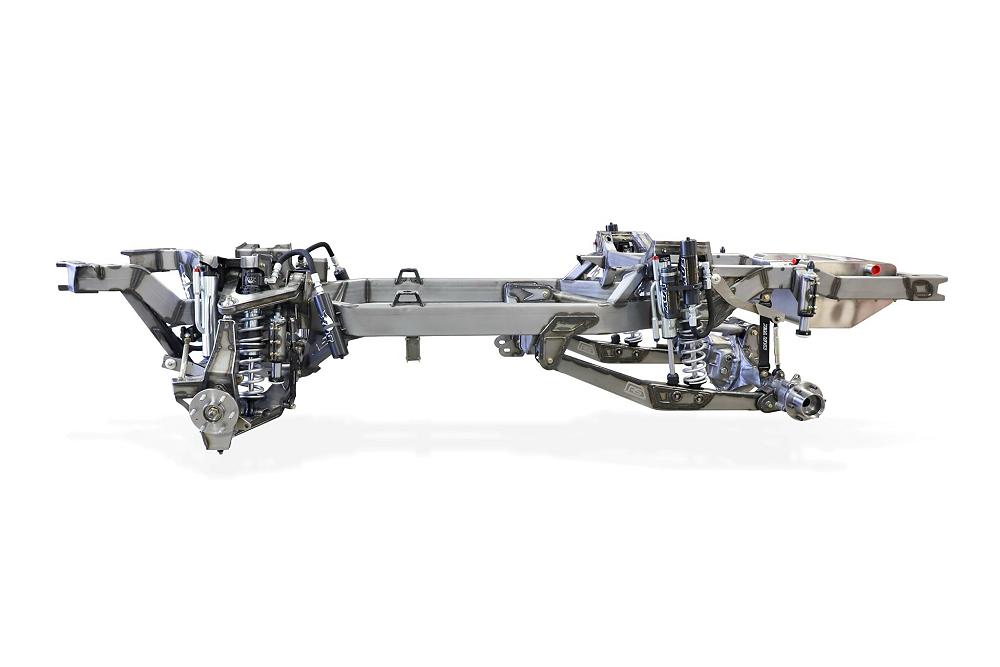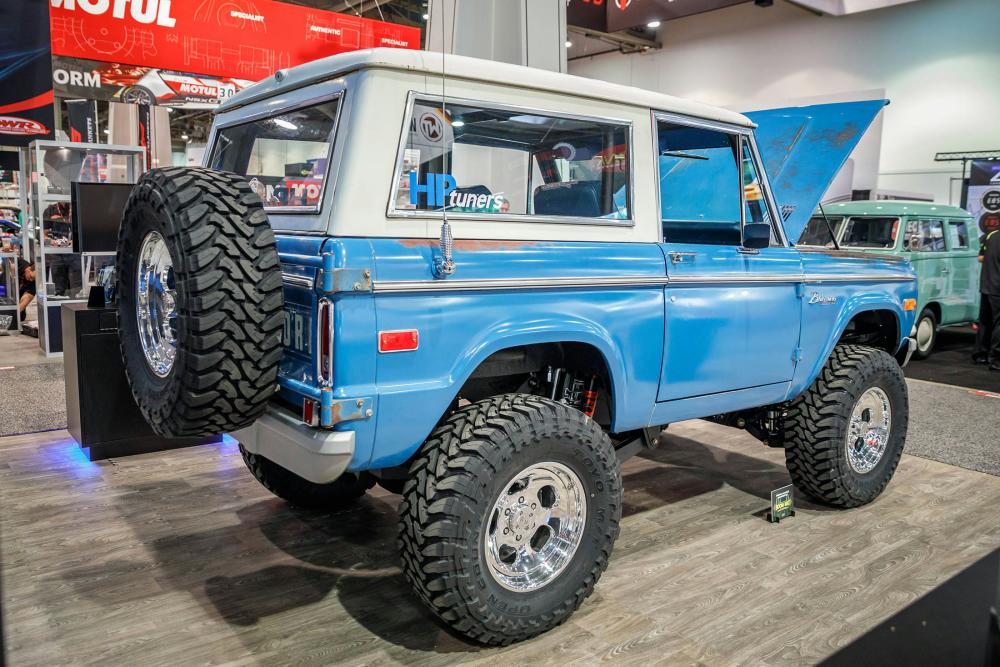 Links:
Video:
More Photos:
Click to enlarge.