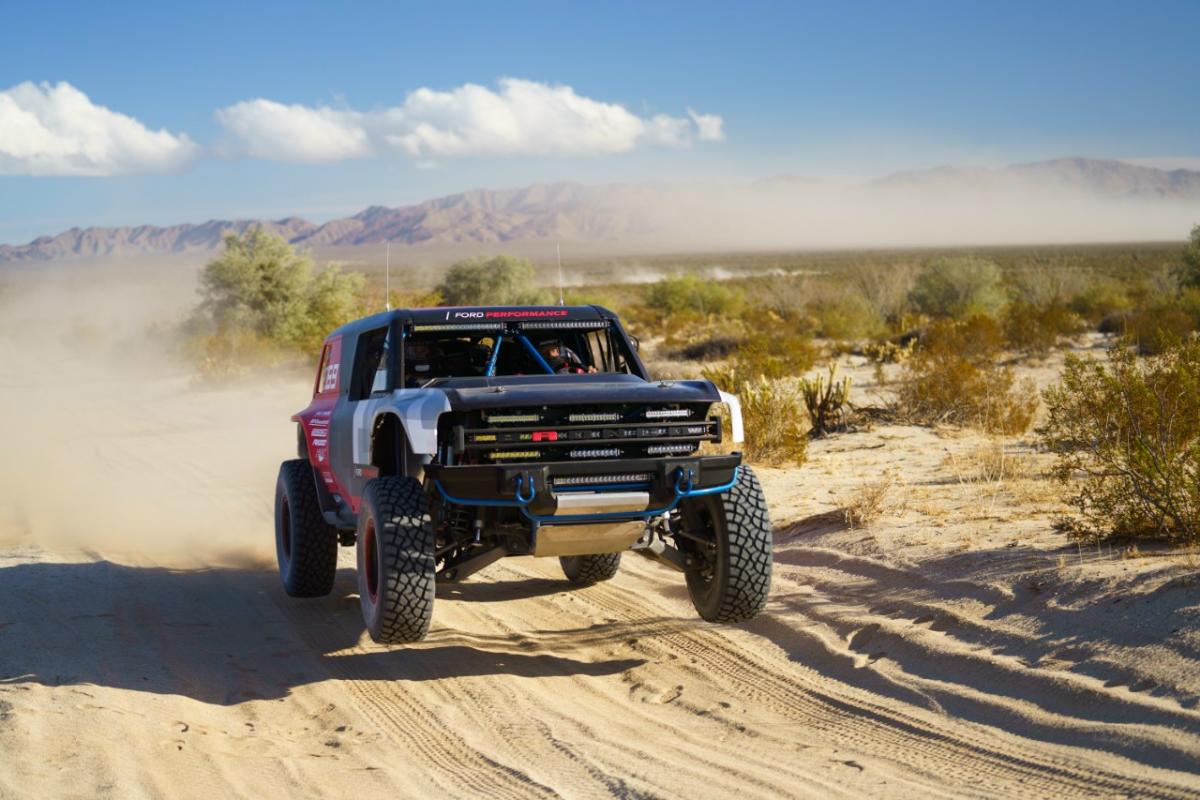 Bronco R Takes the Start at SCORE Baja 1000; Ford Named Official Truck and SUV of SCORE World Desert Challenge
DEARBORN, Mich., Nov. 23, 2019 – As its new Bronco R race prototype takes to the course at the famed SCORE Baja 1000, Ford has been named Official Truck and SUV of SCORE-International Off-Road Racing.
The collaboration between Ford and SCORE officially begins with the running of the SCORE Baja 1000, and extends through the end of the 2022 SCORE World Desert Challenge Series season. It comes as the Bronco R race prototype – revealed earlier this month in Nevada – lines up to take on the grueling desert course. Driven by an all-star team that includes defending Baja 1000 Trophy Truck champion Cameron Steele, Bronco R aims to prove out the upcoming production Bronco's powertrain and architecture.
"Working with SCORE makes great sense based on our truck, SUV and off-road heritage, and especially with some of our future Ford trucks and SUVs including the reveal of the new Bronco next spring," said Mark Rushbrook, global director, Ford Performance motorsports. "Vehicles like our F-150 Raptor and all-new Bronco are built to live and play in the sand of Baja."
The relationship makes Ford lead sponsor of 13 races in the SCORE World Desert Challenge Series, which includes the 2019-22 SCORE Baja 1000 races, as well as the 2020-22 SCORE Baja 400, SCORE Baja 500 and San Felipe 250 events.
As part of the agreement, Ford will have a presence at other SCORE-related events such as the Lucas Oil Off-Road Expo held annually in Pomona, California.
The Bronco R race prototype – developed by Ford Performance in collaboration with Geiser Performance of Phoenix – was built in part to celebrate the 50th anniversary of Bronco claiming the only overall 4×4 win to date at the Baja 1000 in 1969.
The SCORE Baja 1000 will be running from Saturday, Nov. 23 through Monday, Nov. 25.
Links: