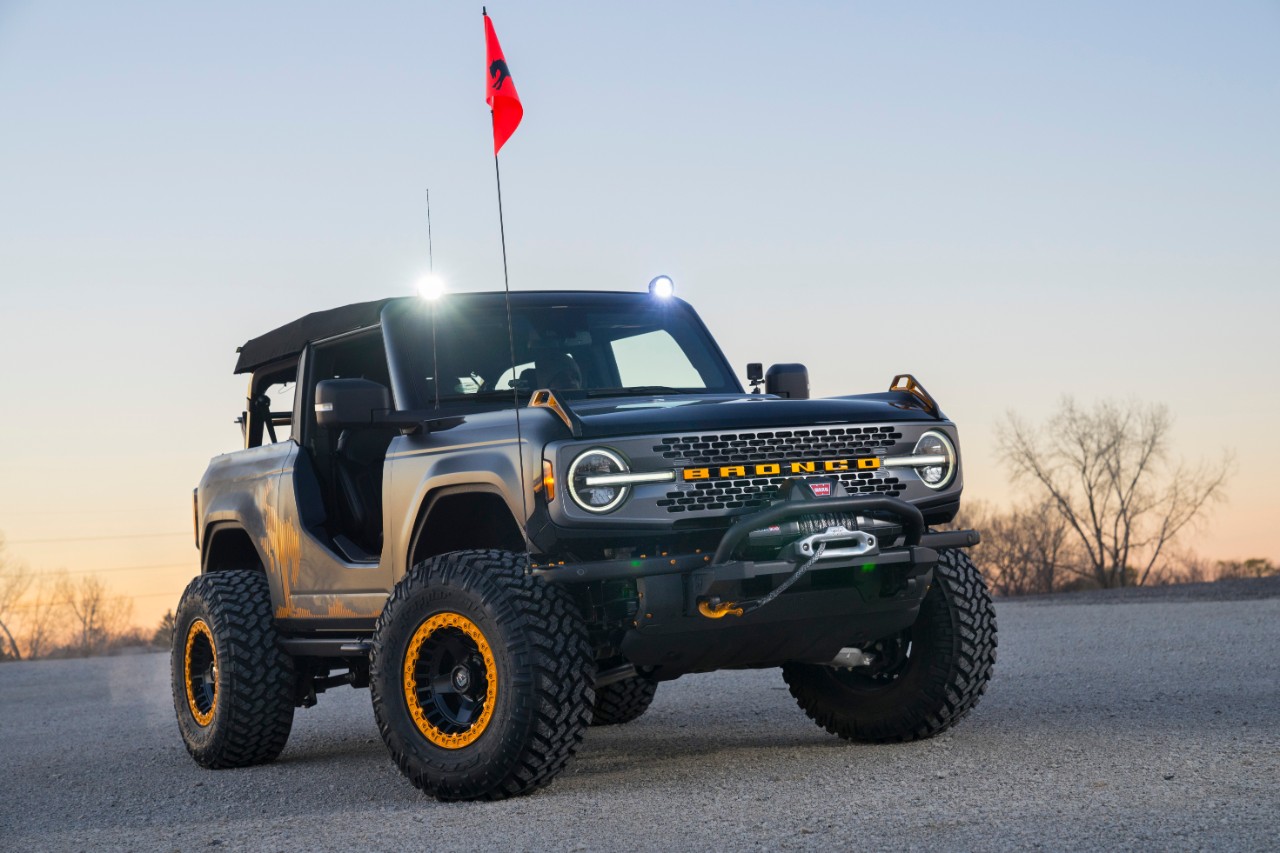 DEARBORN, Mich., Nov. 18, 2020 – For once, what happened in Vegas, does not have to stay there.
After COVID-19 knocked out this year's SEMA show in Sin City, Ford is pivoting to virtually reveal epic customizations of the company's latest all-new products from the streets of the Motor City. The event — Ford Auto Nights, SEMA Show Special is a two-day live broadcast experience this Thursday and Friday.
Ford will unveil customized build reveals, interactive vehicle immersion sessions and an on-demand content library. The program will feature customer and celebrity superfan stories and vehicle customization and performance expert highlights. Viewers can tune in HERE at 8 p.m. EST on Thursday for the show, then register for interactive live sessions held throughout Friday.
"From upfitters to outfitters, and from hot rodders to outdoor adventurers, the show must go on, and our first-ever Ford Auto Nights SEMA Show Special keeps the customization and innovation going virtually," said Kim Cape, director of Ford global brand and integrated marketing. "This passionate, die-hard audience with an appetite for our Ford brand is vital to us."
Custom builds of Ford's newest products, including the 2021 Bronco, Bronco Sport, Mustang Mach-E and F-150, will headline, along with a few surprises during the two-day event.
Bronco
Bronco, Ford's new outdoor brand of Built Wild SUVs, and the only domestic brand of SUVs with standard 4×4, celebrates 55 years of innovating the off-road landscape.
From the all-new and sixth-generation Bronco two-door, the first-ever Bronco four-door model and Bronco Sport, the Bronco of small SUVs, the entire family is born from innovative design, capability and extreme durability testing to ensure adventure and fun with endless customization options.
Custom builds of Ford's newest products include:
The MAD Bronco Sport Badlands turns the Bronco of small SUVs into the ultimate for overlanding adventures. Ford teamed up with MAD Industries for a build that is an outdoor adventurer's dream conversion. MAD is an established Ford project vehicle builder, with a rich history of custom builds, tricking out everything from a Mustang to an F-350.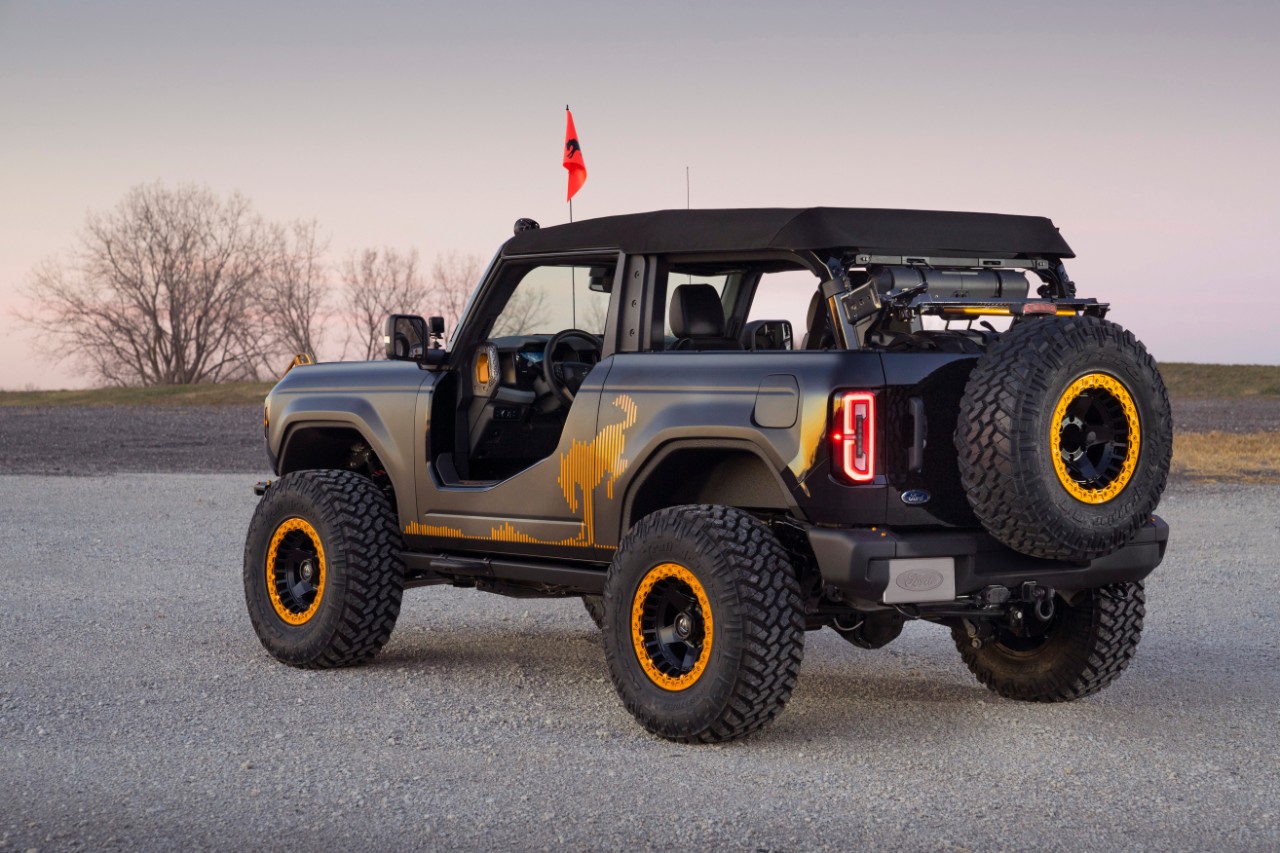 The Ford Bronco Badlands Sasquatch 2-Door Concept reveals Bronco's modularity. This concept is built around one of the Bronco program's customer-use scenarios, in which a comfortable Monday through Friday Bronco is converted for a weekend of extreme off-roading, and then back to stock Badlands spec for the week ahead. Instead of the potential damage to Bronco's factory-equipped body parts, Bronco brand's Built Wild innovative design process enabled the concept to have swappable front fenders and rear quarters. Easy to install before a trail ride, and removable, these concept accessory parts are made from robust and impact-ready materials that replace stock painted parts. And for a throwback cue to the first-generation Bronco U13 Roadster model, the Bronco features a tough stepover replacement panel for maximum thrill and open-air feeling instead of traditional doors. 3D-printed titanium parts strip weight and increase strength.
More Photos:
Click to enlarge.