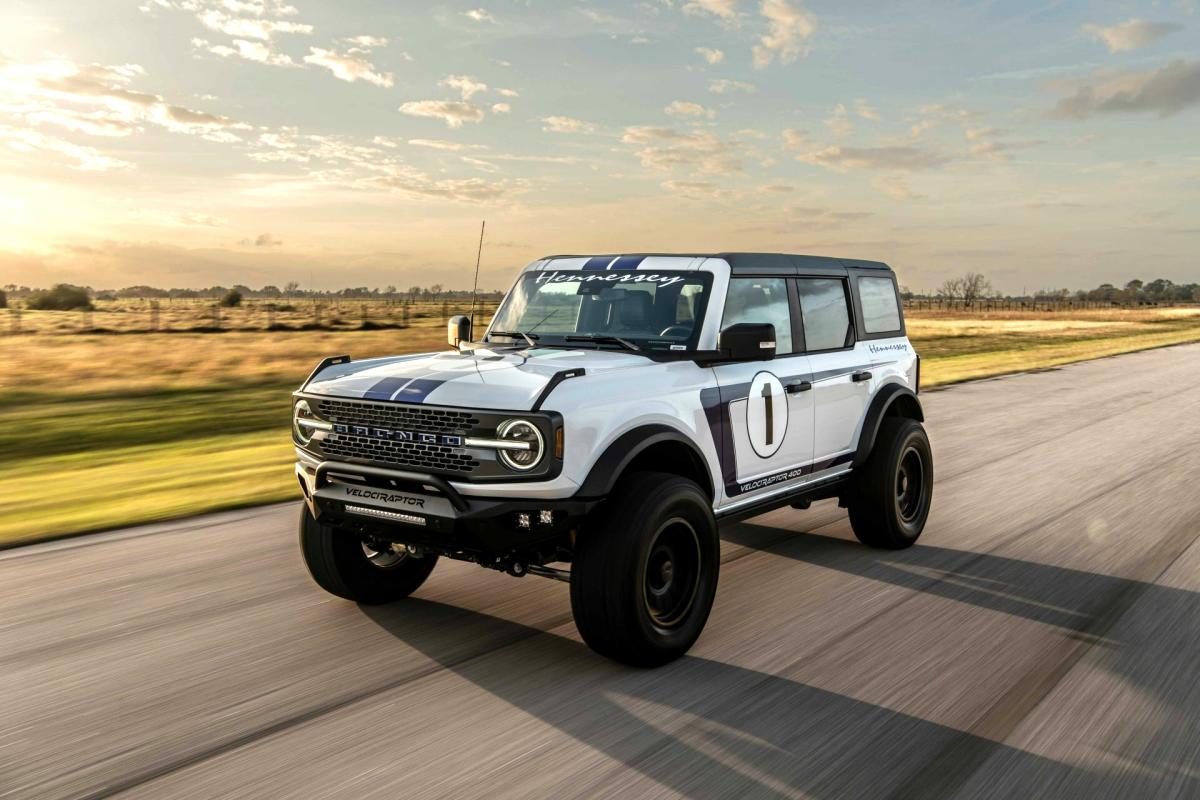 In 1991 John Hennessey began making a name for himself driving a modified Mitsubishi 3000GT at venues such as the Pikes Peak Hill Climb, the Silver State Classic and the Bonneville Salt Flats. That success lead to him modifying vehicles out of his garage and the start of Hennessey Performance.
John founded a new company in 2017, Hennessey Special Vehicles, with the mission of designing and manufacturing the world's fastest cars. The company's first vehicle is the Venom F5 which debuted at the 2017 SEMA Show.
Their latest upgrade is their VelociRaptor 400 Bronco, which amplifies the new, popular SUV. Hennessey's upgrades results in 411 horsepower (stock is 330 horsepower) and 603 ft-lb torque (stock is 415 ft-lb). This allows this off-road vehicle to go from 0-60 in just 4.9 seconds.
Hennessey only plans to make 200 of these Ford Bronco's for 2022.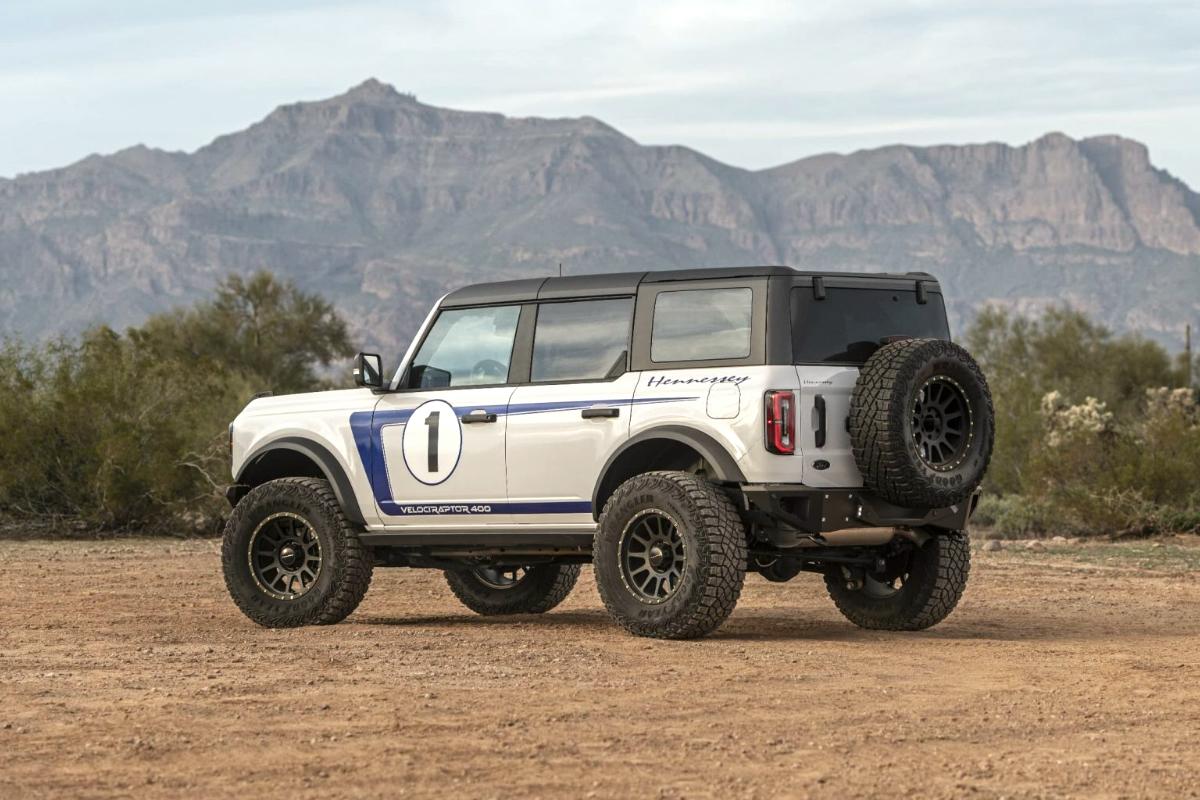 Link:
Video:
More Photos:
Click the photos to enlarge.