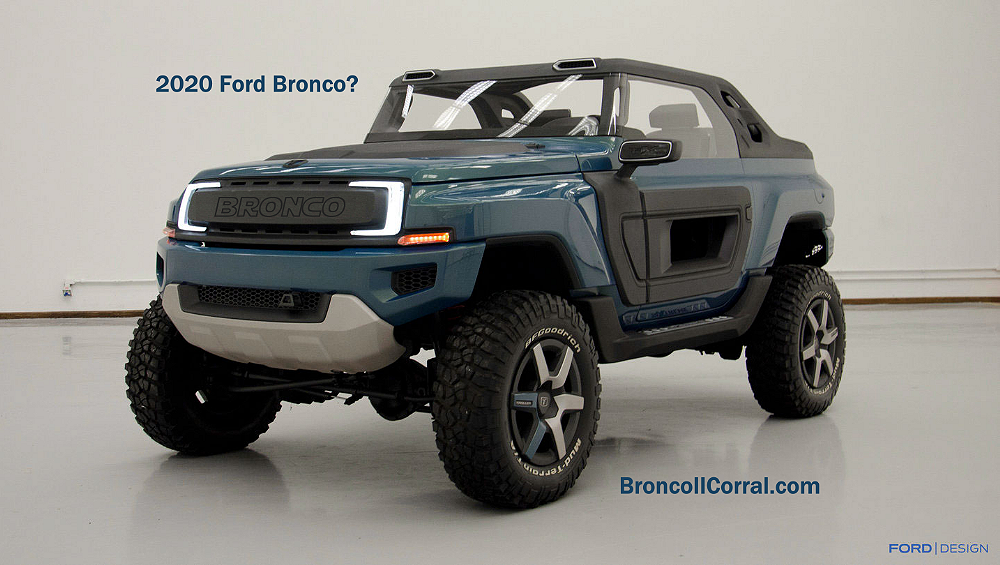 While people hotly anticipate the return of the 2020 Ford Bronco, Ford's Troller brand in Brazil is already imagining an off-roader that could be the next best thing. The Troller T4 Xtreme concept looks like a modern interpretation of Ford's classic SUV, and The Ford Design Center in Camaçari is even responsible for this vehicle's boxy shape.
The Troller T4 Xtreme's chiseled shape evokes the classic Bronco without being too derivative of it. The blocky front end looks just right on this off-roader, and the bracket-shaped headlights are reminiscent of the current F-150. For better water fording, the designers even incorporate a snorkel into the A-pillar. Inside, there are two seats up front, one in the rear, and no roof getting in the way. Storage compartments in the back also make it easier to carry tools or gear into the wilderness.
The Xtreme concept uses the same Ford Ranger-derived underpinnings as the production version of the Troller T4. They share the same 3.2-liter five-cylinder diesel engine that produces 200 horsepower, 347 pound-feet of torque, and uses a six-speed manual transmission.
We know that Ford has been testing the Jeep Wrangler, and we know that the 2020 Ford Bronco will share the Ford Ranger platform. The only way for the new Ford Bronco to compete with the Jeep Wrangler is with a true solid front axle. Not an independent front suspension. The Troller  T4 is built on a shortened Ford Ranger T6, and comes with a solid (mono beam) axle. That makes it the perfect platform for Ford to build a Bronco on.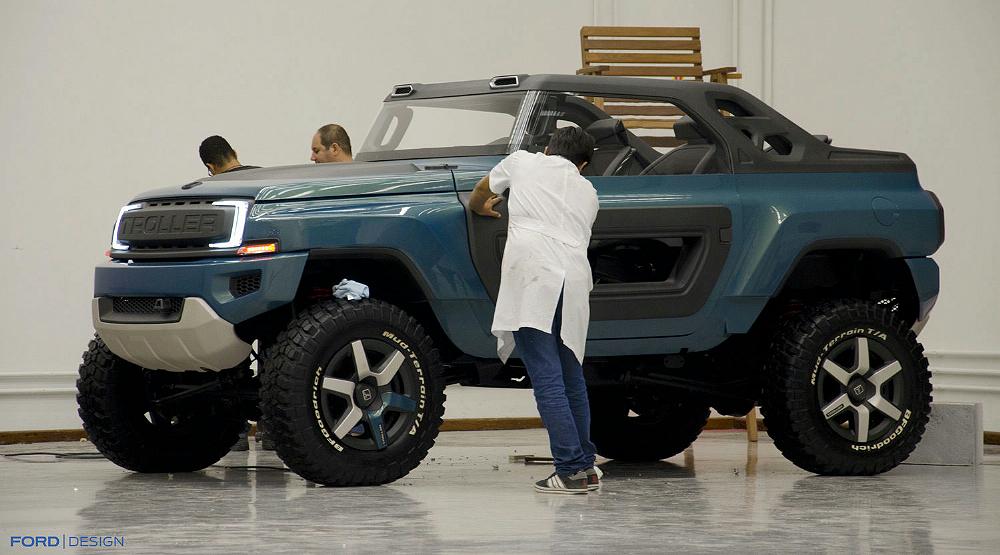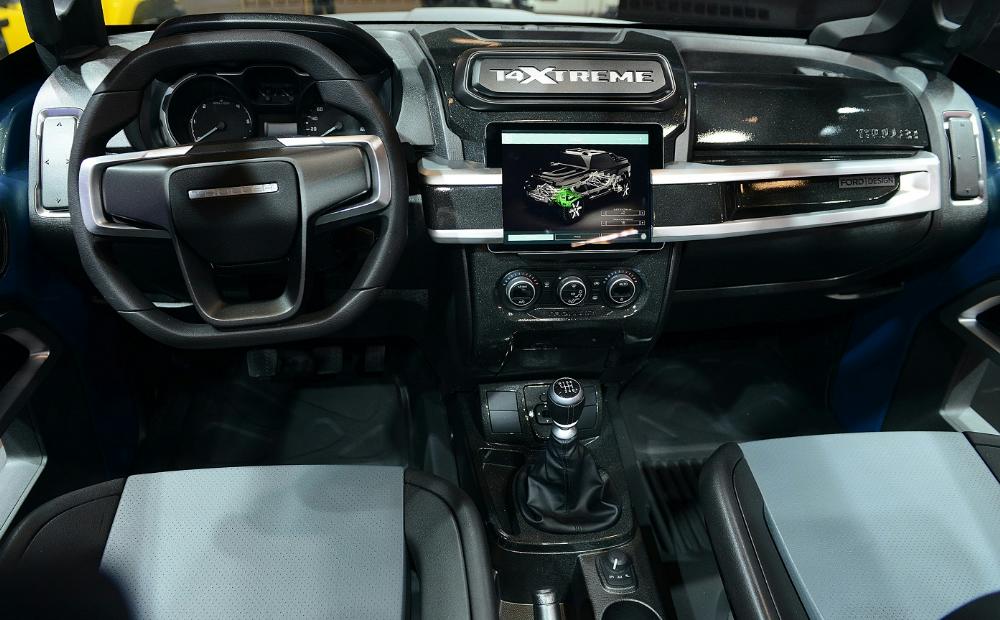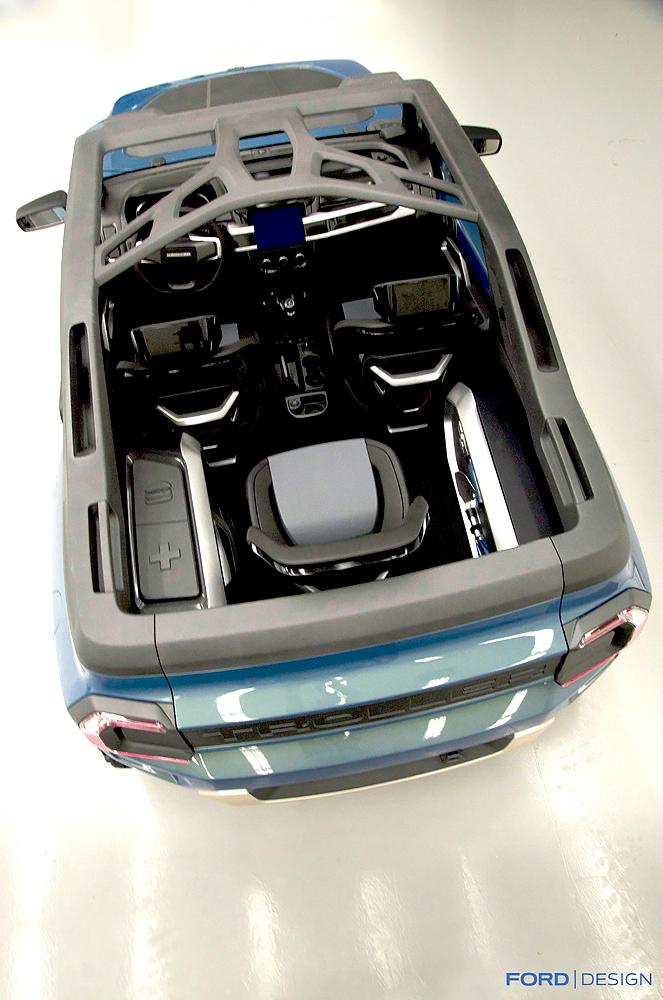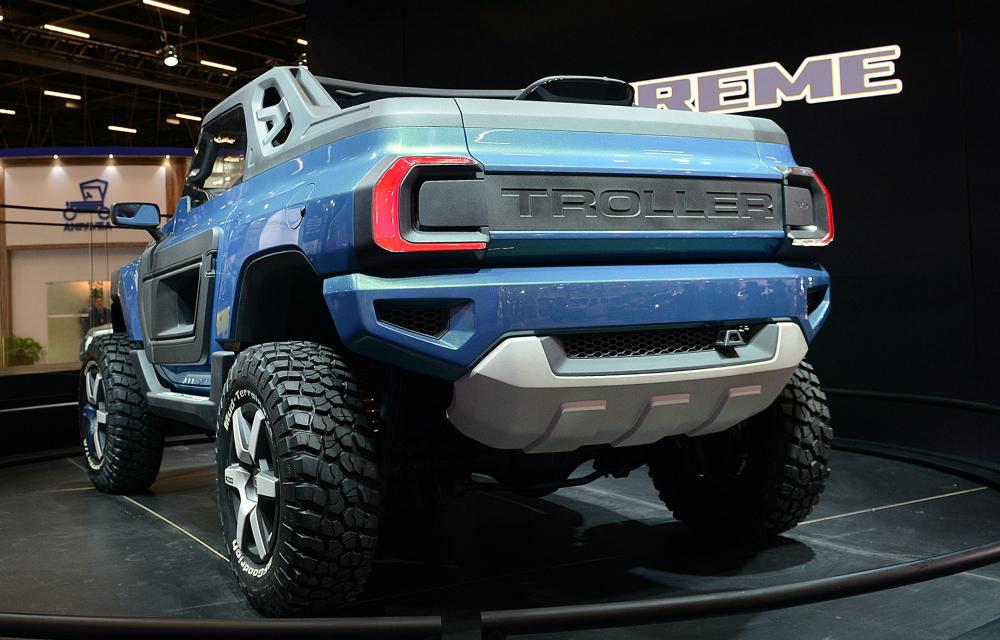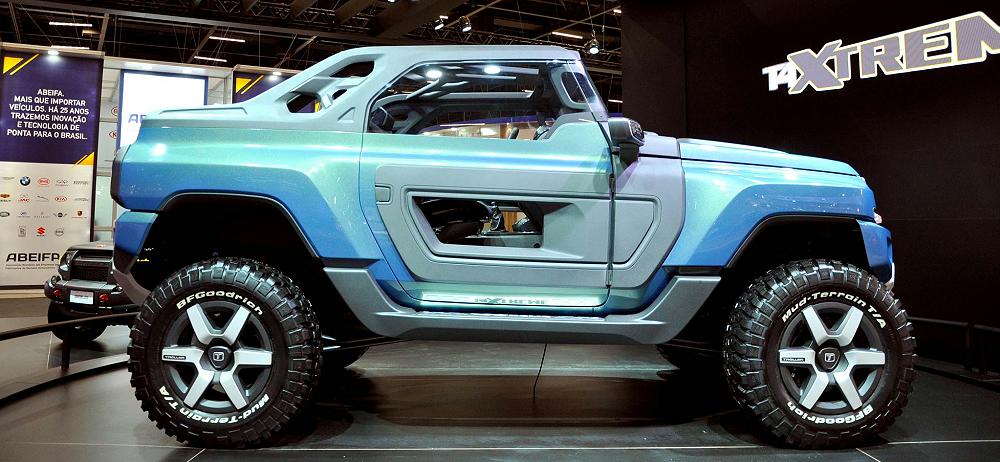 Of course, the Troller doesn't meet the profile shown under the cover in the photo below…..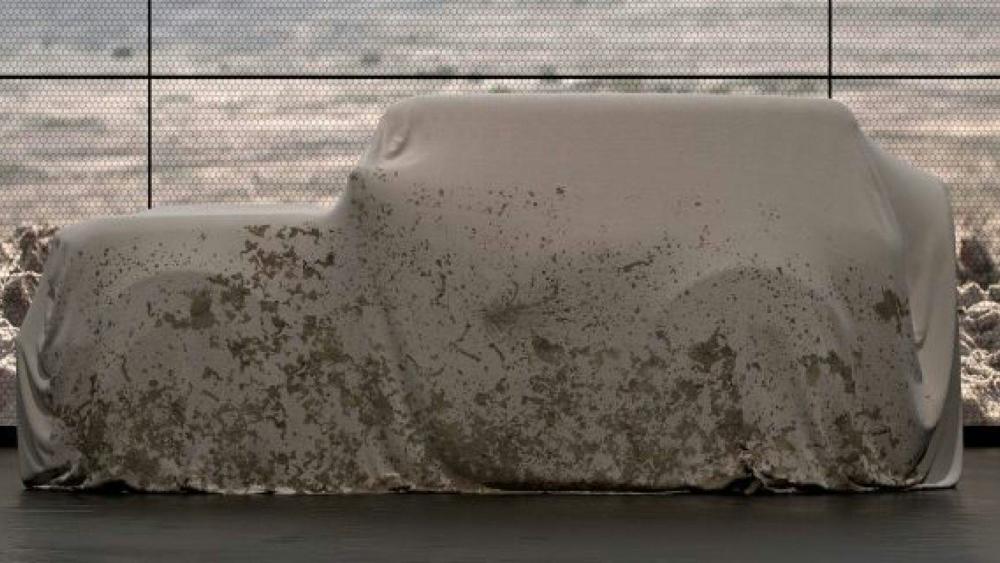 Hopefully, the new Bronco will have more of a retro Bronco body on the Troller T4 / Ranger T6 chassis.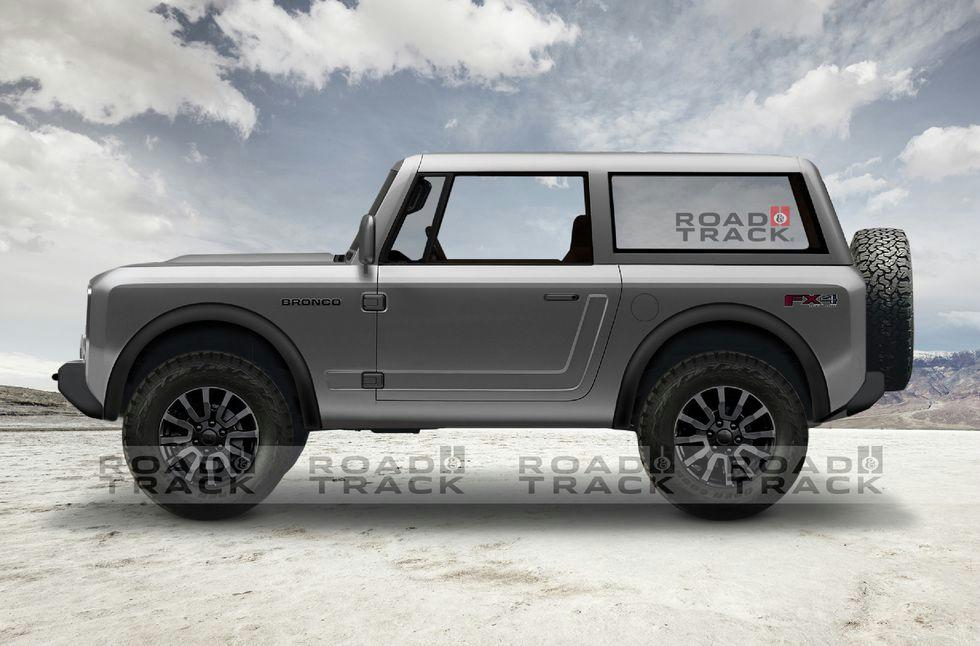 We had hoped that the 2020 Ford Bronco would debut at the 2019 North American International Auto Show (just as the 2019 Ford Ranger debuted at the 2018 North American International Auto Show), but it failed to make an appearance. It seems that Ford is still working out the design.
Until then, we're all speculating what the new Bronco is going to look like, and hotly anticipating what the drivetrain will be.
More Photos:
Click the photos to enlarge – click the arrows to load more.