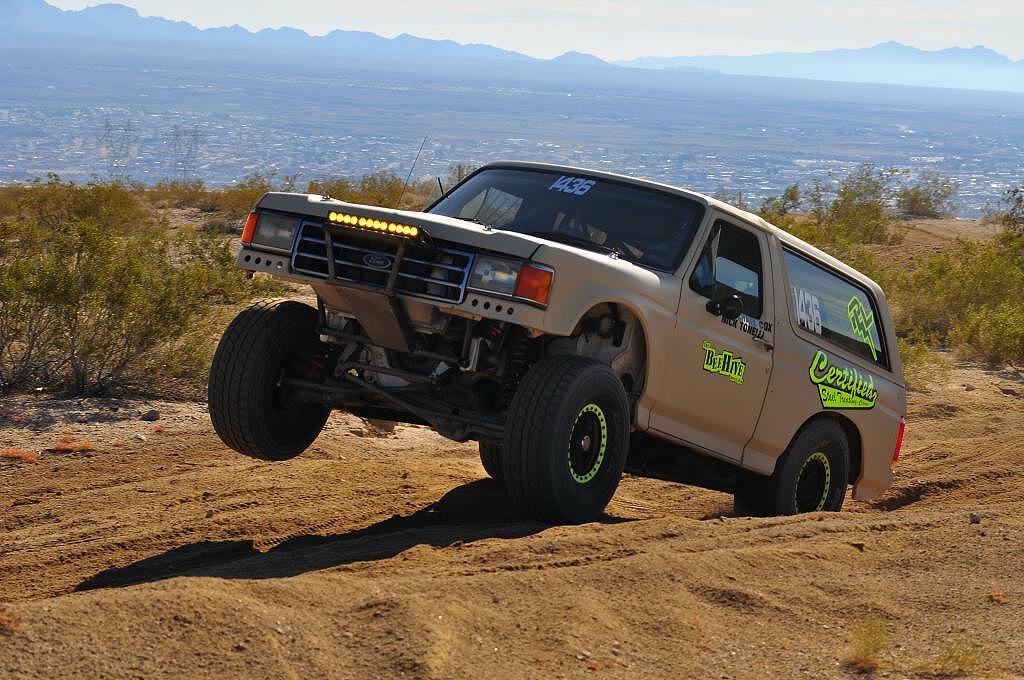 You may have seen Michael Cox's 1991 Ford Bronco before. It seems that whenever the engine is running, it spends as much time in the air, as it does on the ground.
Michael Cox shows you don't need a big budget to do awesome stuff; just some big, big cojones.
This Bronco packs a Corvette-sourced LS2 V8 (418 Horsepower), LS6 intake manifold, 4L80 four-speed transmission with a manual valve body, and Kuster coilovers on all fours – very old-school. It uses a rear tube chassis, a set of 37-inch Toyo tires, KMC wheels, and a Ford TTB front suspension.
The LS2 has a unique exhaust sound thanks to a bizarre eight-into-one exhaust layout that exits out of the passenger side front fender.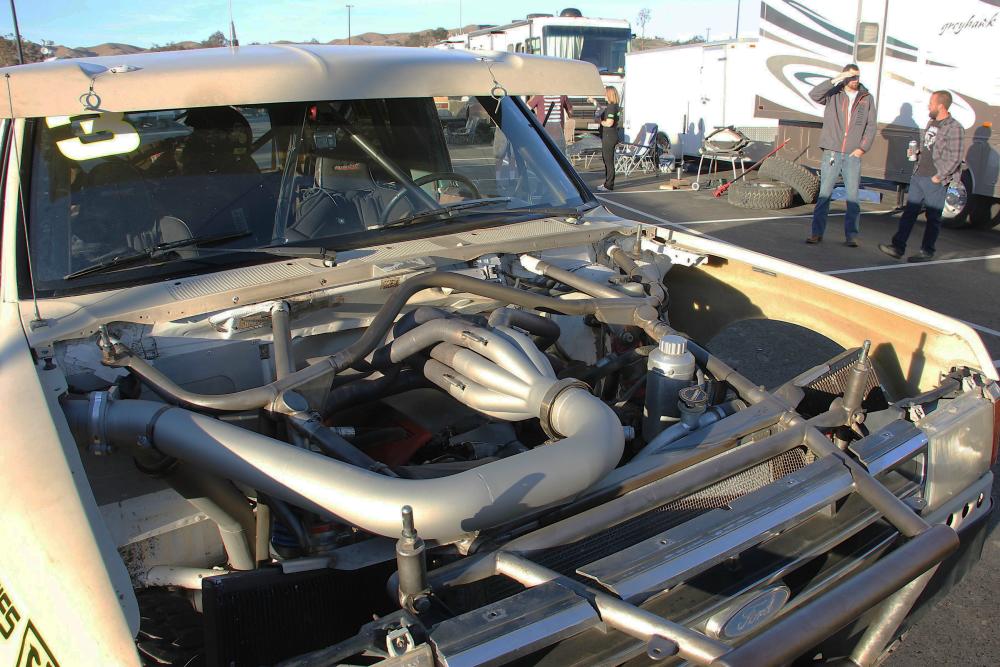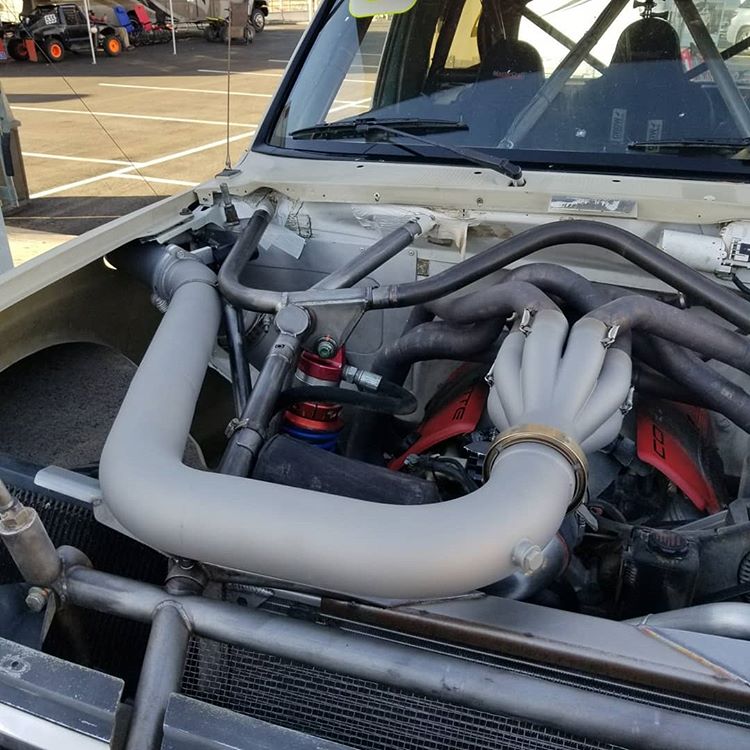 Links:
https://www.instagram.com/michael_cox_racing/
Video:
Photos:
Click on the photos to enlarge.