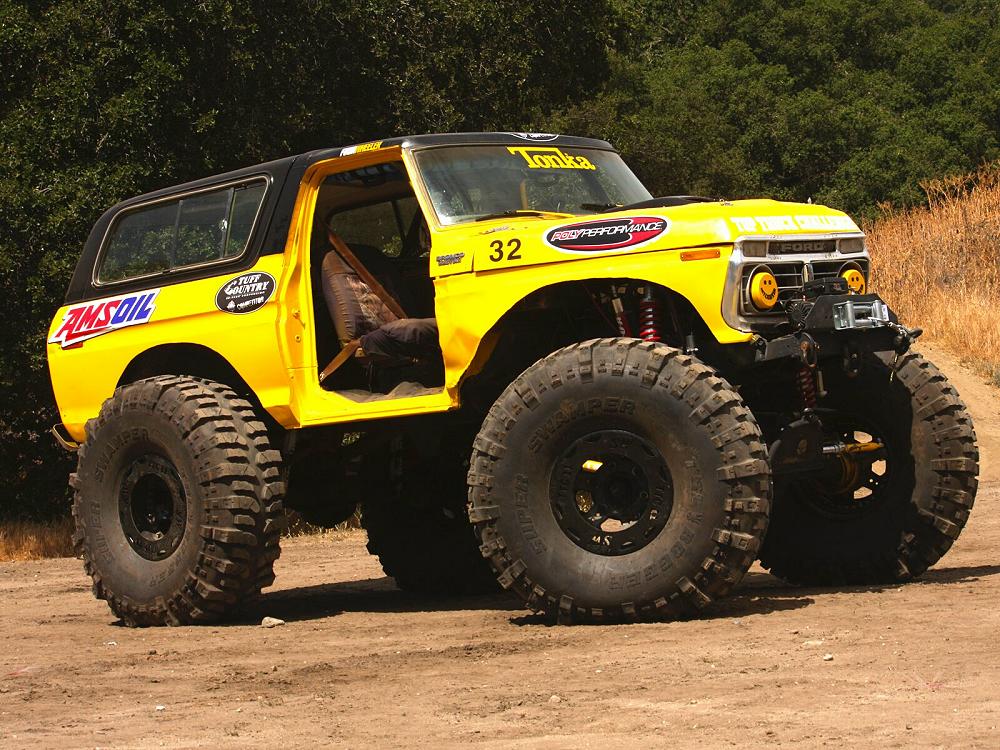 Four Wheeler is the oldest magazine for 4×4 and off-road truck and SUV enthusiasts. The first issue was published in February 1962, and in 2012, the internationally read magazine celebrated its 50th anniversary. Four Wheeler hosted the Top Truck Challenge and featured it in their magazine. The first Four Wheeler Top Truck Challenge took place in 1993, and the event, also called TTC, was held annually at the Hollister Hills State Vehicular Recreation Area near Hollister, California. The last Top Truck Challenge was held in June, 2015.
The original concept was to test the engineering capabilities of 4×4 vehicles, and it remained that way through its 23-year history, inviting readers "who own 'the world's best four wheeler' to put up or shut up: Take us up on our Top Truck Challenge—the search for the best truck—and send in an entry," as the February 1994 issue stated.
Although competitors were selected by Four Wheeler readers, that process didn't actually begin until 1995. Competition vehicles no longer needed to also be street legal starting with the 2004 Top Truck Challenge. Over the years, the challenges have included an obstacle course, a mini Rubicon trail, and the Tank Trap. In 2012, Four Wheeler held the first-ever Top Truck Champions' Challenge, pitting past Top Truck Challenge Grand Champions against one another for ultimate bragging rights. Segments from Top Truck Challenge have been broadcast on the Outdoor Channel.
I thought I would take a look back at the 1979 Ford Bronco from the 2013 Top Truck Challenge.
Joshua Middleton showed up at Top Truck Challenge in his 1979 Ford Bronco with only one thing on his mind, Winning! Joshua's Bronco changed dramatically from what it looked like before Top Truck Challenge. The nose of the Bronco was heavily narrowed to help it get through the tight technical sections of Top Truck Challenge. The Bronco is still powered by the big fire-breathing big block 460 but it was bored .030 over. One thing's for sure; this rig can scoot through most trails in a hurry without breaking a sweat!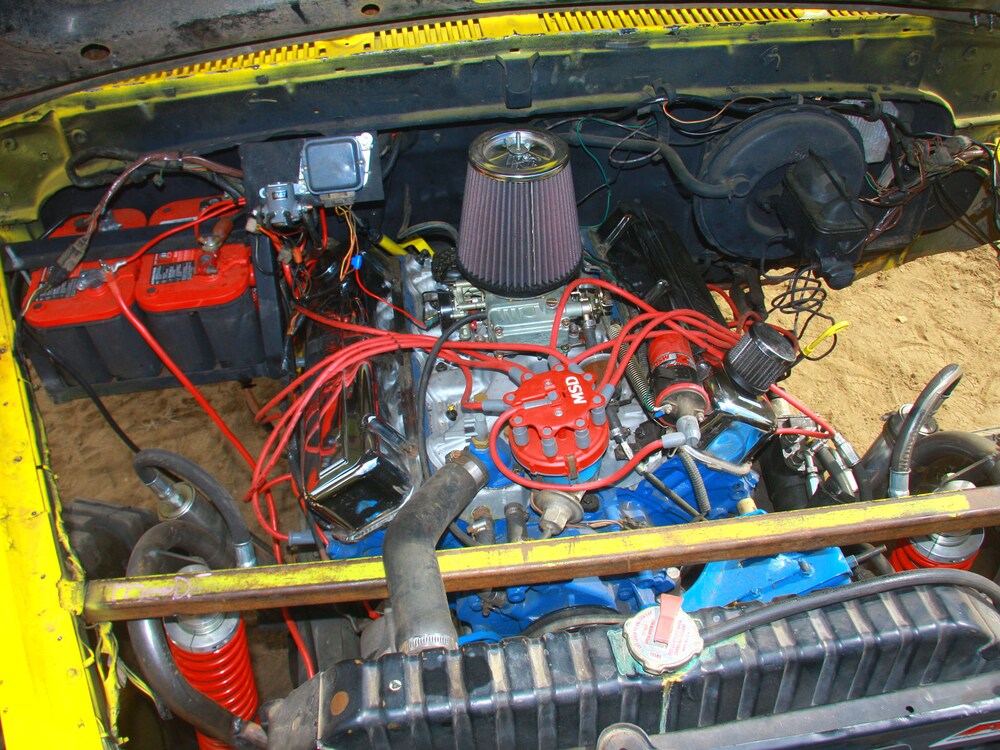 Joshua was fun to watch run through the challenges at Top Truck not only because of his hard charging driving style, but also because he would do it while blasting some wicked cool tunes. Case in point, he ran charged through the Frame Twister while playing AC/DC's Hell's Bells and also headed up the Tank Trap with Eye Of The Tiger cranked up to 11! Speaking of the Tank Trap, since everyone was modifying their intake induction tubes by adding high mounted snorkels to their trucks for the run up the Tank Trap's water holes, Joshua mounted a turquoise toucan water floaty toy around the snorkel tube to keep it floating over the water should the snorkel come loose during the run. Unfortunately the toucan didn't stay put and fell off early on during the Tank Trap run but the snorkel stayed put long enough for Joshua to make it all the way to the crevasse just outside of the fifth water hole, but not before they had to reinstall the power steering and alternator belts after they came off during a full throttle wheel-stand up the rock wall canyon. Joshua was very competitive at Top Truck and ended up with a hard-fought podium finish of 3rd place.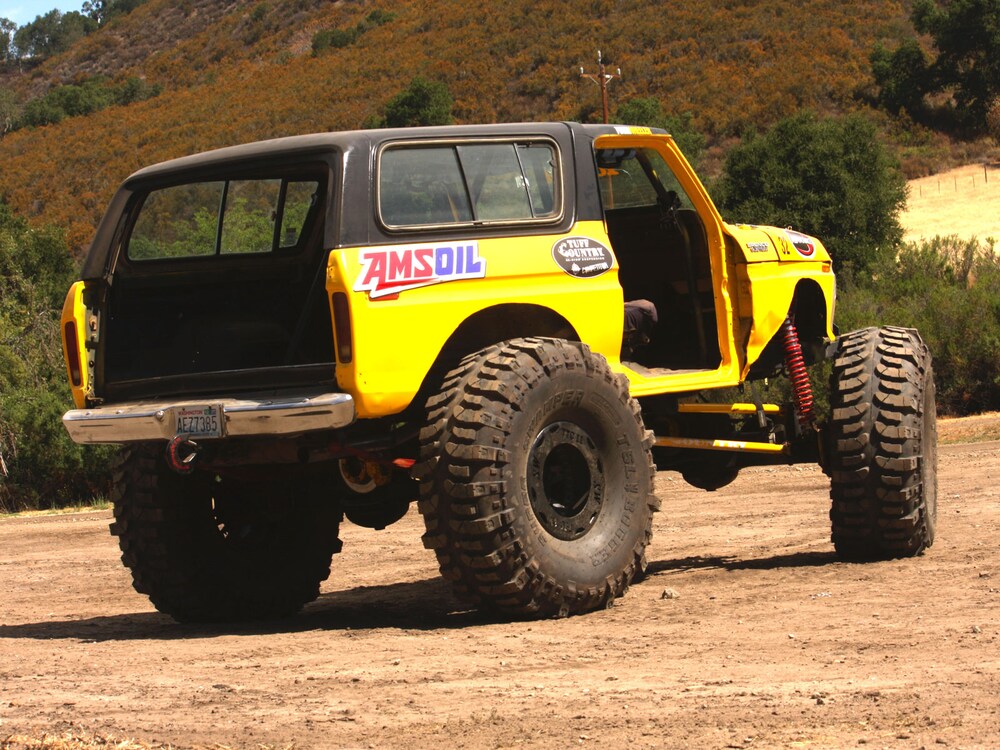 Technical Specs:
Truck: 1979 Ford Bronco
Frame: Stock
Engine: 468 c.i. big block V8
Drivetrain: Built C6 automatic from Transmission Plus, NP205 T-case with 1410 U-joints, Rockwell 2.5-Ton axles front and rear
Suspension: 2.5-inch FOA Coilovers, Johnny Joints, 4-link front suspension with full hydraulic ram steering, leaf springs in rear, trail bar, 2-inch .250 wall upper & lower links, Ballistic brakes
Wheels & Tires: 20×12-inch Stazworks Beadlock wheels wrapped in 19.5x54R20 Super Swamper Boggers
More Photos:
Click to enlarge.