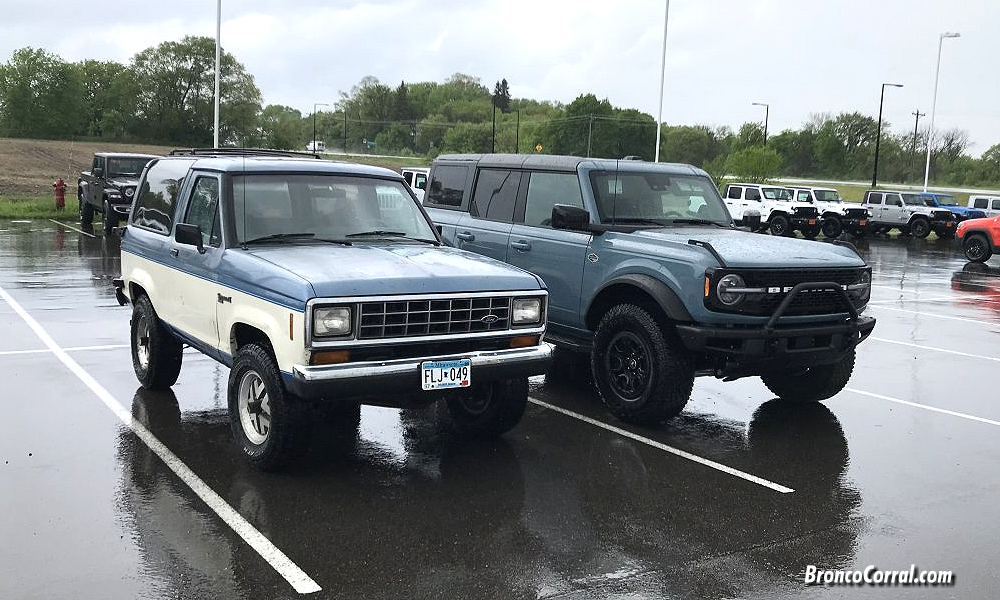 One of the members of our other site TheRangerStation.com found this 2021 Ford Bronco sitting in the parking lot of a dealership in Minnesota. Yes, this is the upcoming 'full size' Bronco, not the Bronco Sport. Since he was driving his 1988 Ford Bronco II at the time he decided to take a photo of both Bronco's side by side.
As you can see, they look similar in size. The all new 2021 Ford Bronco is based off of the early Ford Bronco that was built from 1966-1977. The 1984-1988 Ford Bronco II is actually similar in size to the 1966-1977 Ford Bronco, so it only makes sense that the all new 2021 Ford Bronco would be similar in size to the Ford Bronco II.
If you check out the Ford Bronco & Bronco II Dimensions page you'll see that the 2021 Ford Bronco is 7.9-inches wider than the Bronco II, and the 2-door 2021 Ford Bronco is 15.4-inches longer than the Bronco II.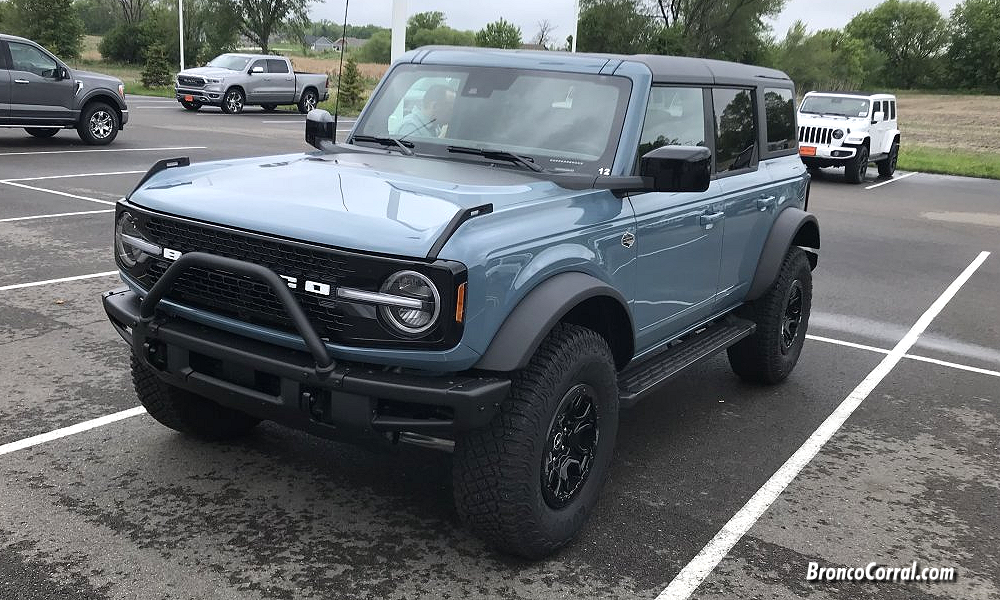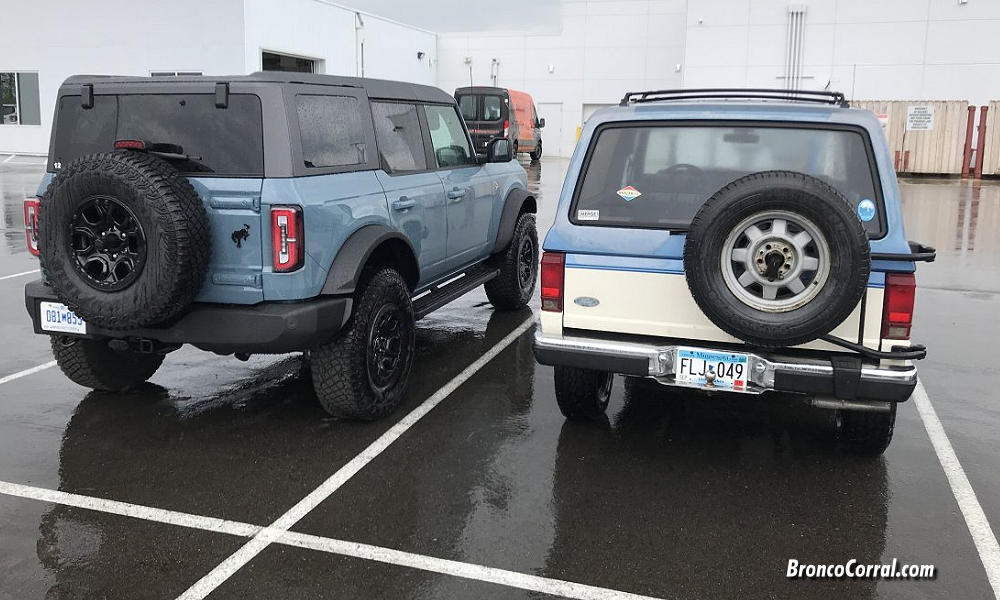 Check out the discussion 2021 Ford Bronco vs 1988 Ford Bronco II.