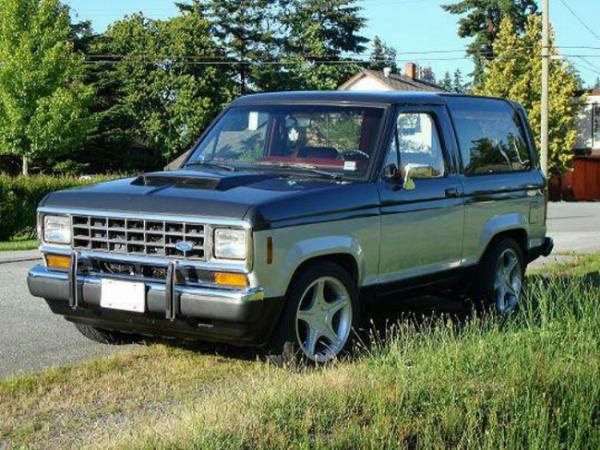 This Ford Bronco II appeared on the Vancouver BC Craigslist in October 2013. It's cool look was such an inspiration, that it had to be preserved here. We just love the cool GT / muscle car look it has.
Now, is this a Bronco II GT? No, but it does offer that cool GT, muscle truck look.
The Bronco II featured a fuel injected 5.0L V8 motor swap, disc brakes, and 17-inch Ford Mustang GT wheels. It also featured a 1979-1982 Ford hood scoop.
If you're the owner of the Bronco II, we would love for you to Contact Us with more photos and details.