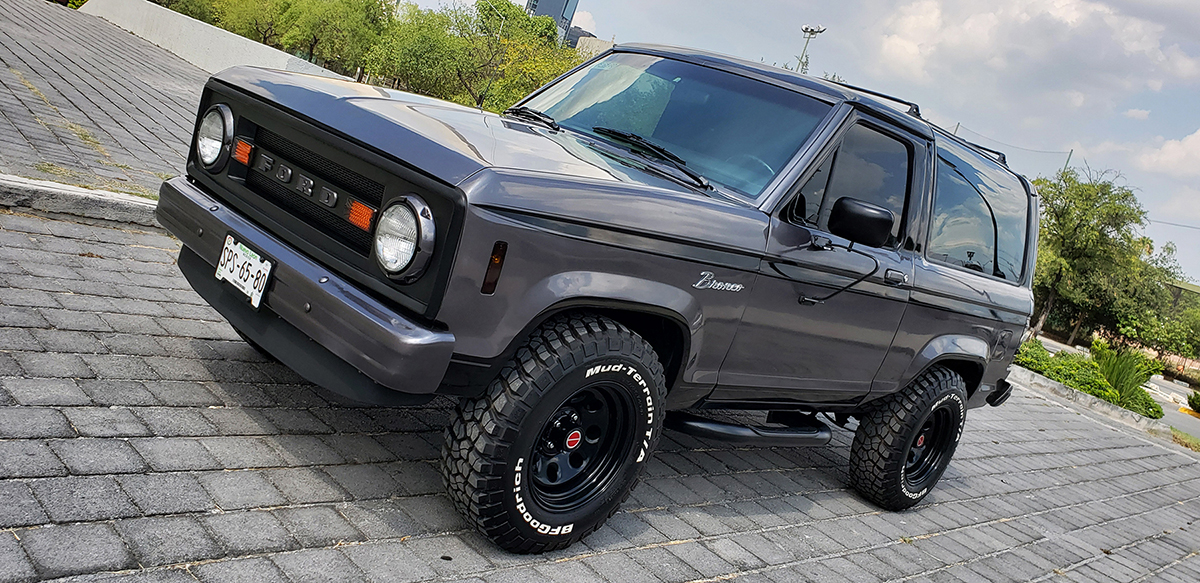 This cool looking Ford Bronco II comes to you from our friend David Vargas down in Mexico. David wanted to restore his 1987 2-wheel drive Bronco II, but wanted to add his own unique look.
The first thing that jumps out at you is the custom grill and round headlights. David cut the original grill, extended it vertically, and then designed his own grill to capture the essence of the early Ford Bronco's. David says that "Basically I re-imagined how a 87 Bronco could have come out of an assembly line and expressed that vision on an old 87 Bronco II".
I really like the black and gray paint job, and how he chose to break it up with the stripes. The paint scheme and early Bronco emblems give it a cool retro look.
The attention to detail didn't stop at the exterior. All the interior panels were painted from blue to black, and the seats were reupholstered with some very cool dark grey fabric and black vinyl. The vinyl work on the doors was his own design.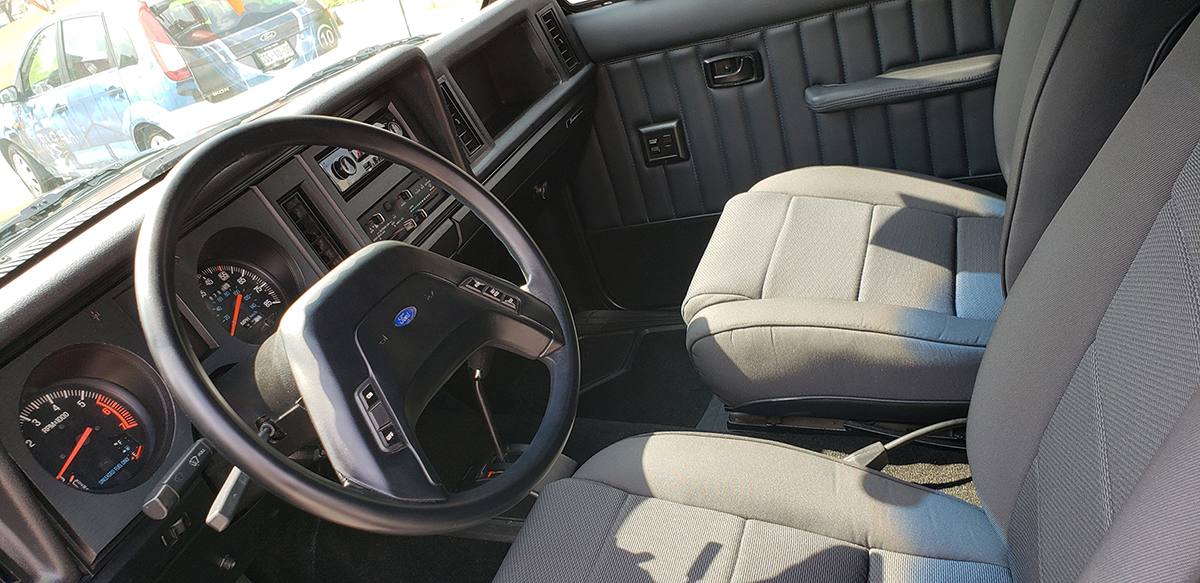 The engine and transmission remain stock, but the engine was cleaned up and detailed.
The BFGoodrich mud terrains were mounted on black Crager Soft 8 rims using stock Bronco hubcaps.
Unfortunately, I didn't have a Bronco II to post for June, and it was looking like I wasn't going to have one to post for July. Fortunately, this recent submission was definitely worth waiting for!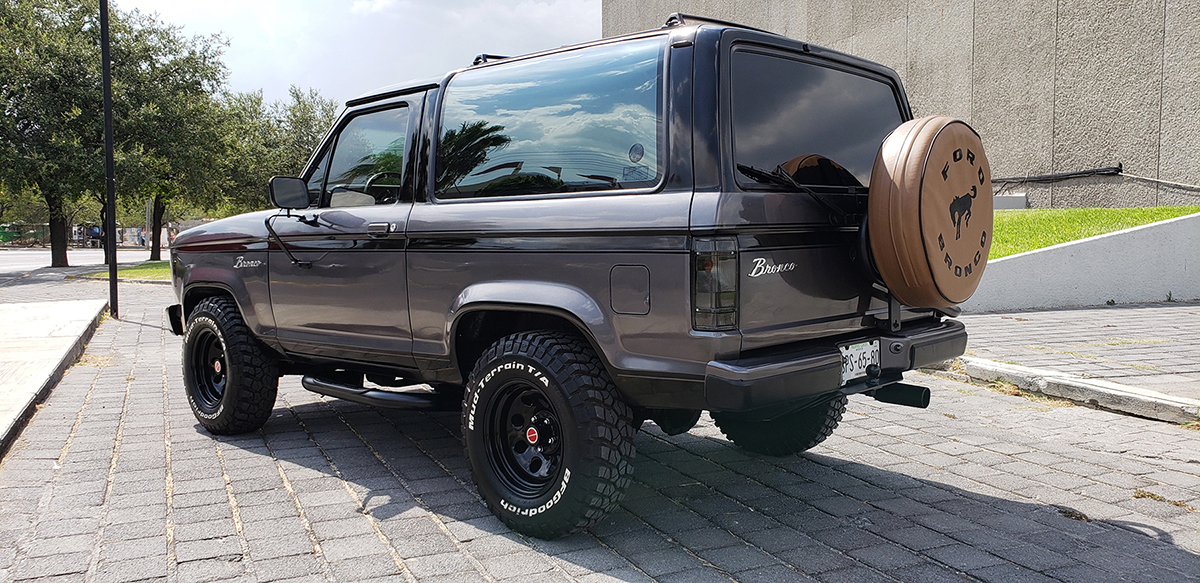 More Photos:
Click on the photos to enlarge – click on the arrows to load more.