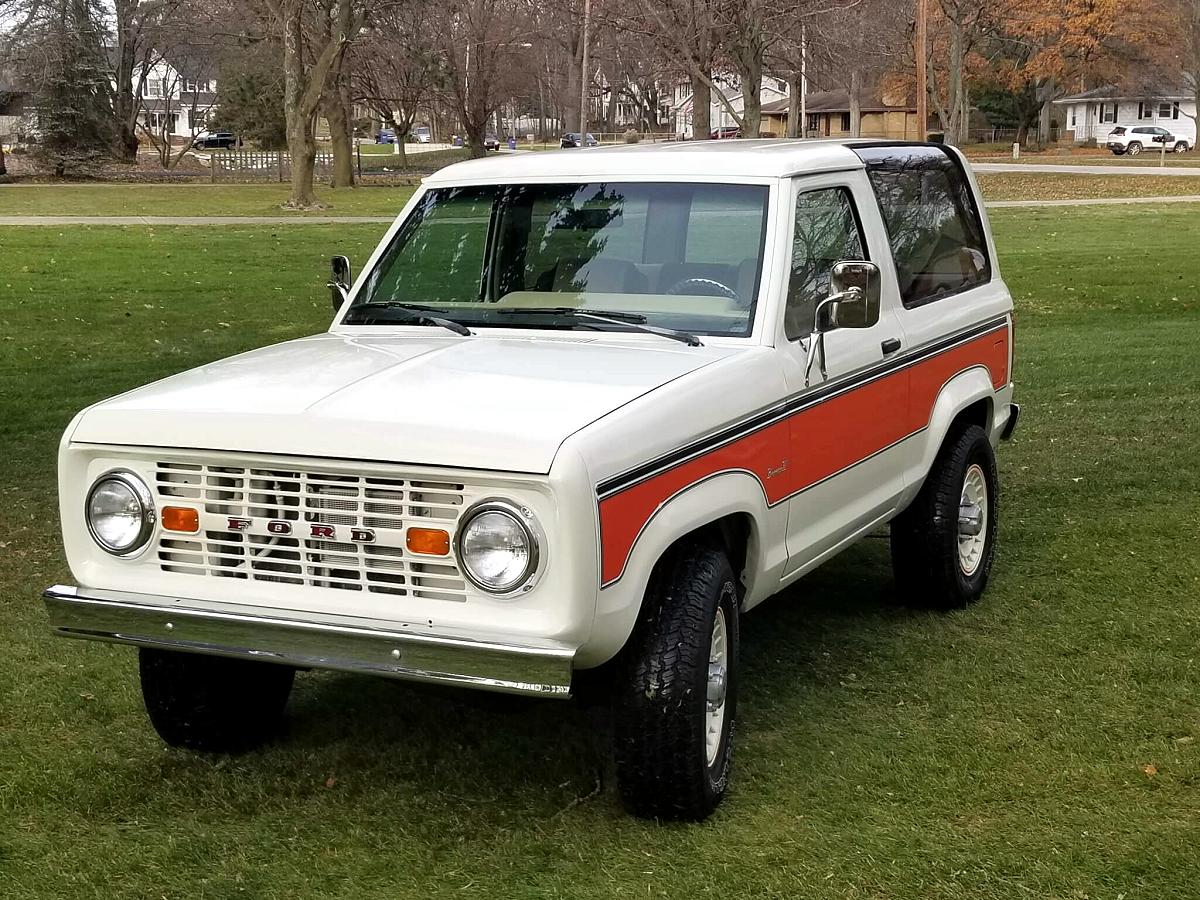 Timoty M. from Michigan built this custom 1986 Ford Bronco II. He always liked the look of the early 1966-1977 Bronco, and grew up with the Bronco II in the 1980's. Timothy bought a clean 1986 Bronco II in Ft. Apache, Arizona, and went to work customizing it. I really like the way he modified the factory front fenders and an early Ford Bronco grill to work together. I don't care what you say, this looks way better than the Bronco II's that have had their square headlights replaced with round ones.
According to Timothy:
I now have the "look" that I want, plus comfort items for an old(er) guy: EFI, leather heated seats, bright LED interior lights, air, USB charger and a blue tooth radio. I painted and striped the original hub caps. I worked with a local commercial graphic shop to design the orange decal, the script "Bronco II" emblem and the "FORD" decal.

The interior shot shows the LMC content: steering wheel, dash insert, color change paint, USA-1 radio, orange needle paint, and speedo decals. I bought carpet too, but I kind of botched the install, so no pictures; I may redo the carpet this summer. All the little details from LMC make it look great.

I have had fun with this project and this my daily driver here in Michigan.
Link: