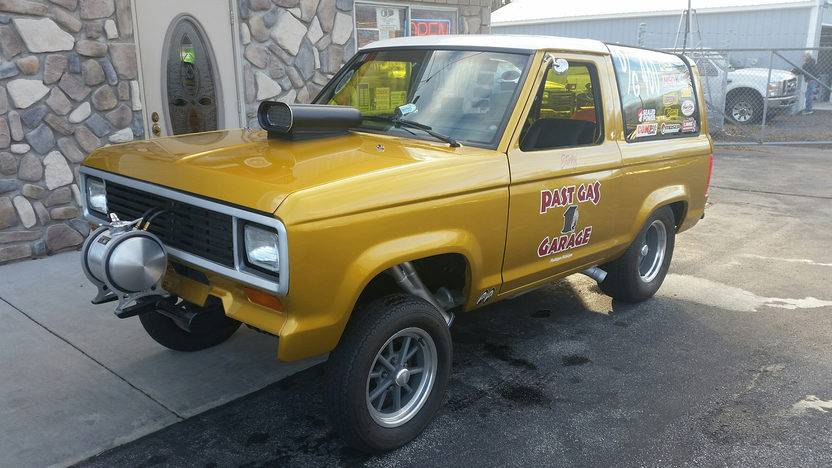 This Bronco II is a real gas! And it can be yours!!
Apparently, someone decided it would be fun to take a 1988 Ford Bronco II, and turn it in to a gasser drag car…er…truck…suv.
It's going to be auctioned off at the Mecum Auction in Indy this May (2017). If you're the highest bidder, it can be yours!
Seller's Description:
Fresh frame-off restoration
Approximately $100,000 spent on restoration
460 CI Dove engine
Automatic transmission
Gasser front axle
Moser narrowed 31 spline rear axle
Mini tub
4-wheel disc brakes
Custom paint and interior
Custom work and parts
I wonder how fast a 460 power Bronco II runs the quarter mile? That's got to be one wild rodeo in this Bronco.
You can check out the Mecum Auction listing HERE.
More Photos: