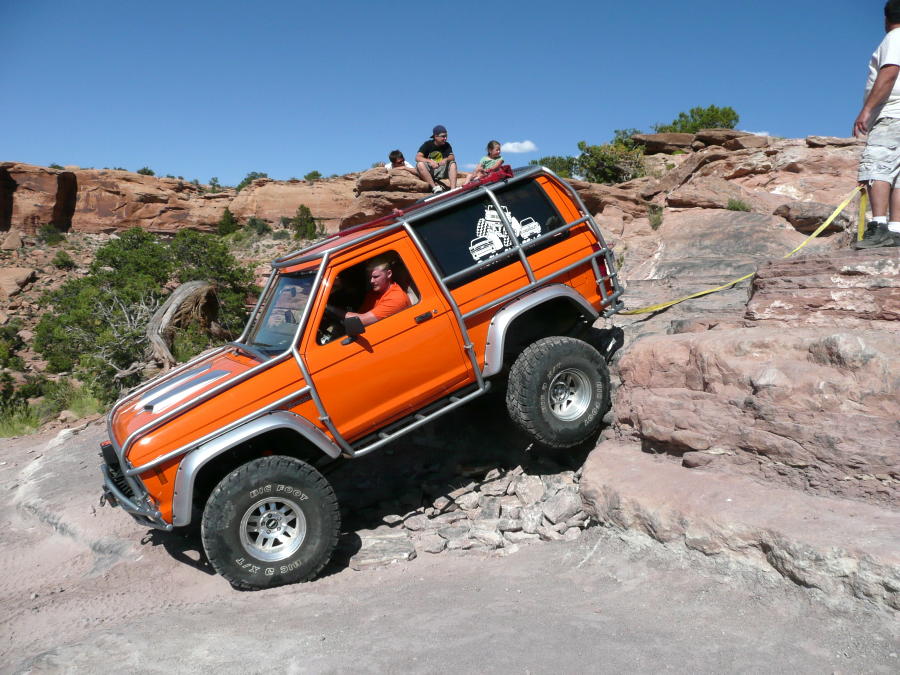 Here's a great example of a Ford Bronco II that's not only built to be a trail rig, but also has a nicely built exo-cage to protect the vehicle and occupants during a rollover. The cage incorporates a custom swingout tire carrier to allow the rear hatch to open. On the front, the cage incorporates a winch bumper that holds a Warn 8274 8,000 lb winch.
The Bronco II rides on a 6-inch suspension lift. The cut-out fender flares help make room for the 35-inch tires. A Superlift Superunner steering kit helps keep the Bronco II driving straight.
The Bronco II is still powered by the stock 2.9L V6. The axles have been swapped for an Explorer Dana 35 and Ford 8.8-inch rear and upgraded with 5.13 gears and lockers.
Since it's not leaving a trail of transmission fluid, it likely has the stock manual transmission, and not the A4LD automatic.  🙂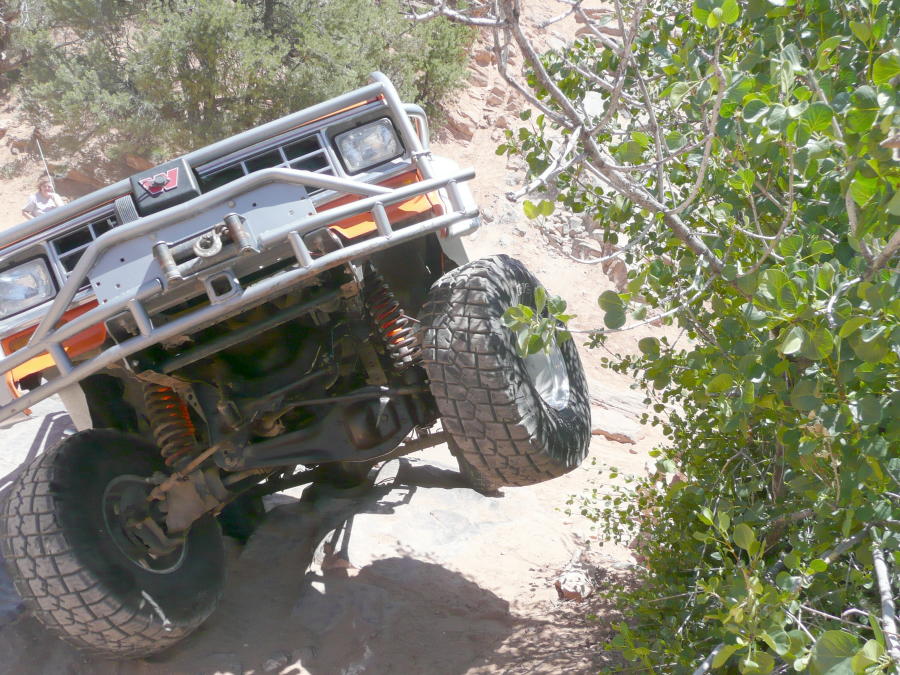 More Photos:
Click the photos to enlarge.