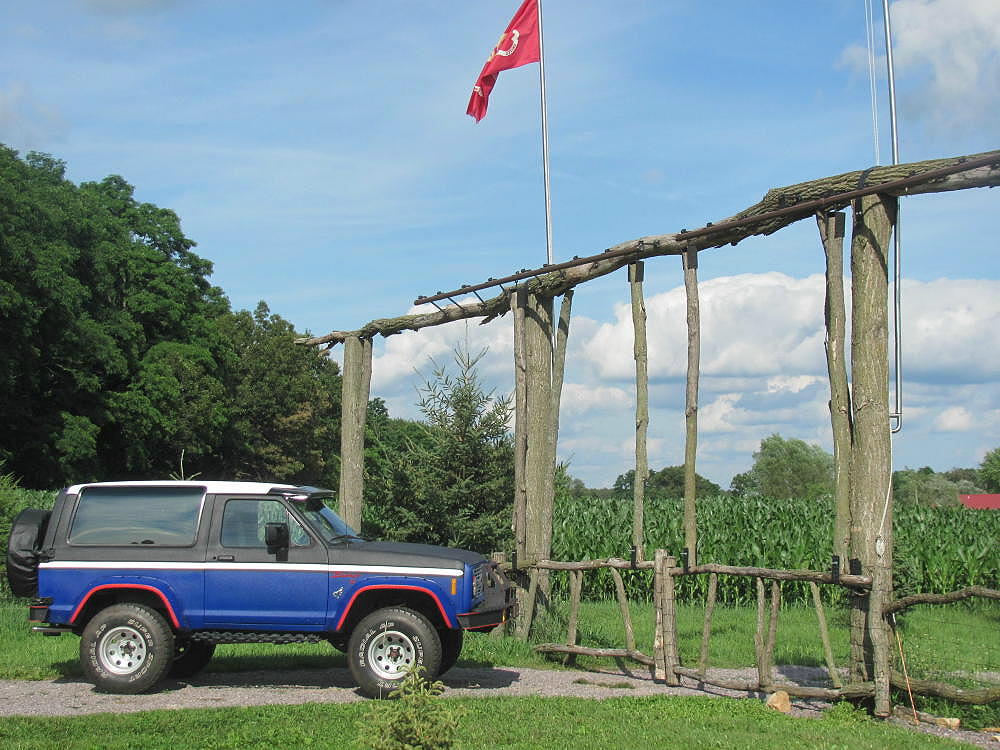 When Dale S. was a young Marine stationed in California back in 1985, he decided to sell his 1973 Plymouth Duster (which he now regrets) and look for a truck so he could get in to 4-wheeling. Dale purchased this 1984 Ford Bronco II 4×4 from a fellow Marine that had driven it to California from Tennessee and hated it. At the time the Bronco II only had 5,000 miles on it, but Dale has racked up another 190,000 miles since.
Within 3-months of the purchase the Bronco II was lifted 4-inches and received 31-inch BFGoodrich tires. Next were a set of 32-inch tires, but after Dale crunched the back side of the fenders, he added Bushwacker cutout fender flares for more room.
The 2.8L V-6 was having a hard time in 5th gear, so Dale switched to 4.56 gears and added limited slips to the front and rear differentials. With the larger fender openings and improved gearing, Dale moved up to a 33-inch tire, and has used that tire size ever since.
The Bronco II has been used as a daily driver and trail truck while travelling back and forth across the country to various duty stations.
In 1987 Dale added the front winch bumper and winch after getting stuck in some mud.
In 2005 the Bronco II was parked in a barn where it remained until Dale heard that Ford was bringing the Bronco back.
Dale dusted off the Bronco II and spent the last 2-years fabricating the bumpers from semi trailer cross beams, and adding a grill from a 1966 Ford Bronco. With that done he added taillights to match. The rock sliders were made from a logging chain he found on an in-laws farm, and the mirrors came off of a Toyota FJ.
The second paint job looked bad so Dale decided to Raptor Liner the whole vehicle. The color combination was easy to decide on. Since Dale was in the Marine Corps for 20 years, he used a color pattern similar to the Marine dress blue uniform.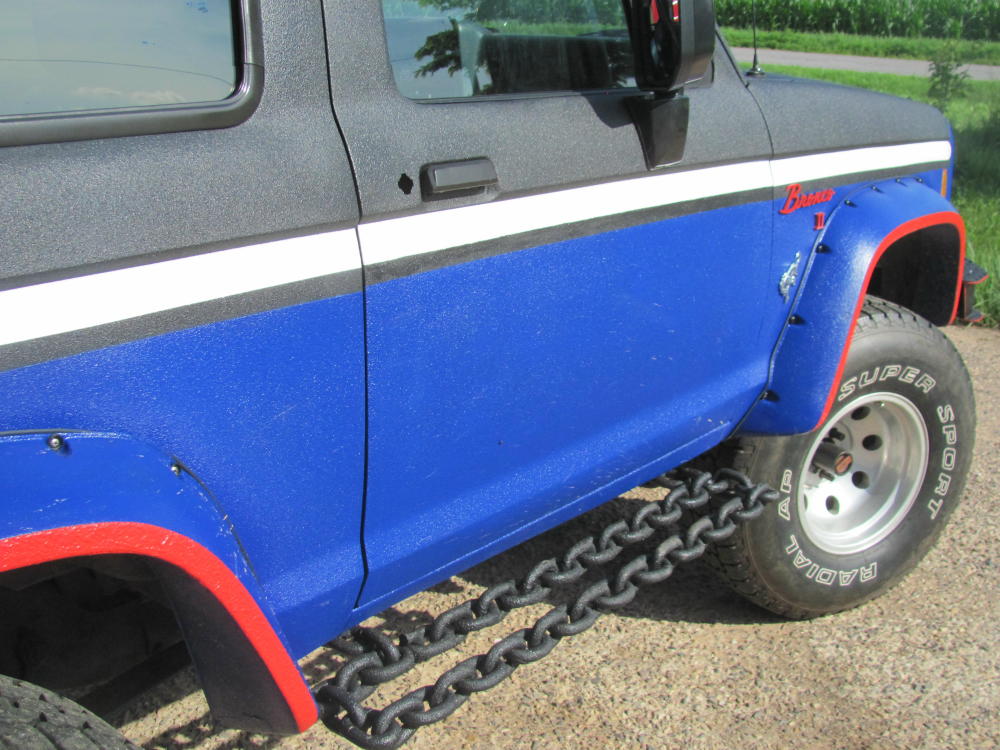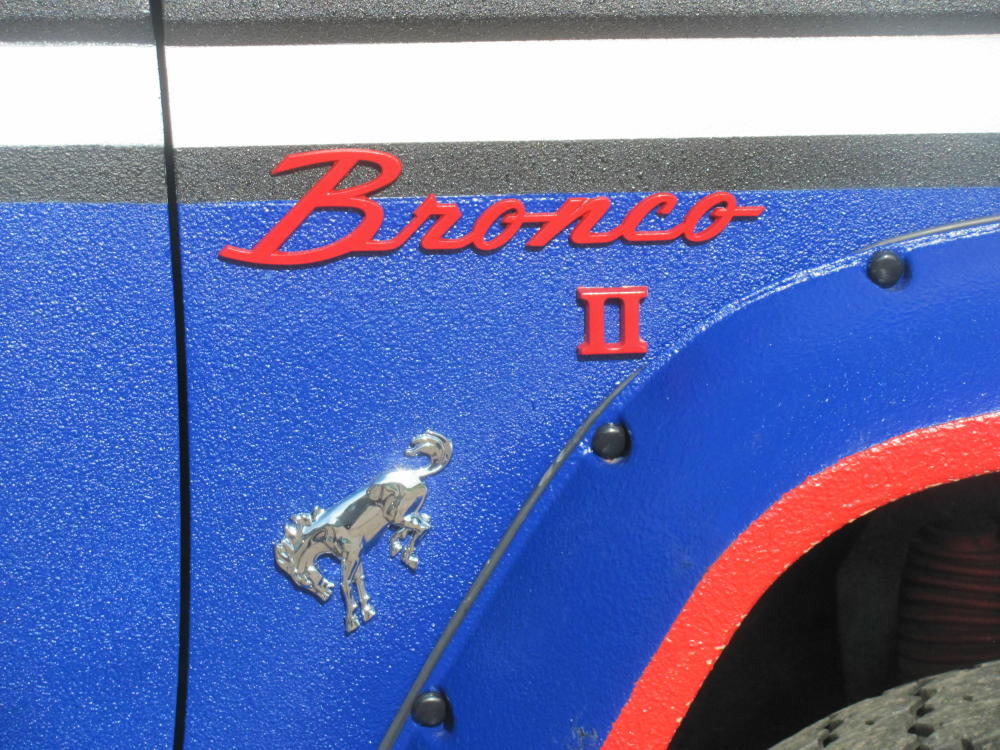 The engine is still the 2.8L V-6 that was rebuilt at 110,000 miles, and still retains the 5-speed manual. Dale upgraded the carb to one without all of the emissions junk, and added a GM HEI ignition along with headers and a dual exhaust.
The interior is currently being swapped from blue to tan and upgraded with power windows and locks from a 1989 Bronco II.
The small Dana 28 TTB front axle has been broke twice, so Dale is swapping in a Dana 35 TTB from a Ford Ranger.
Once Dale is done with the upgrades he hopes to take it to the Bronco Super Celebration in Tennessee.
This Bronco II isn't unique solely because of it's Bronco grill, taillights, fender flares, and Marine Corp paint scheme, but because it has been owned by the same Marine since 1985, and followed him in his 20-year career serving our nation. This Bronco II is a veteran in it's own way.
Dale, I thank you and your Bronco II for your service!