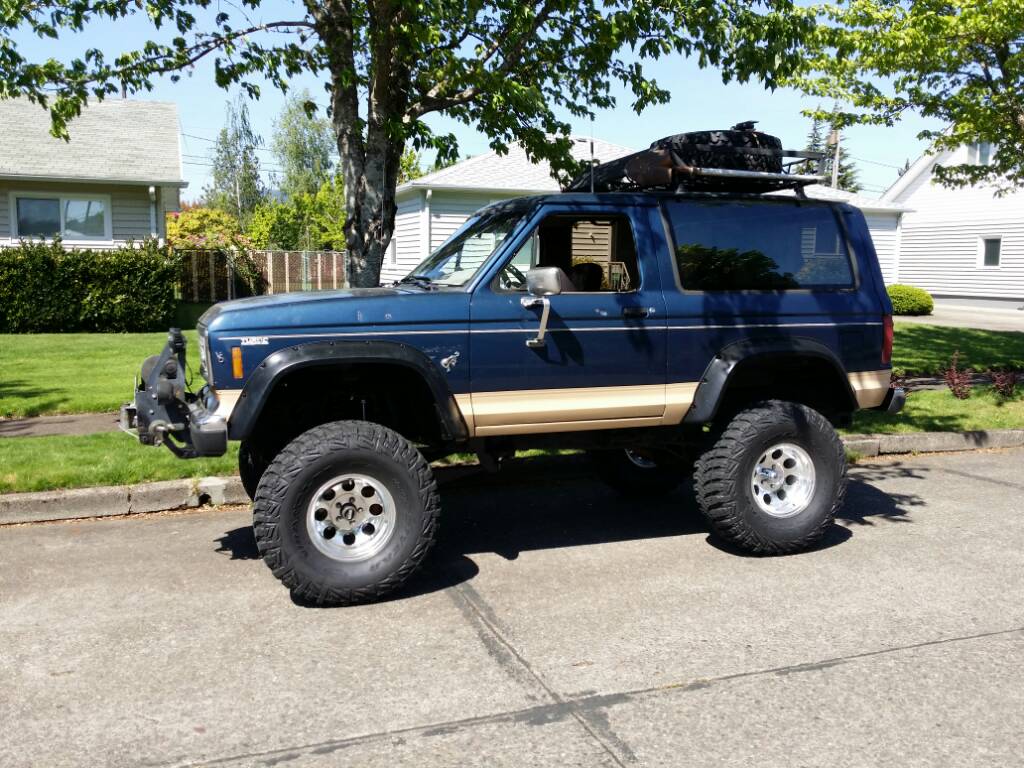 Eddie Bauer was a sportsman, merchant, and inventor whose knack for design produced some of the twentieth century's most useful outerwear and recreational equipment. He was among the first to use goose down to line and insulate jackets, and created the flight parka that came to be known as the "Bomber Jacket" worn by thousands of American World War II pilots.
This Eddie Bauer 1986 Ford Bronco II has certainly been built with a true 'Eddie Bauer' feel.
Forum Member 'Harley' bought this Bronco II for $400 and towed it home. Once he got it home, he replaced the computer relay and fired it up.
Harley lifted the Bronco with a set of Superlift brackets and 6-inch BDS coils. The rear was lifted with a lift block and add-a-leafs. He later added Skyjacker extended radius arms. A 2-inch body lift was added to make room for 33-inch tires. Harley found a used set of Bushwacker cut-out fender flares for $40, coated them with bedliner, and bolted them on. The used flares made room for larger 35-inch tires.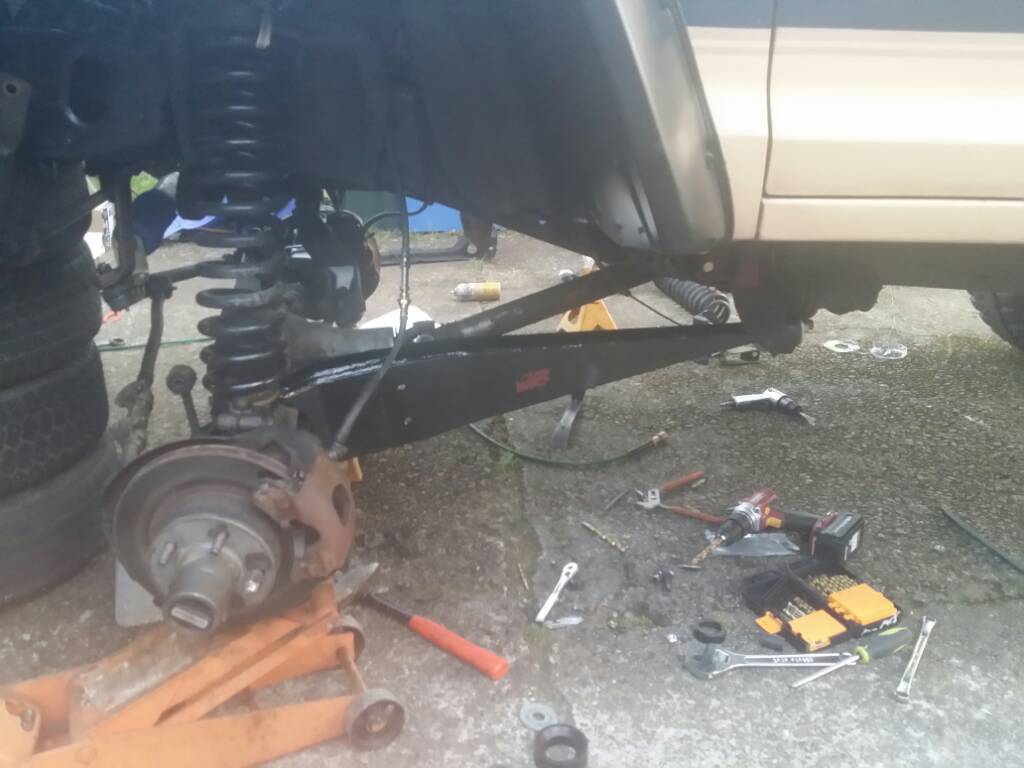 Harley found some manual locking hubs and swaybar drop down brackets on Craigslist for $30. Continuing with his used parts streak, Harley got a smoking deal on a 8000lb winch with a grill guard / brush guard for $150.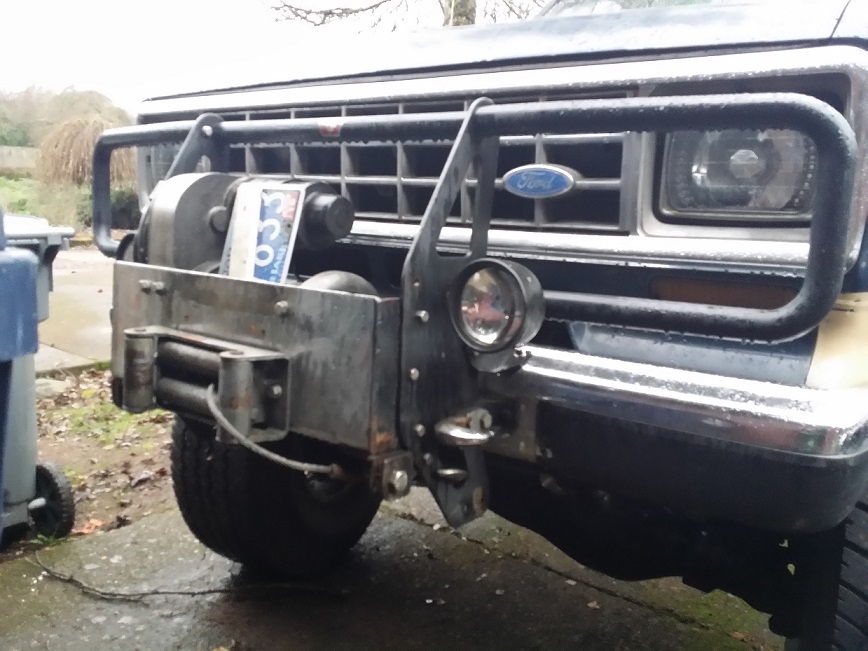 Upgrading to a set of Goodyear Kevlar MTR 35-inch tires needed a gear change to compensate for the larger tires. Harley accomplished this by picking up a junk 1992 Ford Ranger 4×4 that came with 4.10 gears and a larger Dana 35 front axle.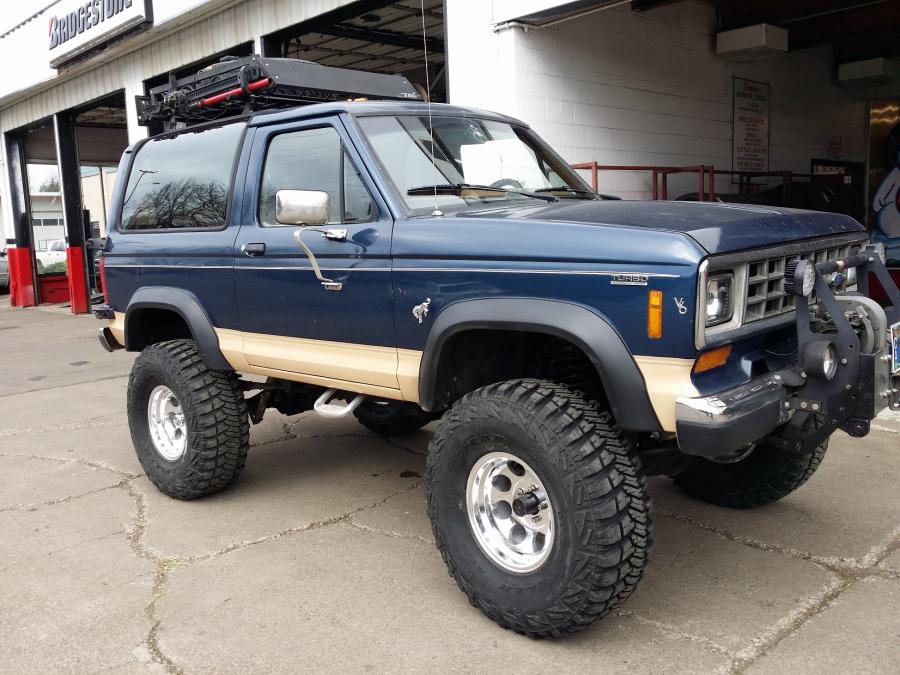 This definitely looks like an adventure vehicle, much like Eddie Bauer himself was an adventurous man. Most importantly, it reminds us that you can build an adventure vehicle on a budget.
Links:
Harley Eddie Bauer Bronco II Build – Bronco II Corral
Harley Eddie Bauer Bronco II Build – The Ranger Station
Photos:
Click the photos to enlarge – click the arrows to load more.