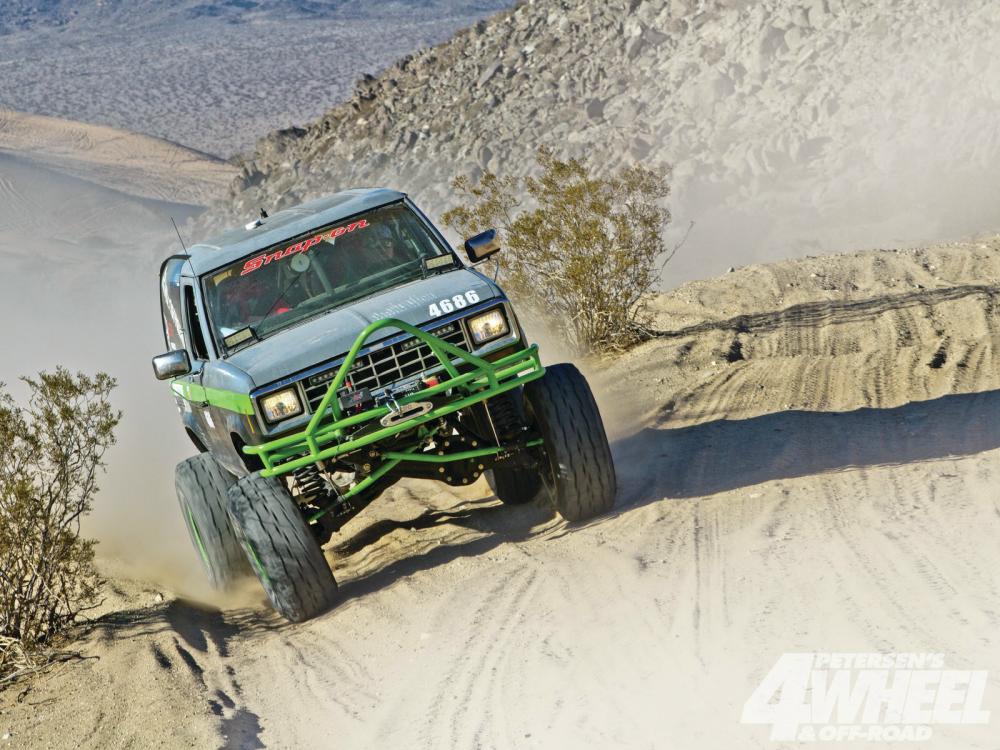 In 2012 King of the Hammers added a race called the Smittybilt Every Man Challenge (EMC) in response to comments that the main race was getting too expensive for the average Joe to compete in. Rules for the stock class are strict, requiring stock engine and transmission and stock suspension configuration, and limiting tire size to 35-inch DOT-approved rubber.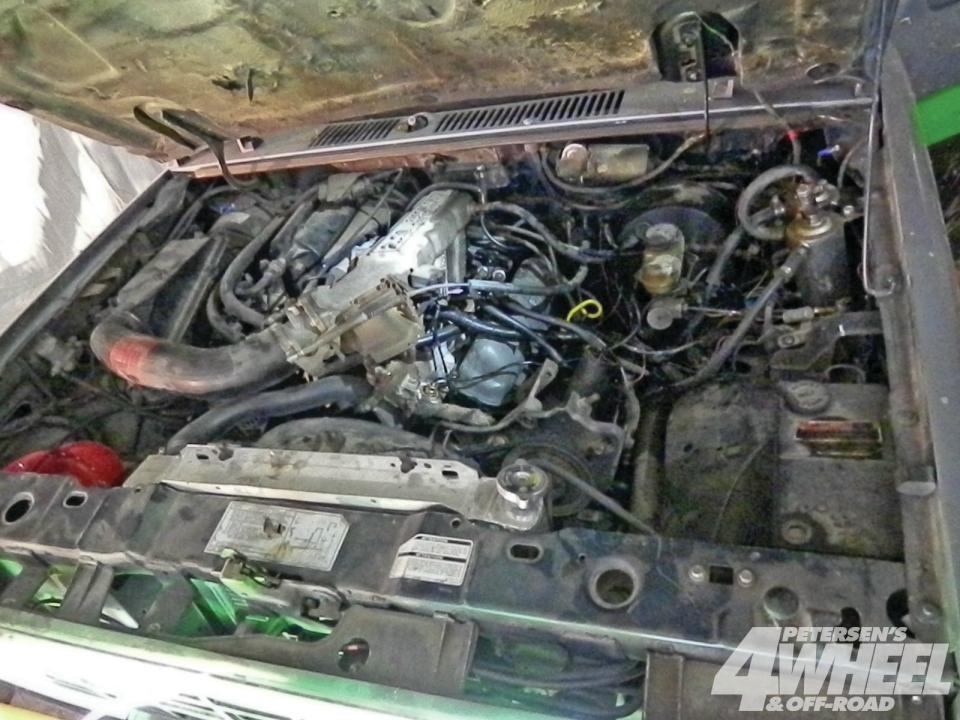 Stock class rules specify that the original engine (or a factory option for that year) must be used. Arce Engines warmed over the 2.9L V-6 with a Schneider camshaft, ported cylinder heads, and pistons bored 0.020 over.
The class is dominated by Jeeps, and Nick Baldwin of Southern California Auto Repair (SCAR) even built a Wrangler last year for a customer of his. When it came time to build his own ride though, Nick wasn't afraid to try something different. In fact, after nearly losing his life in a motorcycle accident five years ago, Nick isn't afraid of much anything. He decided to build a Bronco II with the assistance of his co-driver, Kurt Farrar, and the support of his wife, Jackie, and his parents.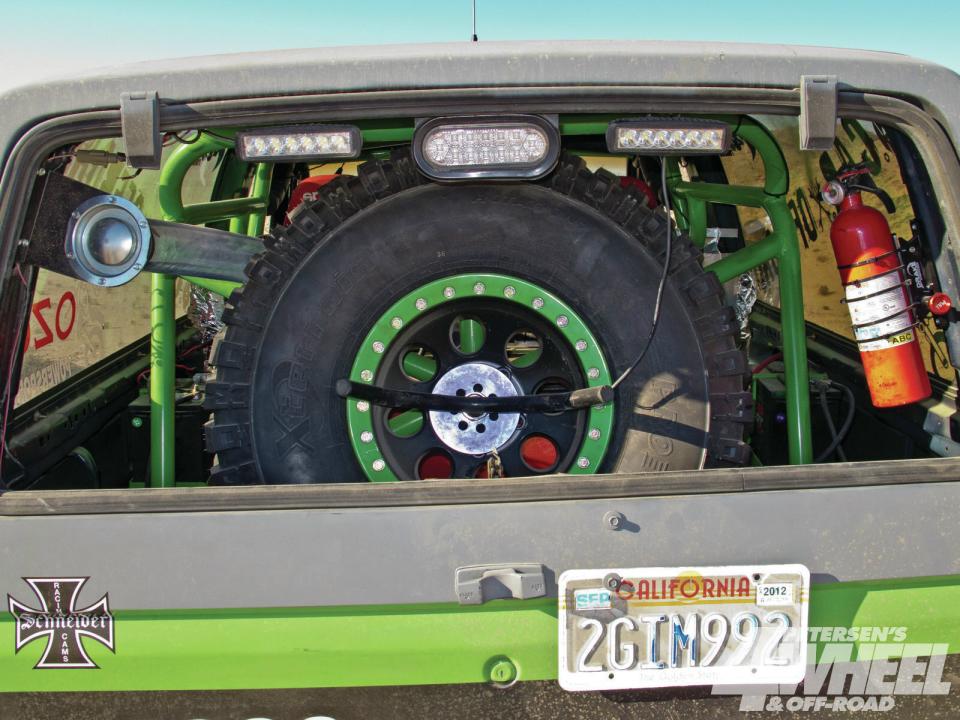 Yeah, it is street legal. Inside the cargo area is a fullsize spare tire, a six-point rollcage made out of 1-3/4 x 0.120-wall tubing, the fuel filler for the Jaz fuel cell, an easily accessible fire extinguisher, and rear-facing LED lights from OZG Powersports to allow Nick to be spotted through the dust.
While Nick had to end his race early due to overheating, he wasn't the only one. Out of 26 vehicles in the stock class, only one managed to finish the race! With a year to prepare for the next Every Man Challenge, we expect Nick Baldwin to be back next year to give the Jeeps a run for their money.
The TTB front axle requires a complex steering system in order to avoid bumpsteer as the suspension cycles. Nick Baldwin built a swing-set steering system out of 1-1/2 x 0.250-wall chromoly tubing with 3/4-ton tie rod ends and 7/8-inch rod ends to work with the front end out of a fullsize Bronco. The TTB Dana 44 uses a Detroit Electric Locker wrapped around 5.38 Spicer gears and drive flanges with cut and turned tubes for proper camber at ride height.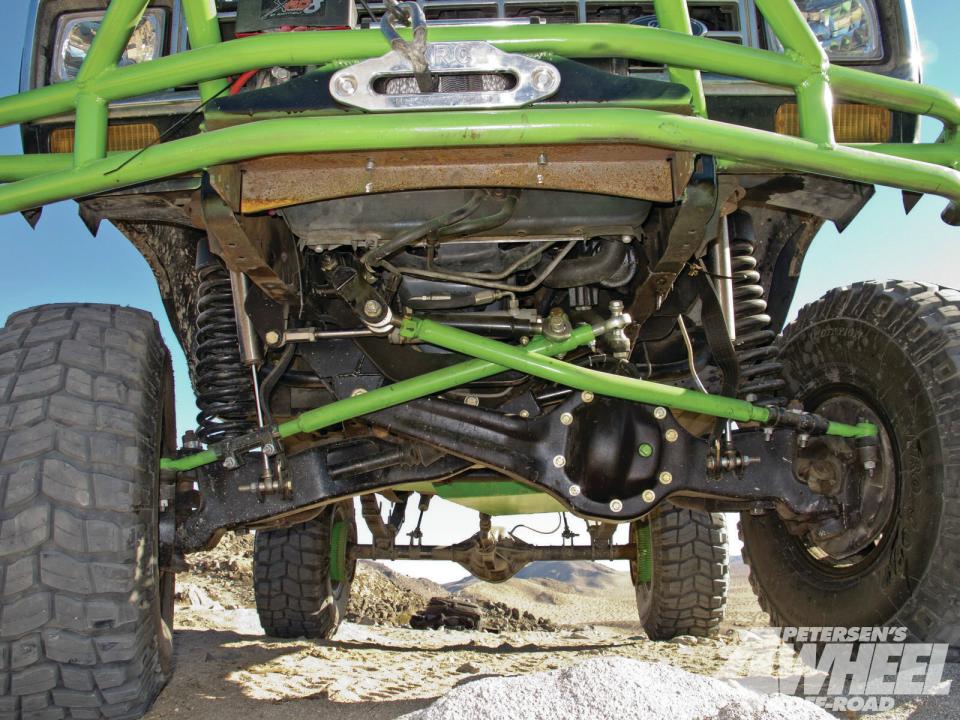 The front radius arms were custom-built with Johnny Joints at the frame end and are designed to maximize the turning radius. They work in conjunction with 7-inch lift coils and Bilstein 7100 series shocks with remote reservoirs and anticavitation valves. Stock class rules only allow a single 2-inch-diameter shock at each corner. Also visible is the custom belly pan from SCAR Off Road that spans from framerail to framerail.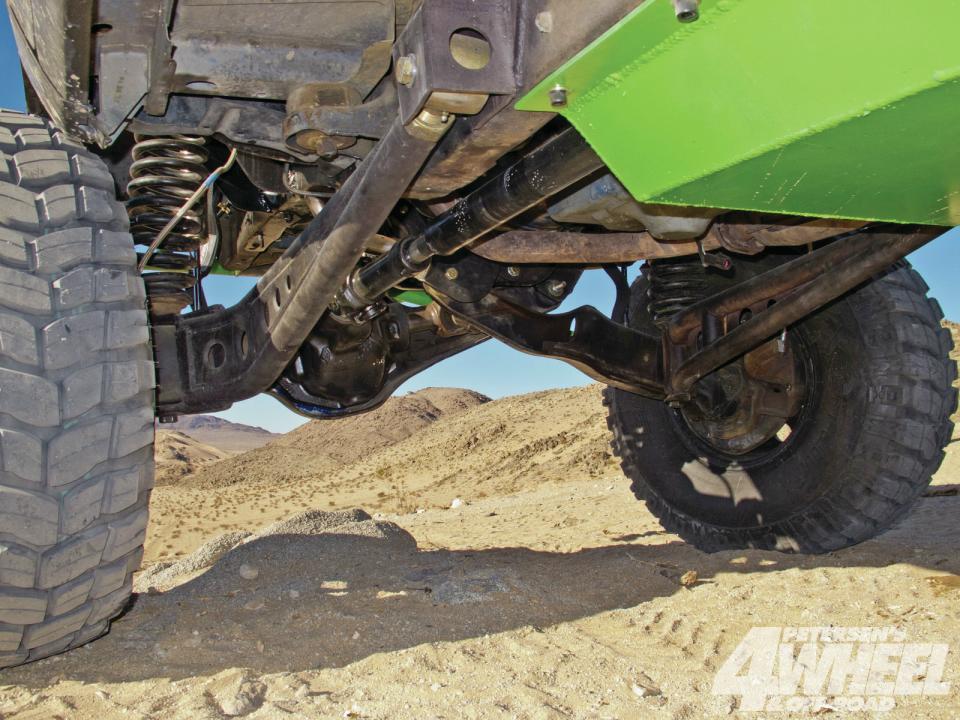 The rear suspension uses 4-inch Pro Comp leaf springs with 12-inch-travel Bilstein 7100 shocks. Rules specify that you must run the factory suspension configuration (i.e., no swapping out the leaf springs for coilovers), but Nick freed up additional travel with a set of Revolver shackles.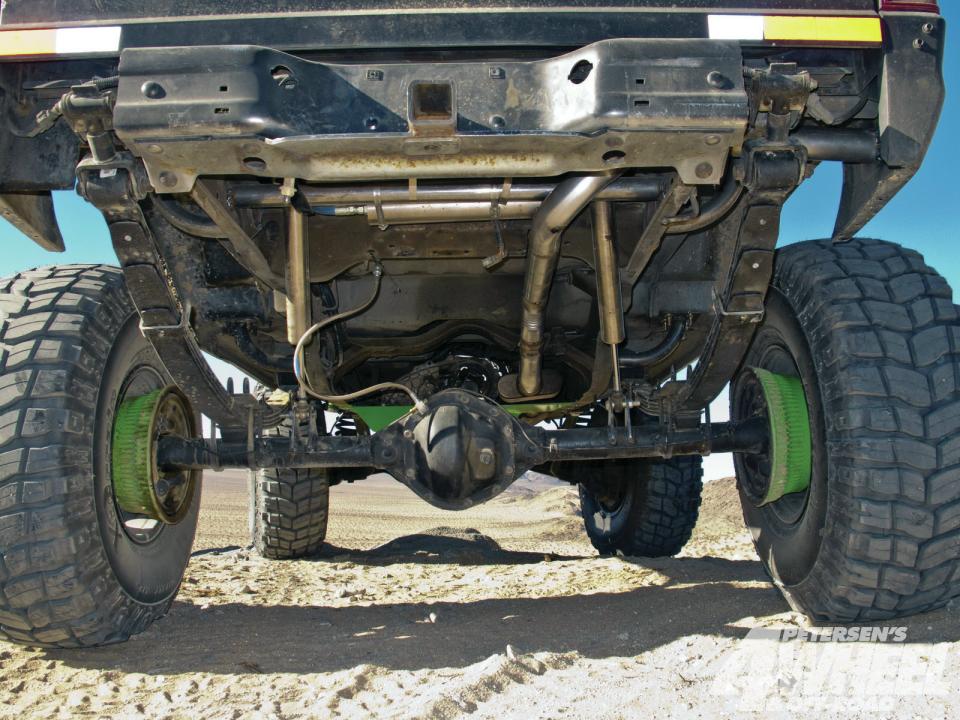 1987 Ford Bronco II Tech Specs:
Drivetrain
Engine: 2.9L V-6
Transmission: A4LD 4-speed automatic
Transfer case: BW1350 and BW1354 with Box4Rox adapter
Front Axle: TTB Dana 44 with 5.38 Spicer gears, Detroit Electric Locker, and drive flanges
Rear Axle: Dana 44 with 5.38 Spicer gears, Detroit Locker, and 33-spline G2 axleshafts
Suspension:
Springs & Such: 7-inch front coils, Pro Comp 4-inch lift springs, Revolver shackles in rear, Bilstein 7100 shocks
Tires & Wheels: 33×12.50R15 Pro Comp X-Terrains on 15×10 Champion beadlock rims
Steering: PSC hydraulic assist and swing-set steering
Other Stuff: SCAR 6-point rollcage, Jaz fuel cell, OBX fuel pump, Smittybilt XRC8 winch with synthetic winch line on custom SCAR Off Road tubular front bumper, East County Drive Line driveshafts, SCAR Off Road skidplates