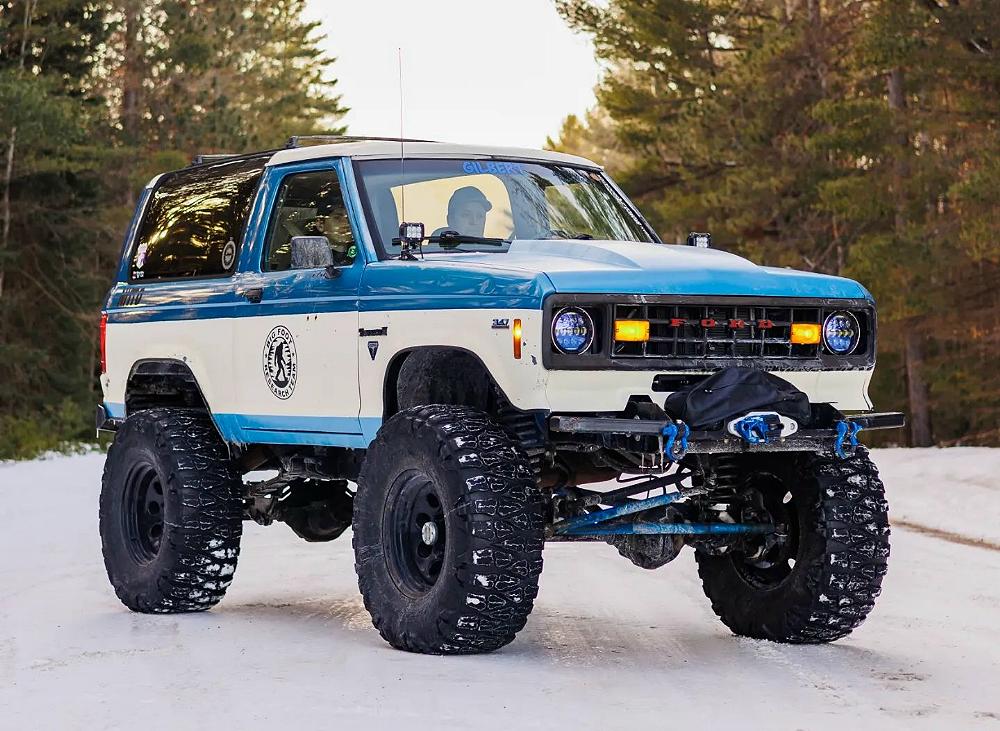 Hello Ford Bronco fans!
Meet Gilbert, a 1987 Ford Bronco II 4×4 built by John Parks of 'Broncos R Us'.
The Bronco II features a Ford 347 stroker based off of a 1989/1990 Mustang 5.0 with aluminum cylinder heads and a Ford Explorer upper and lower intake and front dress (pulleys).
The transmission is a C4 automatic that sends power to a Dana 20 transfer case.
A 2-inch body lift helps provide extra clearance for the engine and transmission.
The front axle is a Dana 44 straight axle out of an early Ford Bronco with RCV axles, Reid steering knuckles, 5.13 gears and a Yukon air locker.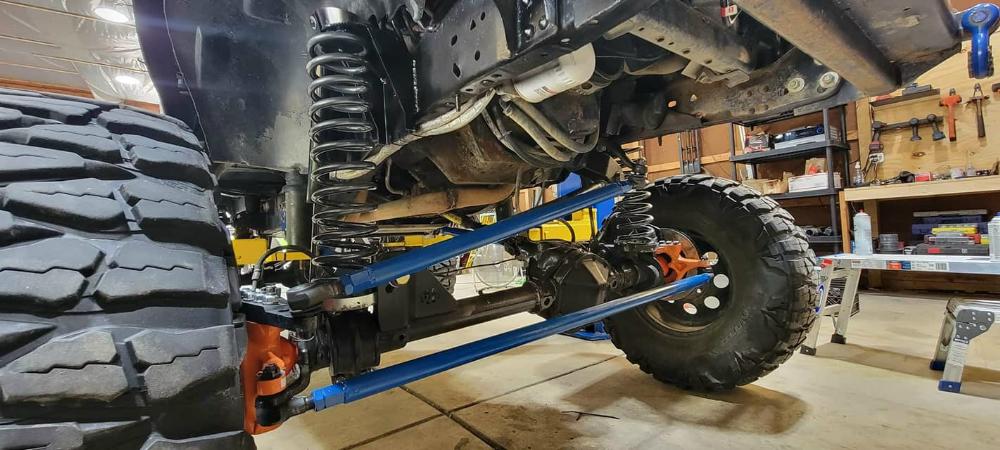 The front suspension is a James Duff long arm suspension with Deaver coil springs.
The rear axle is a Ford Explorer 8.8-inch axle with 5.13 gears, disc brakes, an axle truss, and a Yukon locker. It's suspended by a set of Deaver leaf springs.
The Bronco II has 8-inches of total lift.
Tires are 37-inch Nitto Mud Grapplers.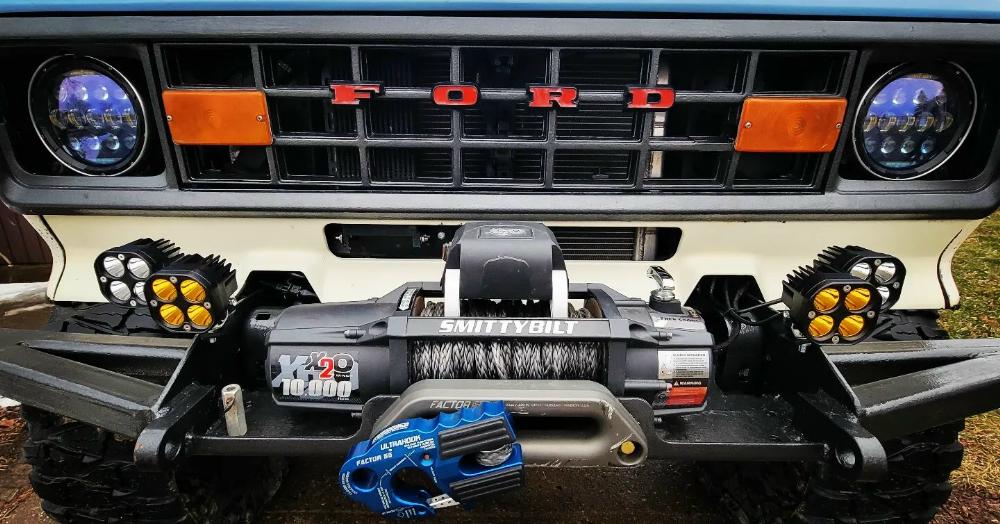 The front of the Bronco II received a custom front winch bumper, a Smiitybilt X20 10,000 lb winch, and LED lights. The square headlights were replaced with round LED headlights. The round headlights, turn signals added to the grill, and FORD letters give the Bronco II the look and feel of and early first-generation Ford Bronco.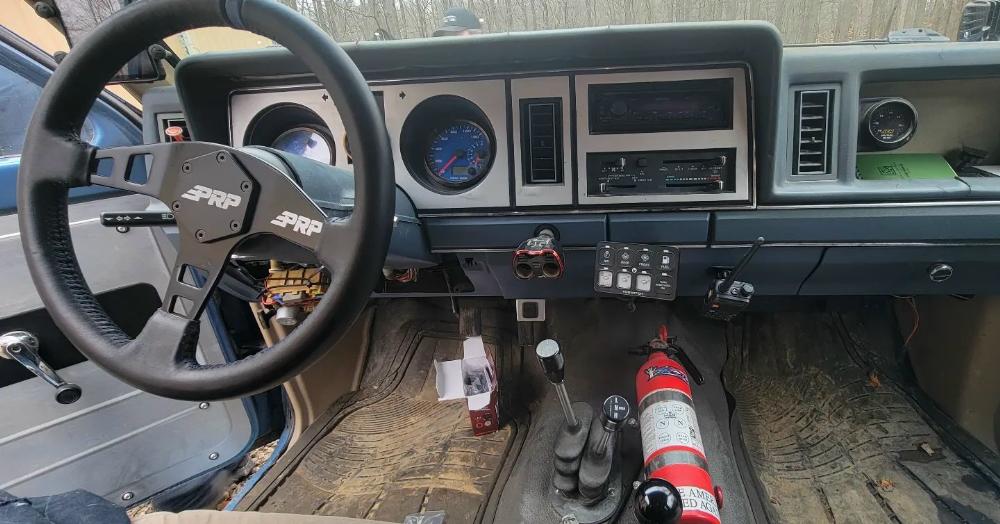 On the inside the Bronco II received a PRP steering wheel, Speed Hut gauges, and a Xprite chase bar in the rear window. The chase bar allows the vehicle to be more visible in poor visibility conditions, and also adds the benefits of a third brake light.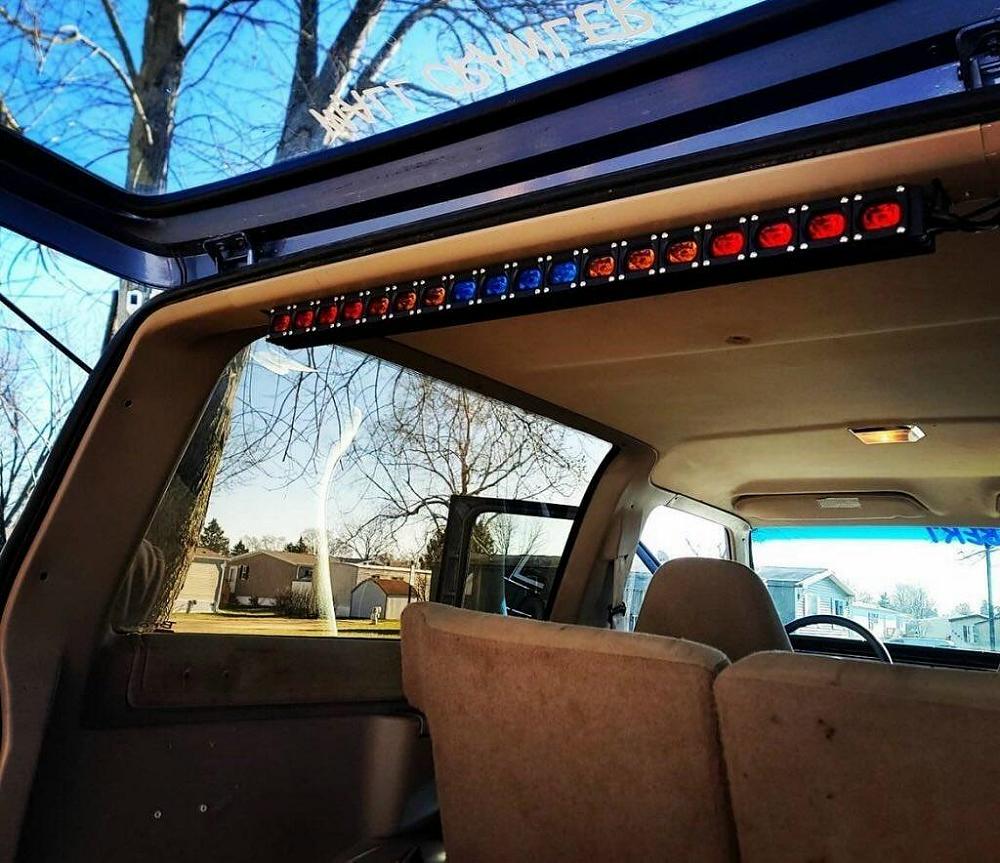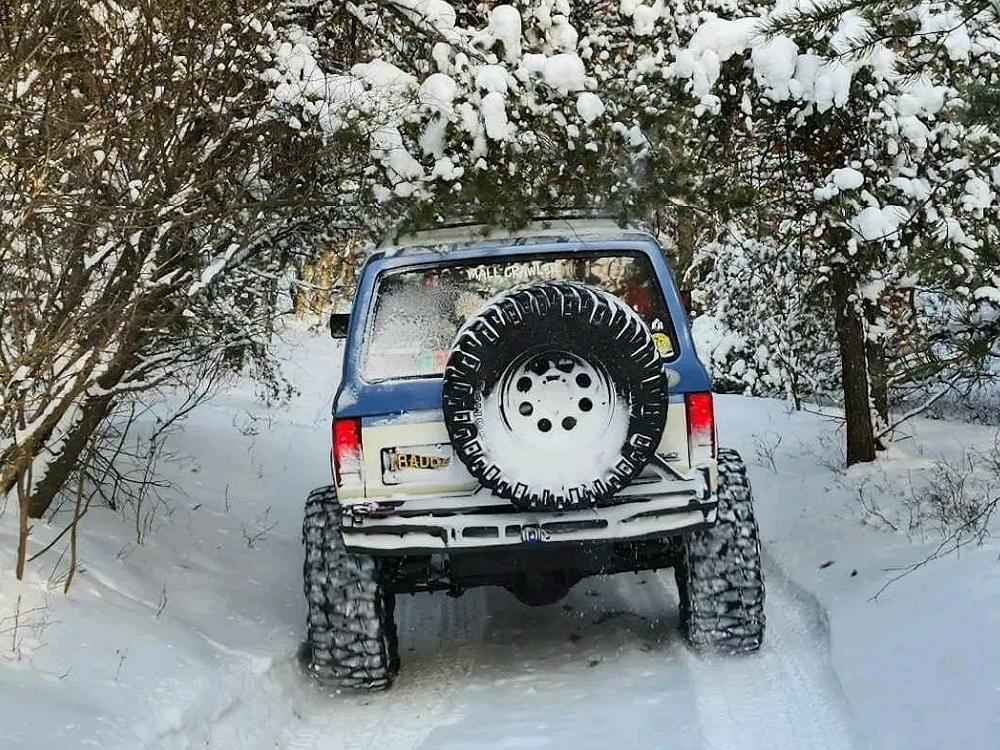 Links:
Want to see more photos and videos of this Bronco II or have a chance to ask questions, be sure to follow the social media accounts below:
https://www.instagram.com/broncos_r_us_/
https://www.youtube.com/@broncosrus
Videos:
More Photos:
Click the photos to enlarge.