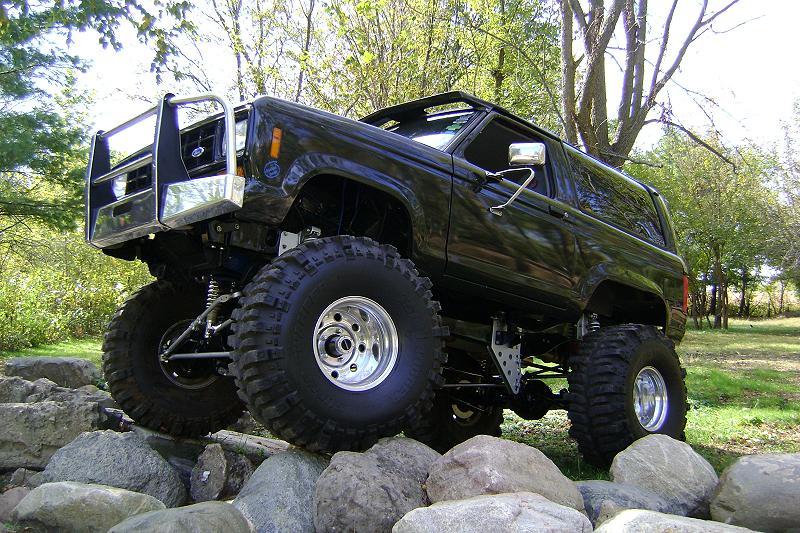 The Big Black Bronco II. Sounds like it should be a Dr. Seuss book. The 'B' book. If the cool Cat In The Hat was in to 4×4's, this is probably the vehicle he'd drive.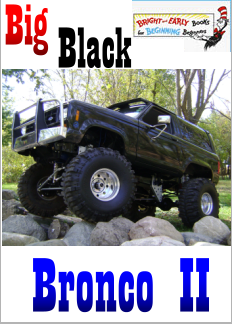 Ok, seriously though….
This 1984 Ford Bronco II out of Wyatt Indiana is probably one of the nicest, cleanest '84 Bronco II's you'll ever find.
The Bronco II was found on cardomain, but all the profile says is that it has 500 horsepower. Not much more is known except what you can see in the photos.
There is a 'Cleveland Inside' decal on the front fenders, which suggests that the Bronco II may have a 351 CID engine.
The axles are a Dana 44 front, and a Ford 9-inch in the rear.
The front and rear axles are mounted by a 4-link suspension with coilovers.
The tires appear to be 44-inch Boggers.
The inside of the Bronco II has a custom tweed interior, and custom Pioneer stereo sound system.
The seats were replaced with custom buckets.
If you have any more details about this Bronco II, please contact us.
Links:
Photos: