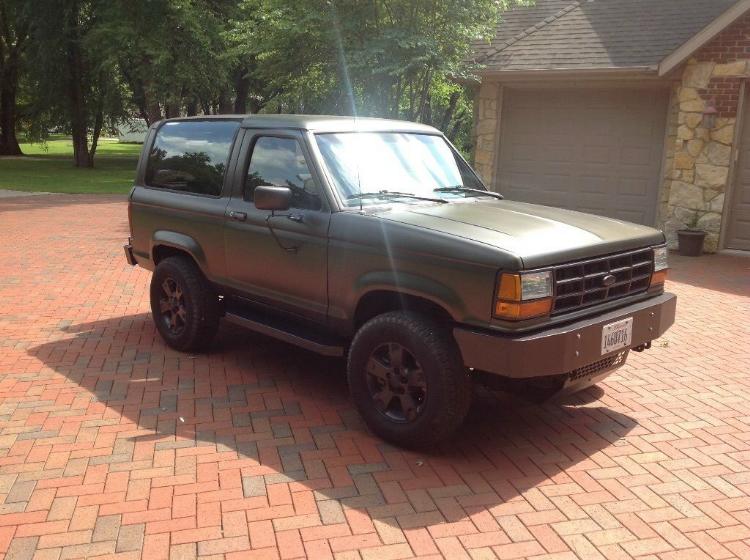 This 1989 Ford Bronco II was listed on ebay in September 2016 with a 'Buy it Now' price of $9,850.
There is more to this Bronco II than meets the eye. The entire chassis is a 2006 Ford Explorer with the wheel base shortened and the bronco body mounted on it.
There are only 12,400 total miles on the engine / drivetrain. This is a very reliable vehicle. You can cruise at highway speed with the a/c on all day long. Has been driven 9000 miles with no problems since the build was completed.
Since it's built on the 2006 Ford Explorer chassis, it comes with the 210 horsepower 4.0L SOHC V6. That's a nice increase over the stock Bronco II 140 horsepower 2.9L.