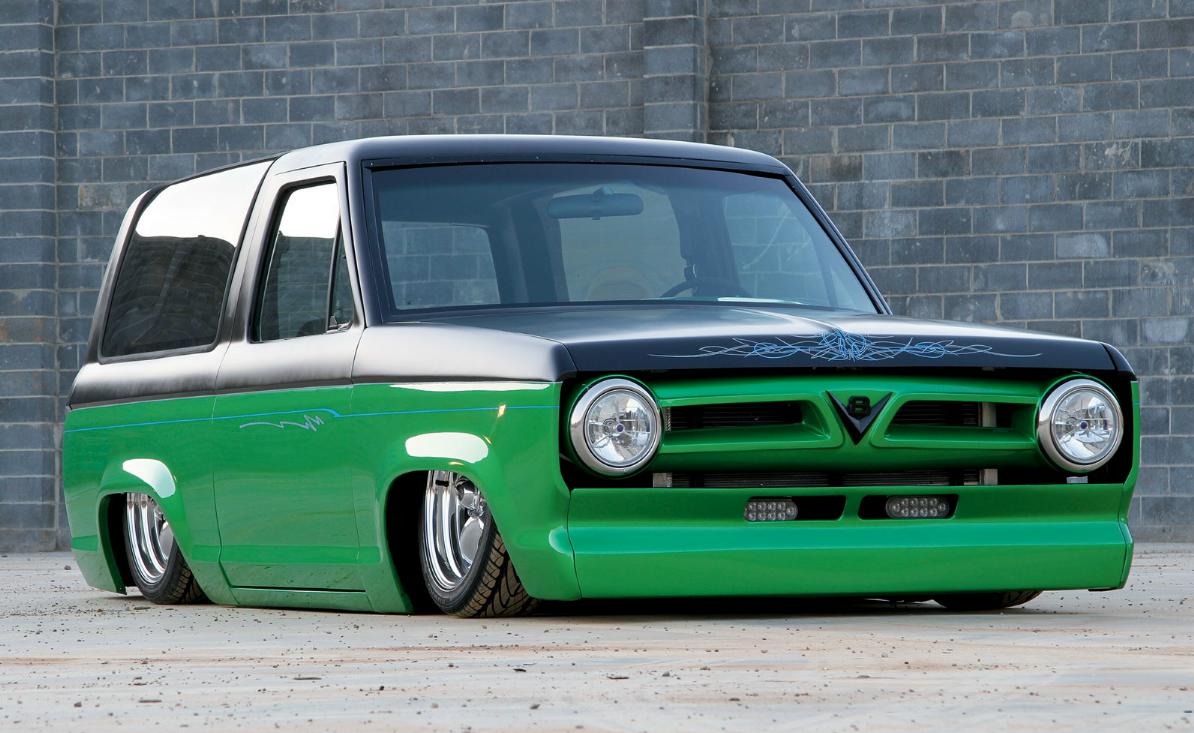 It's so cool to find a nice Bronco II. Especially since the most of the ones you find lately are either off-road trail rigs or some run down beater. It's very rare to find a quality Bronco II at a car show, but with the modern day enthusiast, anything is possible.
I spotted this Bronco II at the Dropt N Destroyed show in Tallmadge Ohio in October 2010. It's one of those vehicles you really have to see in person to enjoy.
The Bronco II is owned by William Boden from La Salle, MI.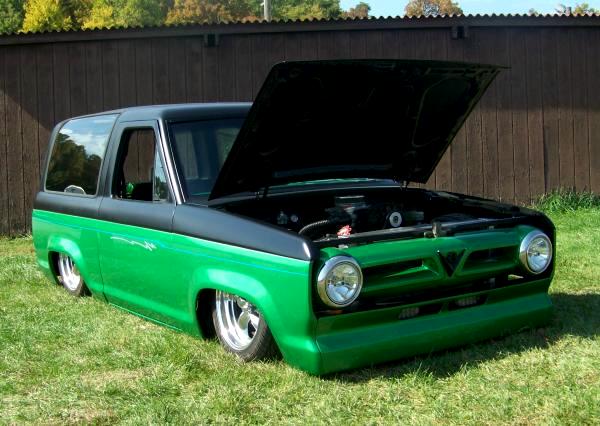 Here's some details on this Bronco II:
1953 Ford F-100 Grille sectioned to fit

Shaved mirrors, taillights, gas door, front bumper, front and side marker lights, cowl, drip rails, door handles, and wipers

Hand made roll pan

LED Taillights molded in to the rear hatch

Electric Metallic Lime Green & Satin Black 2-tone paint

Hand painted stripes on the exterior and interior

1962 Ford Galaxy dash sectioned to fit 

239 / 8BA flathead Ford V8

Ford AOD Automatic Transmission

Suspension (front): S-10 front clip, Air Lift Dominator 'bags

Suspension (rear): Solid axle with six-link, Air Lift 2B7 'bags

17×7 American TorqThrusts Wheels

205/45ZR17 Kumho tires