Michael Cox from the Bronco Factory is known for airing out his Chevy LS powered full size Ford Bronco, and decided to turn his attention towards this 1988 Ford Bronco II. The bronco shares the same style of suspension as it's bigger brother, is basically the same size as the early Ford Bronco, but is generally overlooked as being a serious off-roader or pre-runner. That's not to say there isn't some amazing Ford Bronco II's out there built for off-road, they just don't get the recognition they deserve.
Michael stretched the Bronco II wheelbase from 94-inches to 98-inches, and then swapped out the Dana 28 TTB front axle for a Dana 35 TTB axle found under the Ford Ranger and Explorer. The axle beams were modified to be 4-inches wider on each side with King Coil-overs resulting in 17-inches of wheel travel.
The rear 7.5-inch axle was replaced with a Ford 8.8-inch axle and is suspended by a custom set of Deaver leaf springs, and a King bypass shocks still making 17″ of wheel travel.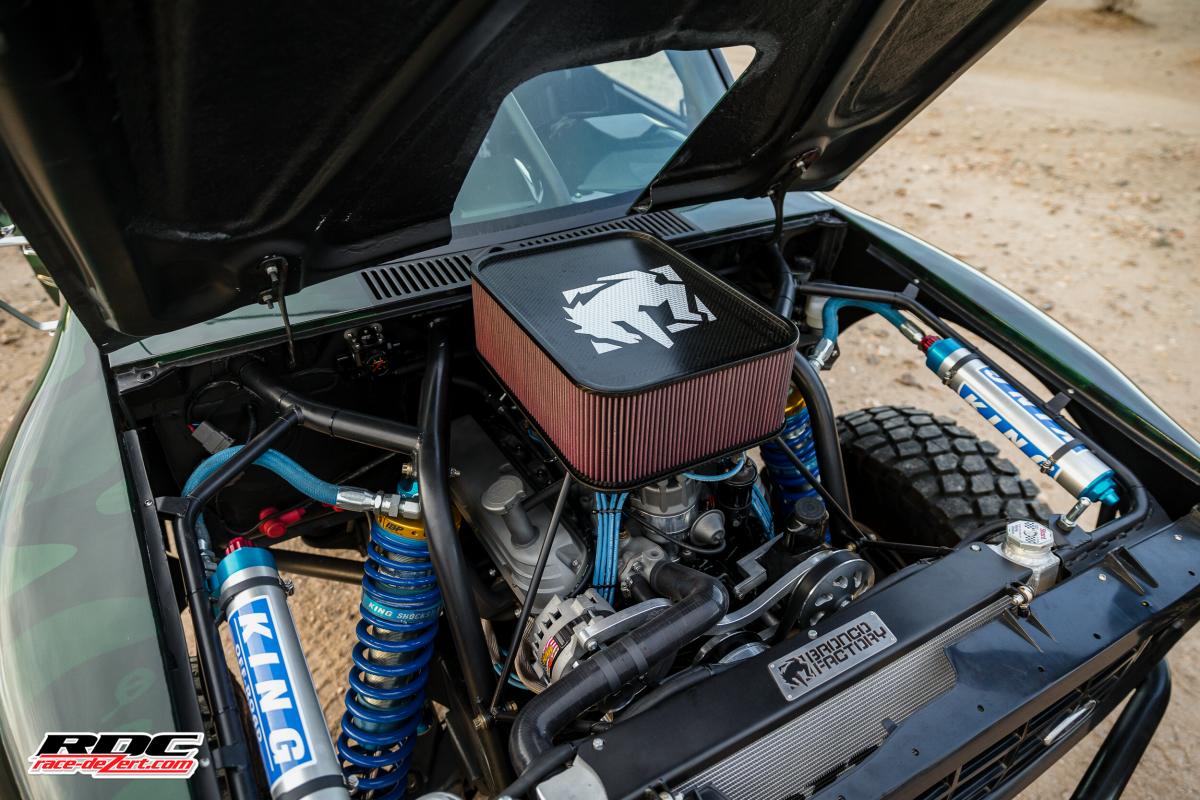 The stock 2.9L V6 was replaced with a Ford 3.2 CID V8 that's fed by a carburetor and that huge K&N Carbon Fiber air filter sticking out of the hood.
A manual transmission sends to 302's power to the axles which house 5.13 gears to help turn those 37-inch BFGoodrich tires.
A full roll cage and PRP seats and harnesses keep Michael safe if he decides to launch this Bronco like he does the full size.
The Bronco II has an almost cartoonish look, and that is sort of the point. Over the top, loud and fun with the massive flares and tires. Michael, Vince, and the rest of the Bronco Factory team absolutely nailed it.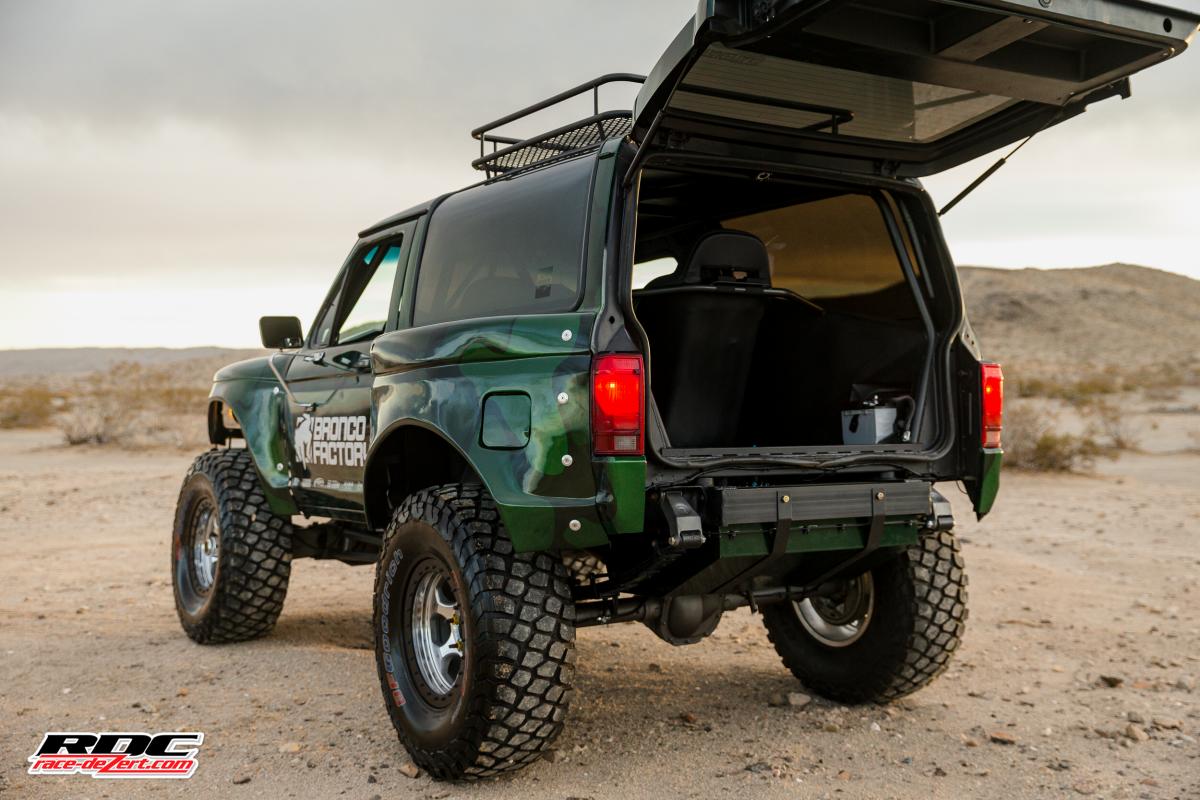 Resource:
Specifications:
Chassis: 1988 Ford Bronco II
Engine: Ford 308 5 Speed Manual transmission
Exhaust: Custom Bronco Factory Exhaust
Tire: 37x 12.50x 17 BFG Baja TA
Wheels: KMC Robby Gordon Beadlocks
Front suspension: Dana 35 TTB 4-inch over 17-inch Wheel Travel 5.13 gears
Rear Suspension: Custom Deaver Leaf Springs 17-inch Wheel Travel Ford 8.8 Axle 5.13 gears
Shocks: King Off-road Racing Internal Bypass 2.5 Shocks
More Photos:
Click the photos to enlarge.