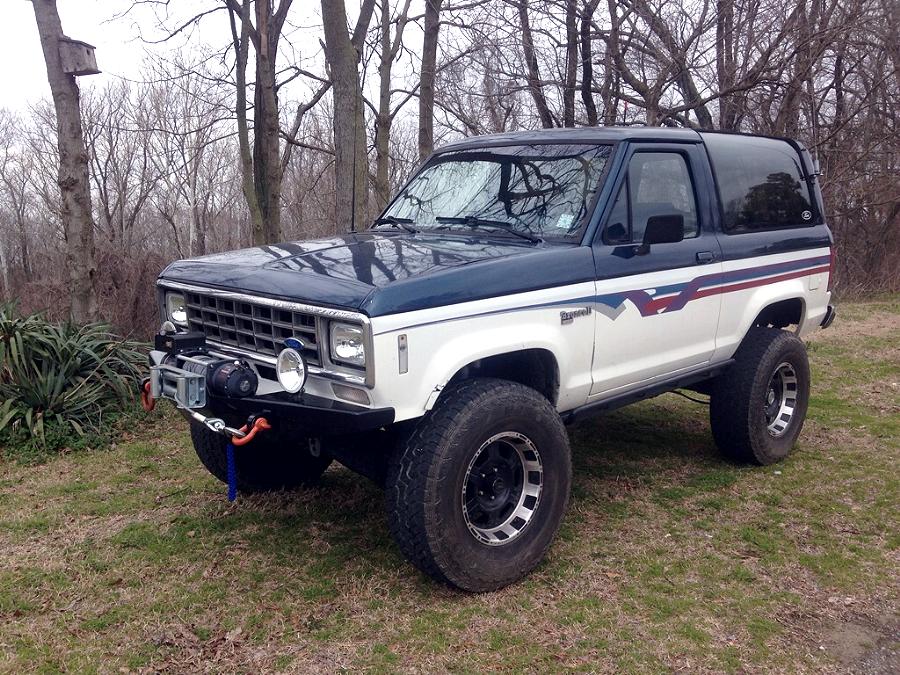 This 1988 Bronco II belongs to Ben Hodges (AKA 4.0B2), and has been in his family for a long time.
According to Ben:
My love for the Bronco II started when my dad had an '86 when I was young, but it burnt due to an electrical fire. He replaced it with this '88. When he bought a Ford F-150 he sold it to my uncle. When I was 13 or 14, we bought it back for me. Paid $500 for it. The trans was messed up. It had a custom paint job then, but all stock with the 2.9L and all. First lift was a homemade 2 inch body lift. When I could afford the RC (Rough Country) I took the body lift out. Any pics with the EX's (Explorer) bullet hole rims are the stage one of my personal build with the body lift and others.. "
It was great getting his dad's Bronco II back. As a young guy, it was probably nice getting a vehicle that had a custom paint job. But Ben wasn't content to just drive the Bronco the way it was. Over time, the Bronco II received a 4.0L V6, and a lift that included a home built transmission crossmember/radius arm mount, and extended radius arms. Taller F-250 shock mounts and longer Bilstein shocks allow for more wheel travel. A Superlift Superrunner steering kit helps keep it running straight down the road. A Ford 8.8-inch rear axle and Dana 35 front axle are both loaded with Aussie lockers, and 4.56 gears. They transmit the power to the ground thanks to a set of Dynapro 285/75/16 (33″ x 11″ x 16″) tires. The Bronco II has a Smittybilt 8,000lb winch mounted to a custom built bumper, just in case the Bronco II should get stuck.
The Bronco II has several more modifications that are listed further below.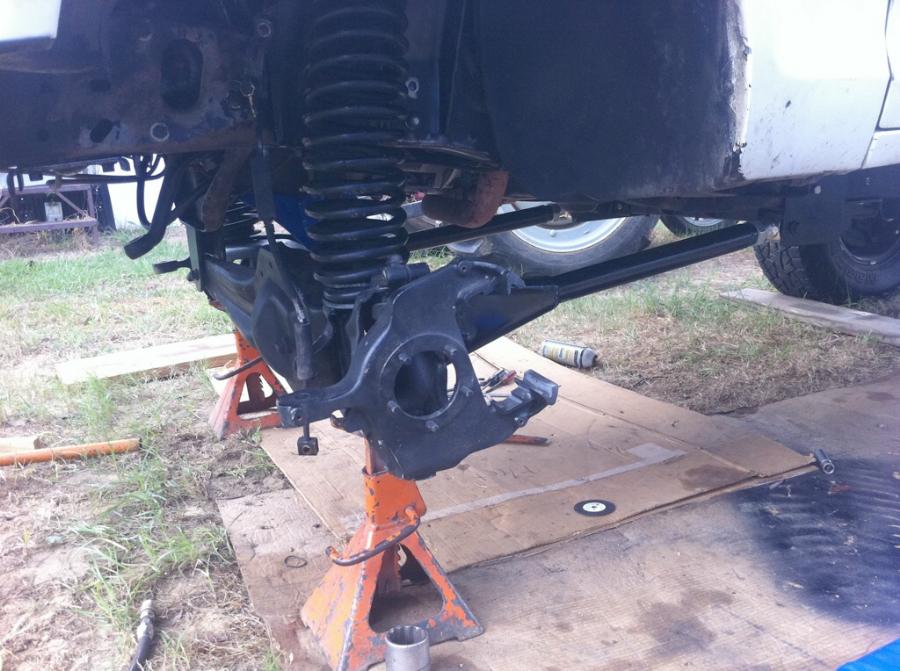 A Dana 35 with longer radius arms mounted to a custom transmission/radius arm mount
Harbor Freight ATV cargo basket mounted on a homemade wooden amp/subwoofer box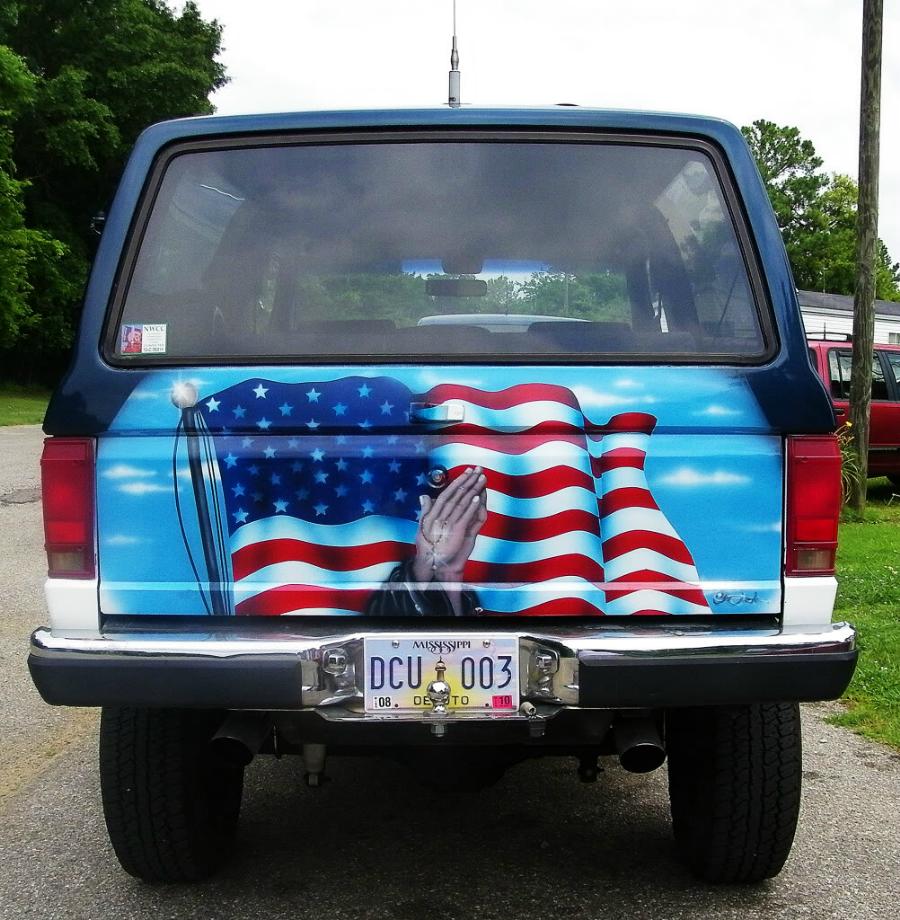 Gotta love the mural 😉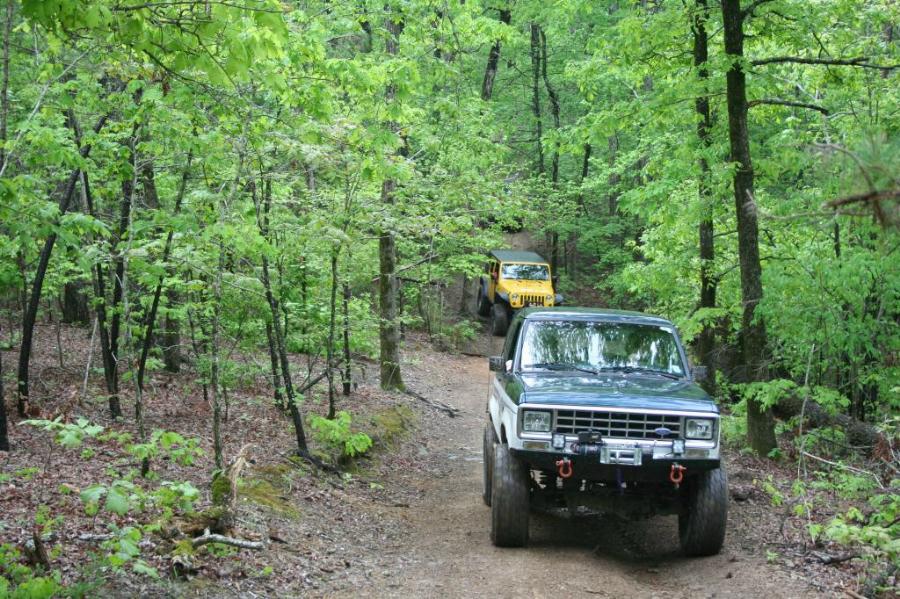 Yes, he actually wheels it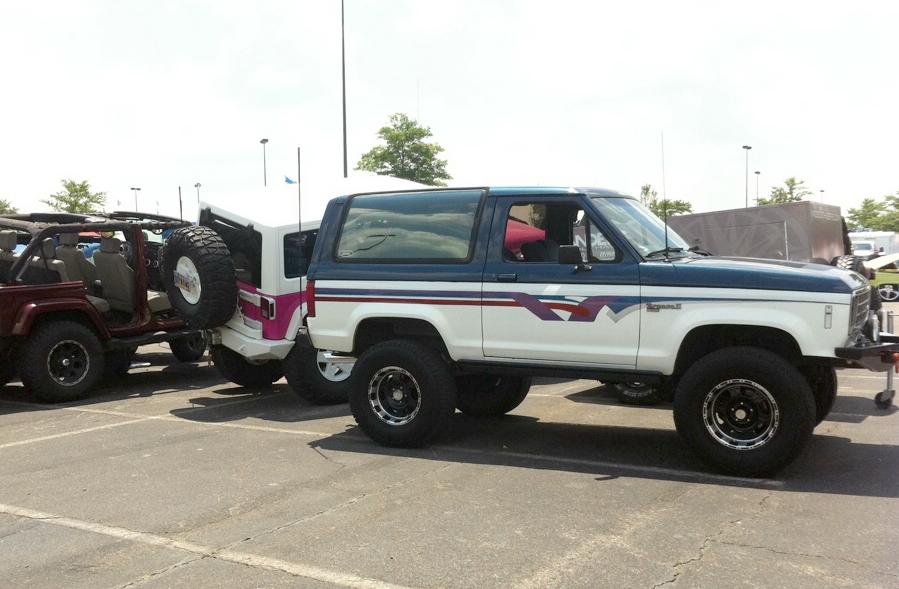 Scroll down for more photos…..
Specifications:
1988 Bronco II XLT
4.0
A4LD
BW1354 (manual coming soon)
8.8: 4.56, Aussie, RuffStuff Cover, disc brake swap
D35: 4.56, Aussie, C-Clip Elim, Manual Hubs
Suspension/Steering/Tires:
Custom Long Arms with Flex Joints
F250 Shock Towers with Bilstein 5150 Shocks
3.5″ Early Bronco Coils
Jeep JKS Quick Disconnects
Superrunner Steering
VMS Drop Bracket on one side, Custom Bracket on the other
Rear is 2″ Blocks and one extra leaf
Dynapro 285/75r16's
Procomp 8089's 16×8″
Bumpers/Armor/Recovery:
Custom Front Bumper
Smitty 8k winch
Custom Sliders
Custom Receiver Hitch with D-ring Hitch
Lighting:
LMC non-sealed Headlights
55watt HID hi/low Kit, 5000k
Lifetime Flood LEDs on the Bumper
SSR-10, 10″ spot/flood combo on fair roller
VisionX LED Rock Light Kit
40″ LED Strip Light for Dome Light
Audio:
Pioneer MVH-3200BT Headunit
Memphis PR 5×7's and 3.5″ Mids
Streetedge Tweeters for Highs
Kicker CVR 10″ in Custom "stealth" box
Alpine MRV-F450 5 Channel Amp
Other:
Yaesu FT-2500 2 meter ham radio with 5/8's wave antenna
Cobra 75 CB with 4′ Firestick
Photos:
Click the photos to enlarge – click the arrows to load more.