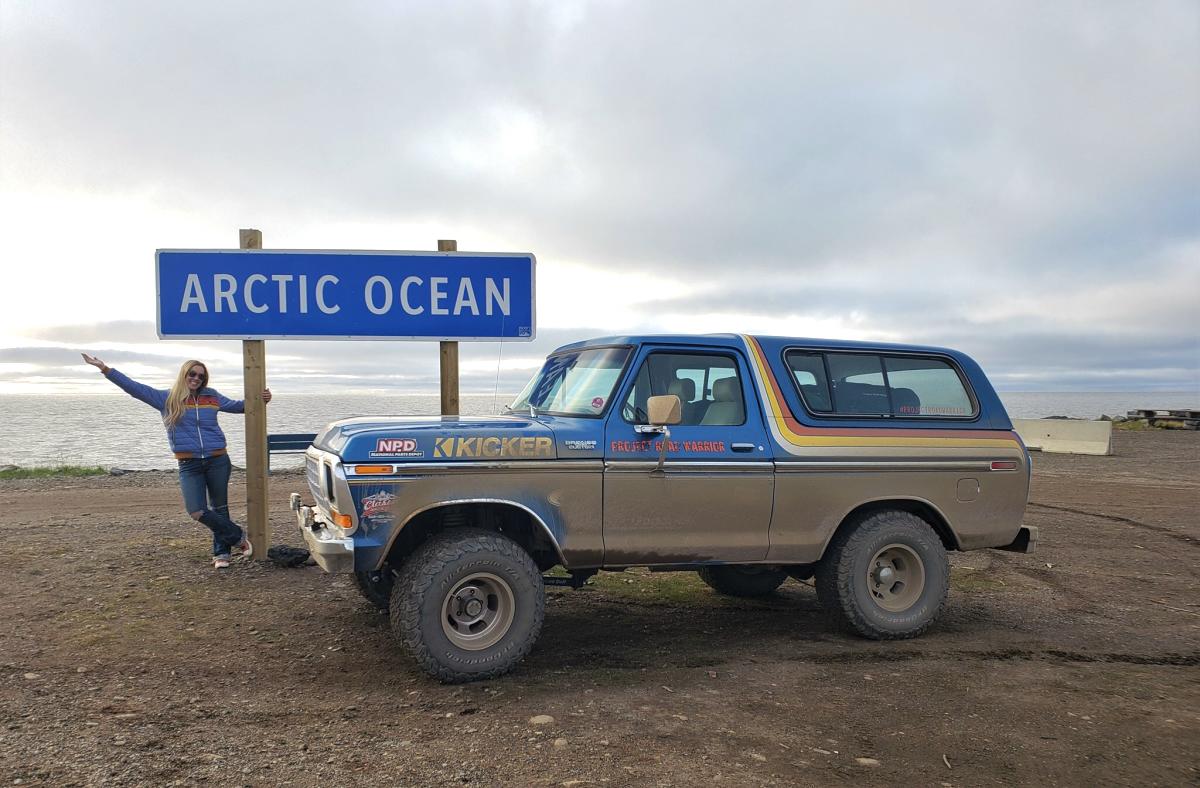 When Courtney Barber set out to roadtrip from her home state of South Carolina to Tuktoyaktuk, Canada and the Arctic Ocean, she decided to park her 1965 Ford Mustang pony car for a larger horse. Her new steed would be a 1978 Ford Bronco that she bought with a 6-inch lift, leaky transmission, and a loose steering setup that made the old Bronco scary to drive.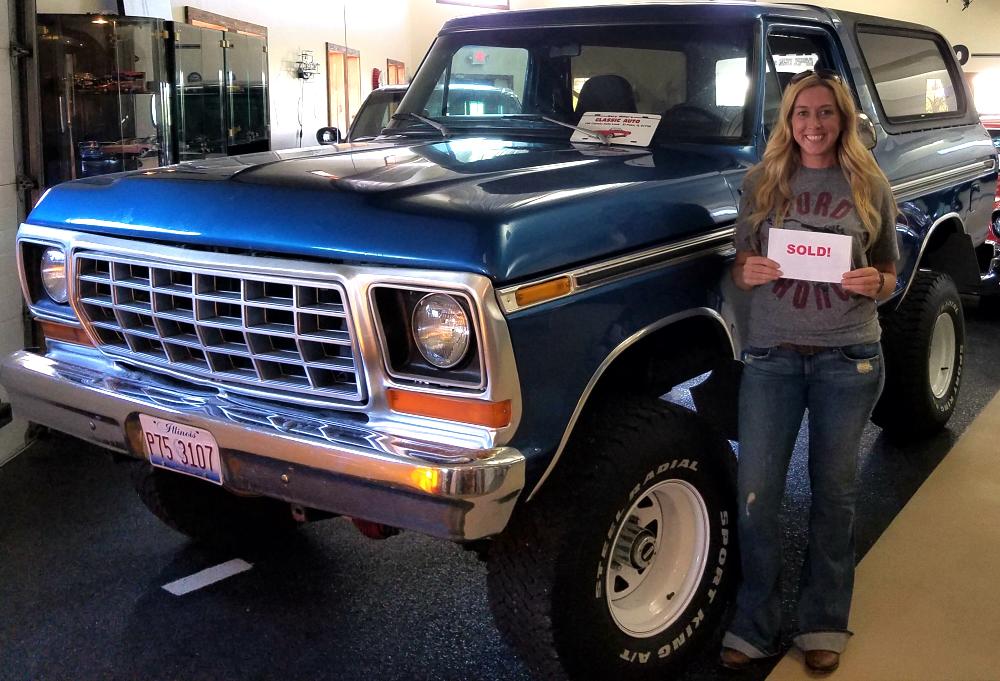 Although the body was in good shape, the old Bronco was going to need a lot of work for the adventures that awaited it.
The boat anchor Ford 400M, C6 transmission, and NP203 transfer case were ditched to make way for a new 425hp Ford 351W based 408 stroker crate motor fed by a Holley Sniper EFI. The motor is backed by Gearstar's Level III Ford AOD transmission with an adapter for the attached NP205 transfer case. An Eddie Motorsports S-Drive Serpentine System allowed for the addition of a Hurricane A/C, heating, and defrost system by Old Air Products. The engine is monitored by Yellow Autocross Gauges from Classic Instruments, and the truck keeps its cool thanks to a Griffin radiator and dual electric fans.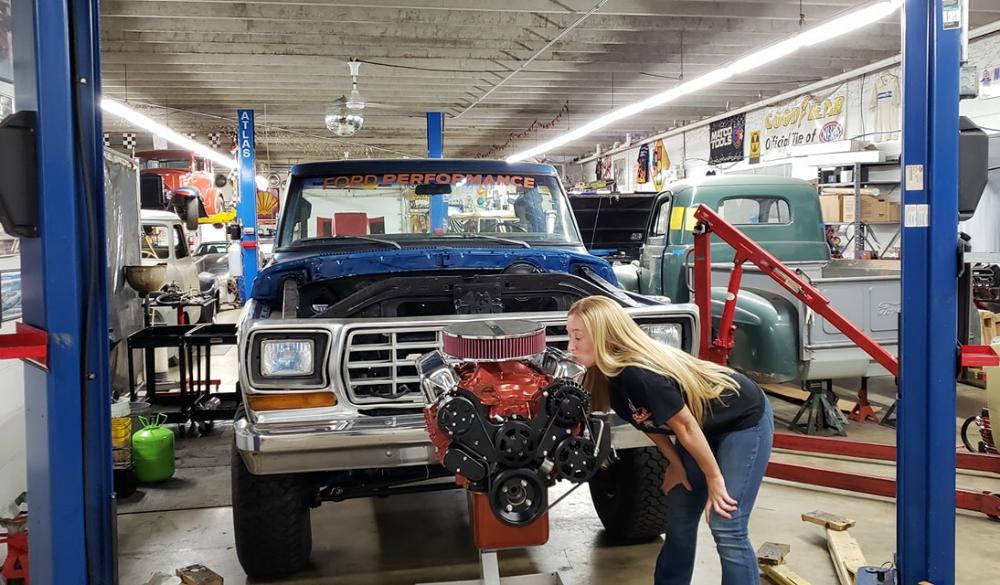 Even after replacing every bushing known to man and bringing the Bronco back to stock height, it was still scary to drive. Michael Duff at James Duff Enterprises recognized right away that the issue was caster related, and their T-Rex Radius Arms with built in caster fixed the issue.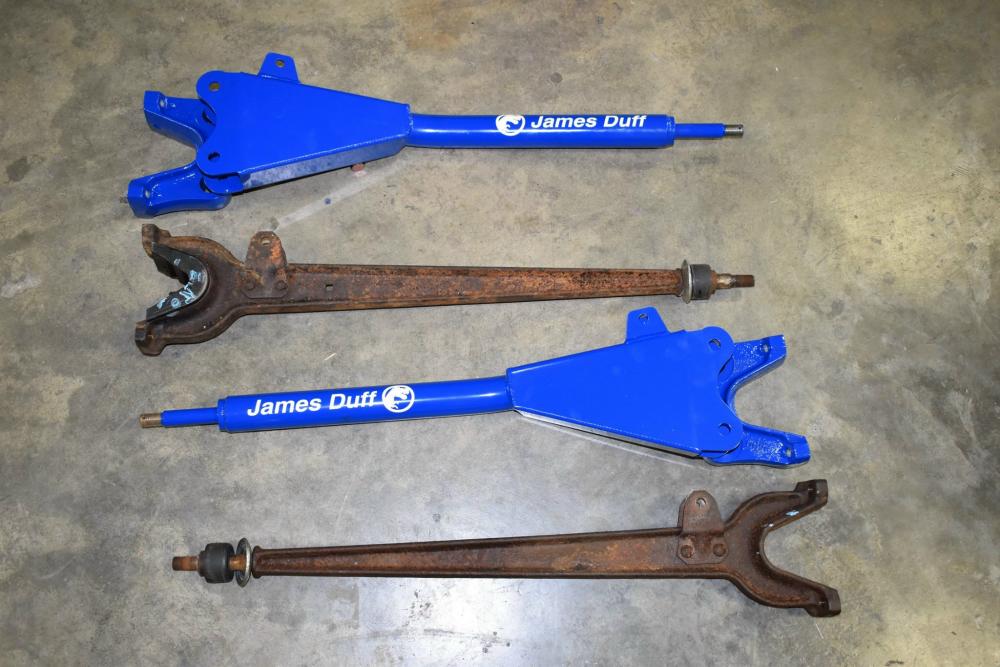 The Ford Bronco received Yukon 4.56 gears, a 31-spline Duragrip positraction differential, and Yukon locking manual hubs. It now rides on 15×10 US Mags with 33-inch Grabber A/T X tires.
With the drivetrain and suspension taken care of, the Bronco received an American Autowire's classic update and tailgate harness along with a pair of Optima Yellow Top batteries. The radio slot was modified to fit a Kicker Performance Audio's KMC10 Media Center which offers AM/FM radio, Bluetooth, and a USB hook up.
An Ididit stock replacement black tilt steering column was used along with a Grant Challenger 4 spoke wood wheel. Procar Elite Lumbar Support Series seats were used to make adventures in the Bronco more comfortable. The seats bolted right in and Courtney was even able to keep the brackets that allow the passenger seat to release forward. Procar also made a pattern from the original back seat cover to match.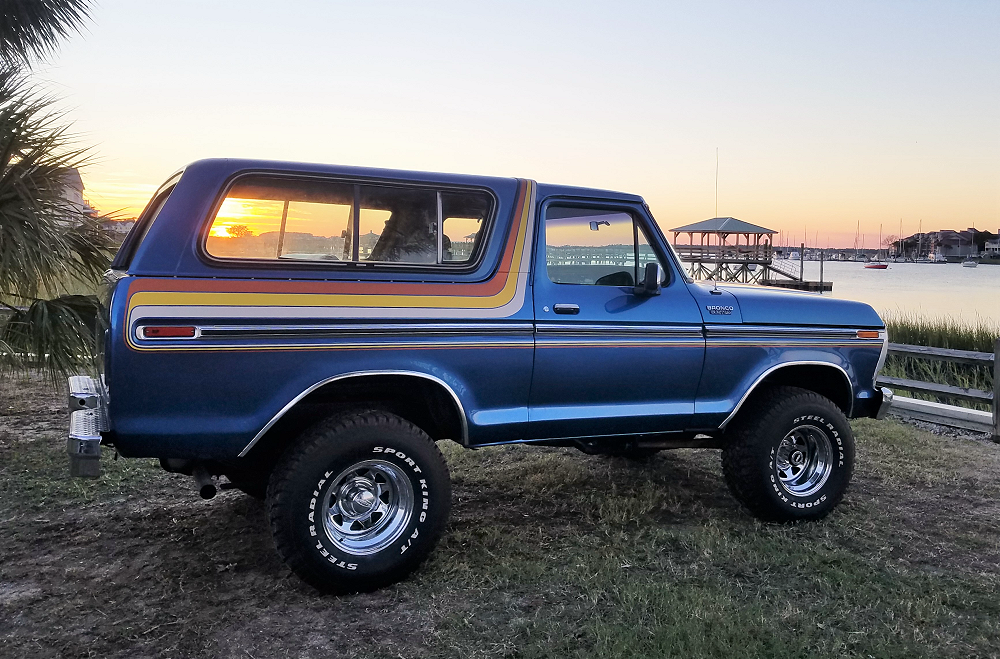 On the outside, the Bronco received vintage Freewheelin' stripes to lend to it's 1970's retro look, along with a new bumper and KC Off Road long range lights.
So What About The Arctic Trip?
Courtney completed her journey in July 2019, but that's a long trip that's better READ HERE.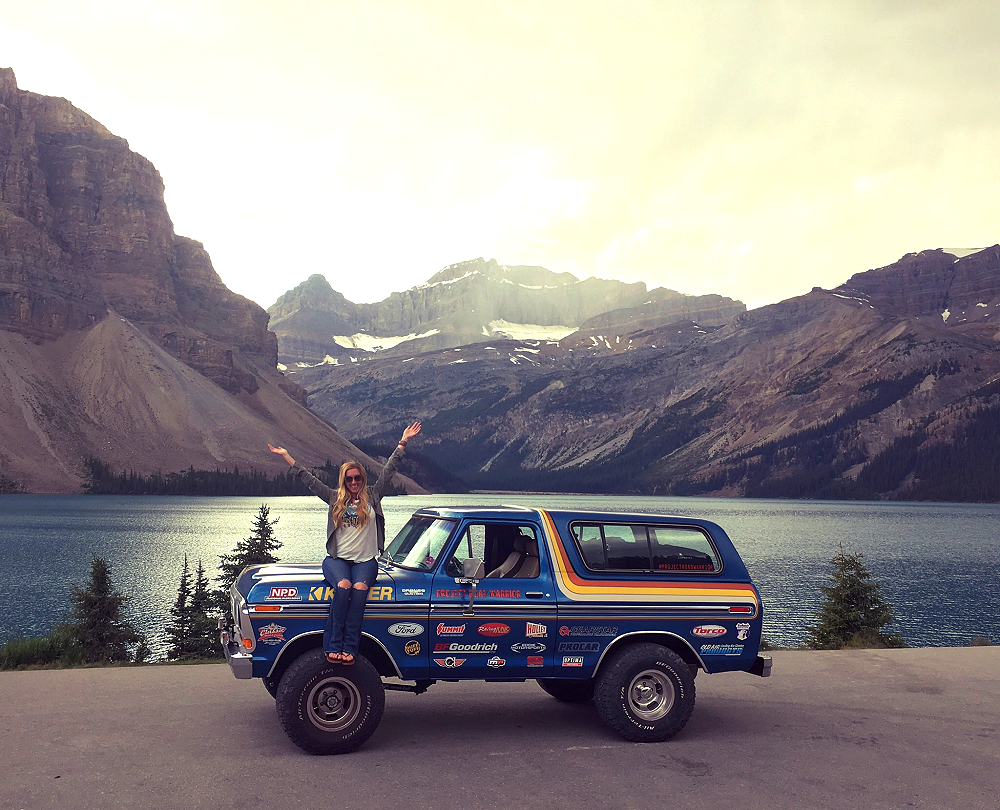 More Photos:
Click the images to enlarge.
Links: