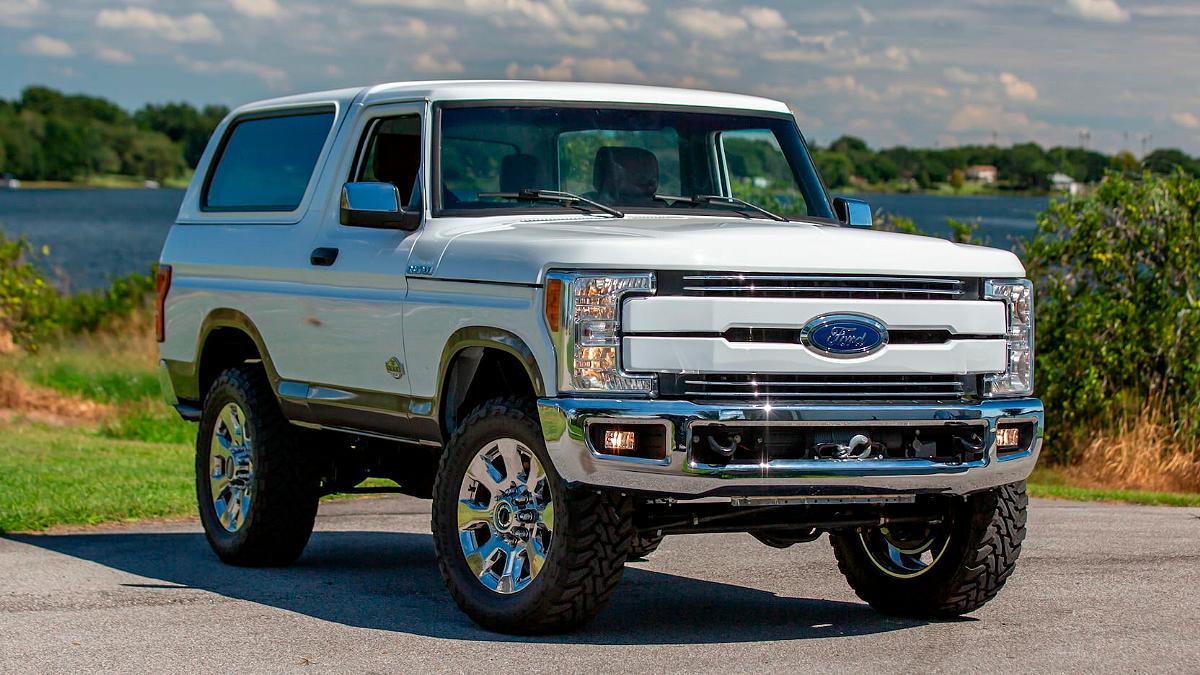 When the new Bronco and Bronco Sport was released, people started referring to the Bronco as the 'fullsize' Bronco. It's actually more of a midsize vehicle that shares a platform with the Ford Ranger. What if Ford actually offered a true fullsize Bronco. What would that look like. What would it look like if you built a modern version of an old fullsize Ford Bronco?
The crew over at Vintage Iron & Restoration did just that. They took a 1978 Ford Bronco and customized it with parts from a new F-250 King Ranch Super Duty pickup.
This custom Ford Bronco will be auctioned at the Mecum auction in January 2022.
While the listing is sadly light on specifics, we dug through the company's Facebook page and they revealed the grille, bumpers, lighting units, and wheels were sourced from a modern F-250. The hood and fenders come from the Bronco, while a "ton of hand fabrication" was required to successfully blend the two vehicles into one cohesive design.
Despite the old meets new exterior styling, the cabin is straight-up F-250. However, it's not too shabby as it features King Ranch leather seats with power adjustment up front.
Power comes from a Gen 3 5.0-liter V8 crate engine, which was requested by the original owner. It presumably develops 460 hp (343 kW / 466 PS) and 420 lb-ft (569 Nm) of torque, when running on premium fuel.
Regardless of the numbers, the engine is connected to a six-speed automatic transmission and the SUV features a transfer case that was sourced from an F-150 Raptor. Additional details are limited, but the listing says the model has front and rear lockers, four-wheel disc brakes, and a custom suspension.
There's no auction estimate, but the build took two years to complete and was obviously rather labor-intensive.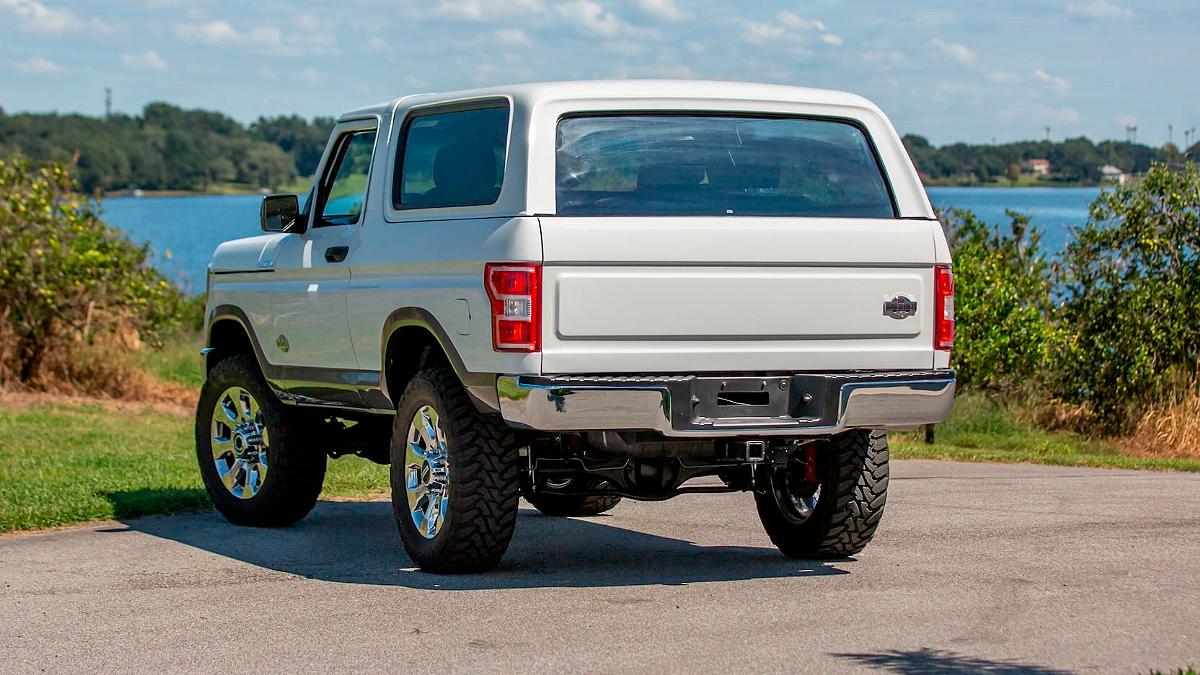 Links:
facebook.com/vintageironandrestoration
More Photos:
Click the photos to enlarge.