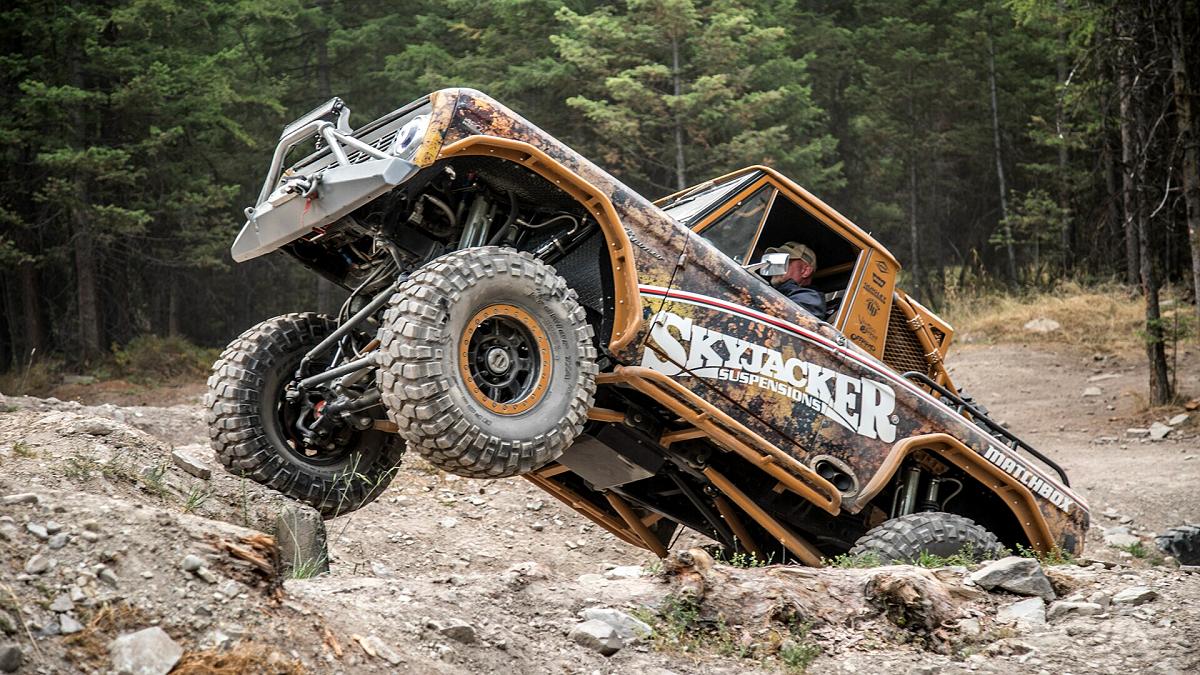 Wrenching on your ride can be a very rewarding experience, but it can also get you to a point where it becomes too nice to use.
This happened to Lonnie McCurry "Jr" as he previously built a Jeep JK that he didn't want to scratch. Since going off the beaten path is in his blood, this was an uneasy feeling and the need to explore the bayous of Louisiana was just too great to ignore.
His passion comes from his father, who created the Skyjacker company back in 1974. It all began when his father realized there was a demand for lifting first-gen Ford Broncos.
After calling Ford, he was able to get ahold of the engineers responsible for creating the original suspension systems. By asking numerous questions, Jr's dad had enough inside info to create his own 5" lift kits with the first aftermarket pitman arm for these trucks.
After 40-years of business, Jr's father decided to build a '74 Bronco to celebrate the humble beginnings of his company.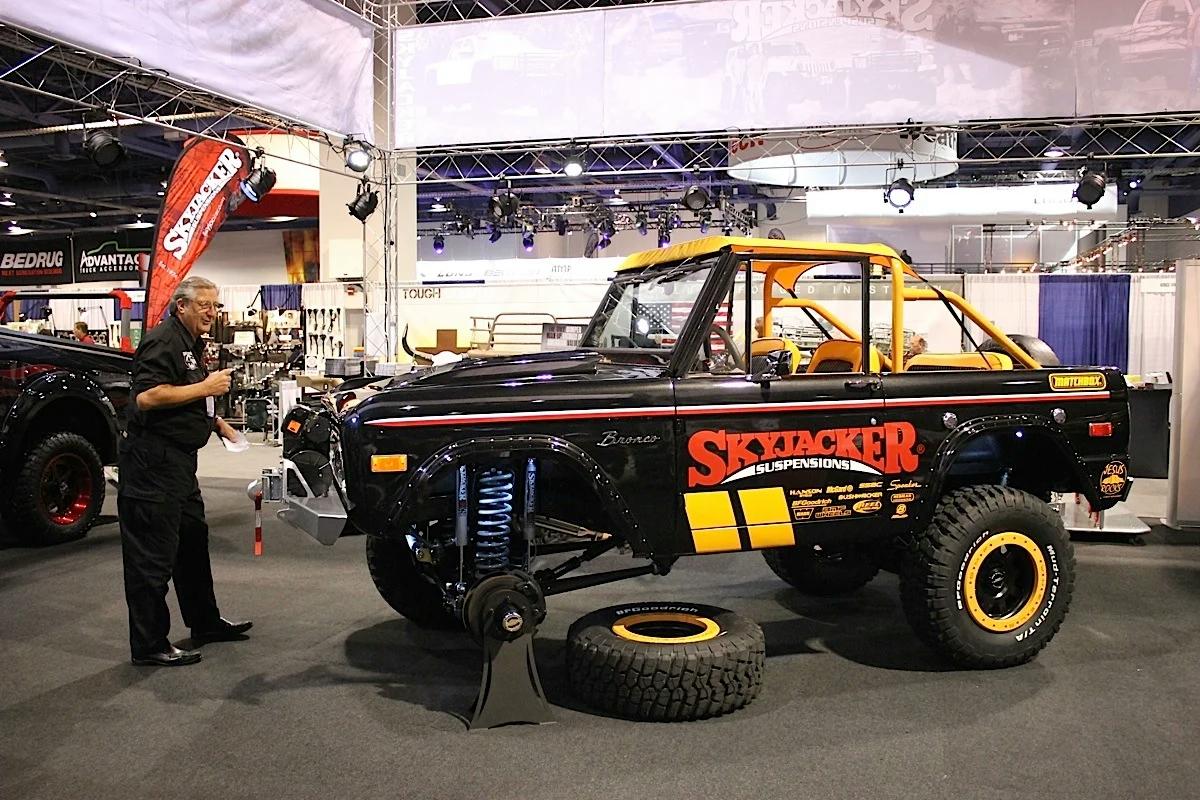 By that time, the company expanded and had a partnership with Mattel toy company, which authorized the use of the Skyjacker logo on toy cars. After the '74 Bronco was completed and shown at the SEMA Show, it was miniaturized for the Matchbox line of toy cars.
In 2016, Jr was named president of Skyjacker and decided to work on a "beater" '66 Bronco that could see rough terrain without hesitation. Things started escalating quickly as his father donated a Windsor 351 that was bored to 427ci.
As if that wasn't enough to kick-start this project, Matchbox was looking to renew their contract and needed a new vehicle to miniaturize. As you can imagine, this was more than enough motivation to get the project rolling.
Given the goal to create a real off-road beast, the frame was stretched 8-inches while short-course legend Curt LeDuc was called in to create a custom suspension that pushes the front Dynatrac Dana 60 axle forward 3-inches and the matching rear axle back 3-inches as well. A roll cage was fabricated, which holds the larger CBR Performance radiator and spare tire.
There were a few donor vehicles left behind from the build of the '74, and they were used to help supply parts for this '66 Bronco. With the body together, the wheel openings were moved outward to fit the new locations of the custom 17-inch Raceline beadlock wheels with 39-inch BF Goodrich Krawler tires. Finishing it off is a wrap that can be easily fixed if scratched.
This goes to show how customizers can easily transform their project ride further than planned. Though this Bronco is a wild build, its footprint makes it purposeful and it has been proven by use. The best part of the whole story is that Matchbox approved the Bronco and it will soon be hitting shelves as a scaled-down collectible toy car. So be on the lookout for your chance to own a miniature version of this bad Bronco!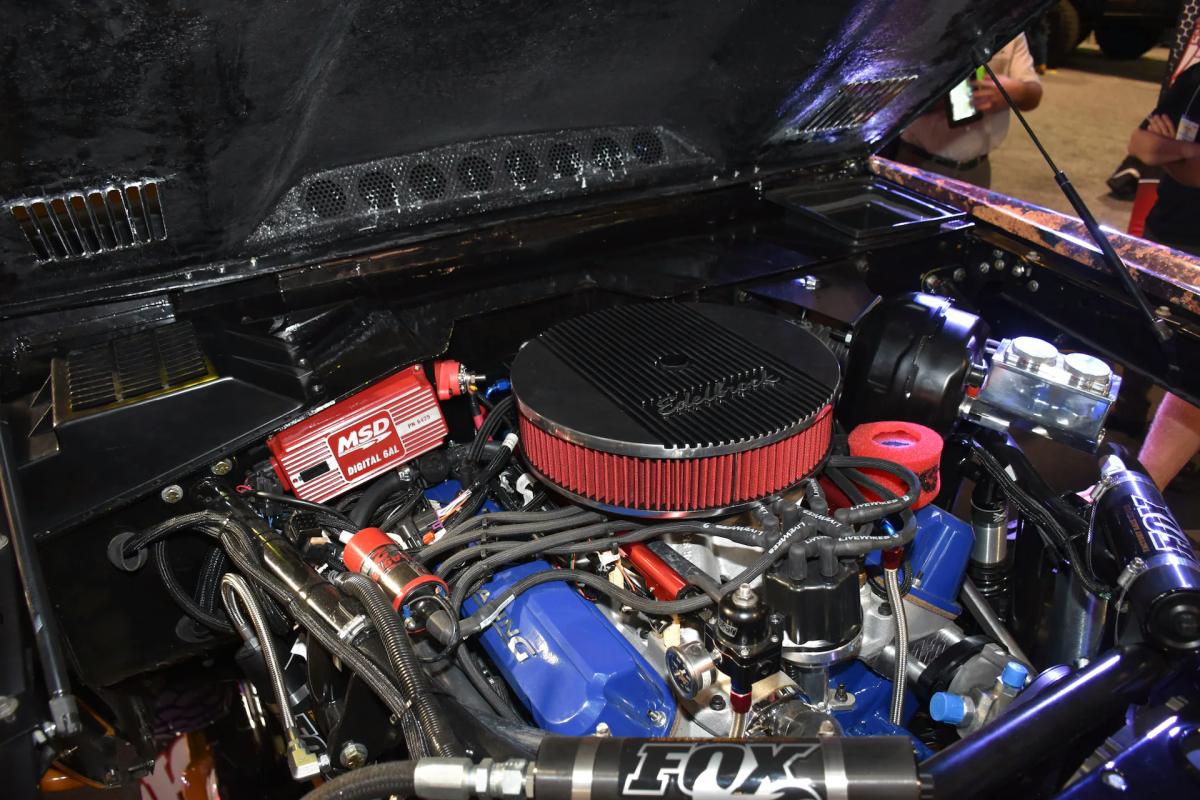 For now know it's a 1966 Bronco that was stretched. The frame was lengthened 8-inches in the center, the front axle was pushed 3-inches forward, and the rear pushed an additional 3-inches back for a total wheelbase of 106 inches. The engine is a 351 Windsor stroked to 427 cubes and the dyno numbers are impressive with a potent 656 horsepower and 650 lb/ft torque at 4,500rpm. Axles are from Dynatrac, and shocks are Skyjacker LeDuc Series coilovers. The suspension is a four-link with a track bar up front and a triangulated four-link rear built to go fast and work on the trail.
Links / Resources:
Skyjacker.com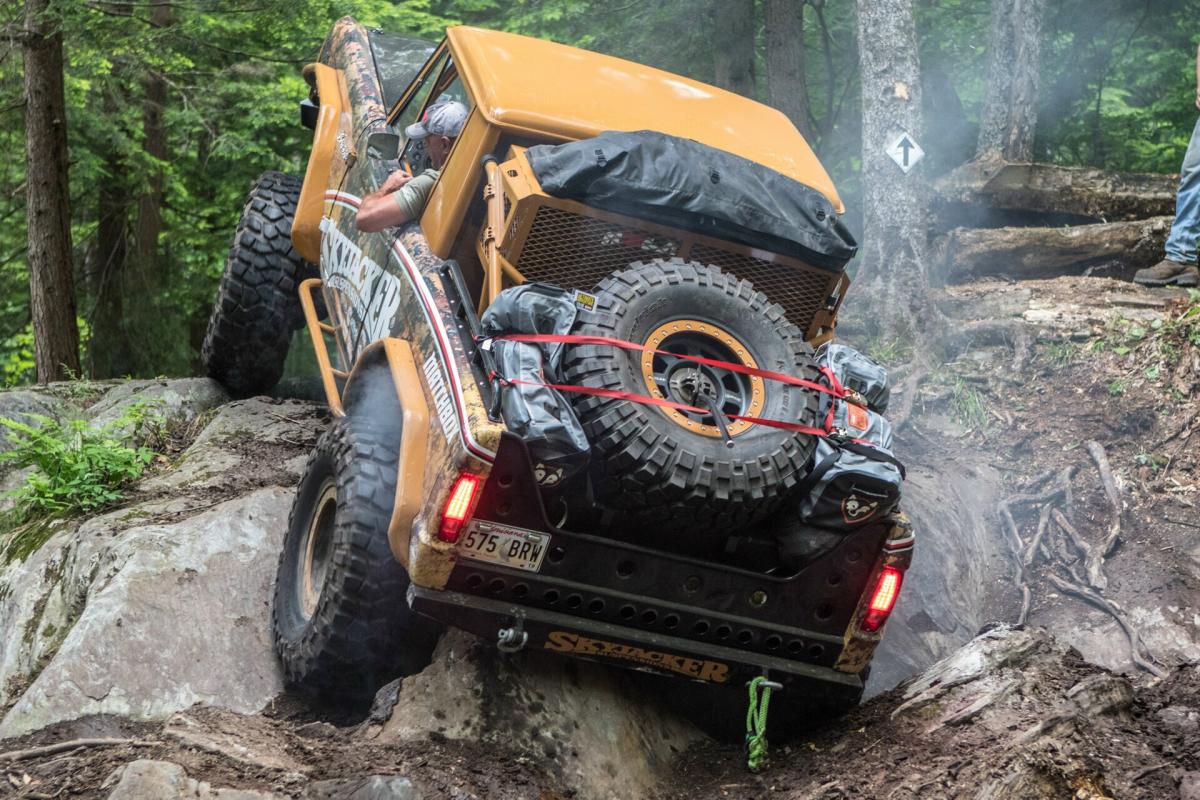 Get Your Own Matchbox Skyjacker Bronco:
Skyjacker Ford Bronco Specifications:
Vehicle:
Wheels & Tires
Custom 17" Raceline beadlocks w/ McGard lug nuts
39×13.50R17 BFGoodrich Krawler tires
Suspension
Skyjacker 6" 4-link system
Skyjacker LeDuc series JK coil-overs featuring Fox 3" Bypass shocks
PSC front steering assist
Dynatrac Dana 60 front & rear axles
RCV Front CV axles
Baer brakes remaster system
Goodridge brake lines
California Pre-Fun rear sway bar
Custom roll cage
TrailGear roll bar disconnects
Performance
AMS Racing built 351 Windsor engine bored to 427ci
657 hp / 650tq
Atlas 3:8 transfer case
JE Reel driveshafts
Monster Transmission 4R70W w/ US Shift programmer
CBR Performance radiator & dual cooling fans
FuelSafe fuel cell
MSD ignition
Painless Performance wiring harness
Optima Yellow-Top batteries
K&N air filter
Edelbrock breather
F.A.S.T. fuel injection system
Rare Parts heavy duty drag link & tie rod
Hedman Performance Group oil filter relocation kit
Sanderson Street Rod headers
Borla exhaust
Exterior/Armor
Wheel openings moved 3"
Custom fender flares
Hanson front bumper
Recovery
ARB air compressor
Fab School spare tire mount
Warn Winch
Mastercraft tool bags
Lighting
HID headlights
Rigid light bar
Interior
Mastercraft seats, belt and harness
Auto Meter gauges
Rugged radios
Dynamat sound deadener
Lizard Skin insulation
SPOD switches
Bedrug headliner
Magellan GPS/navigation
Video:
More Photos:
Click the photos to enlarge.