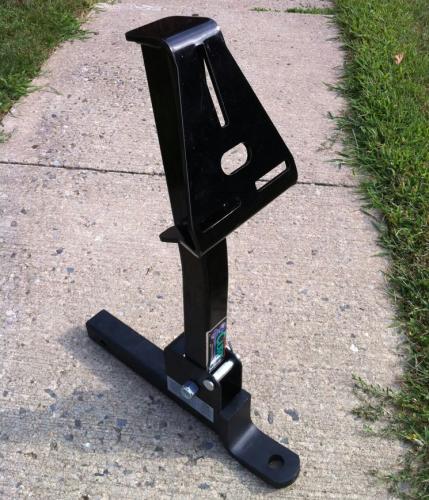 Don't have a tire carrier on the back of your Bronco II (or other SUV)?
Want to build one but don't have welding skills or access to a welder?
Here's some useful information to show you how to build one from parts you can readily buy.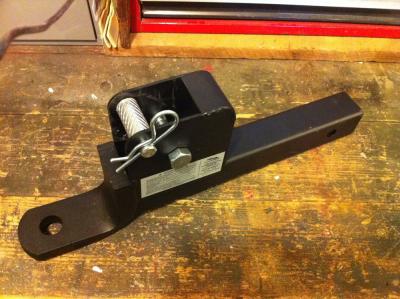 Hitch Haul Folding Receiver Bar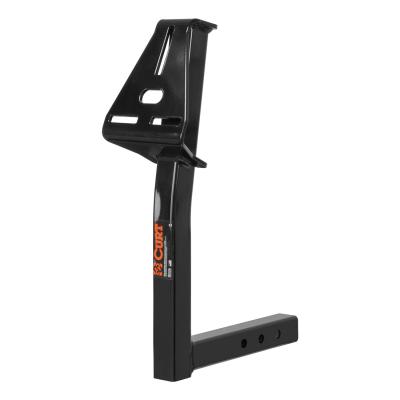 Curt Manufacturing 31006 Spare Tire Mount
(3) Carriage bolts, nuts, washers, and lock washers to retain your spare tire to the carrier.
The tire carrier you're going to build is made up from a Curt Manufacturing Spare Tire carrier, and folding receiver bar. 
You'll need a receiver hitch on the back of your vehicle. If you don't have one, you'll need to buy one. You can buy a complete bolt on hitch: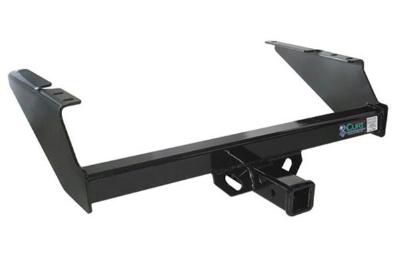 Or add one on to a step bumper: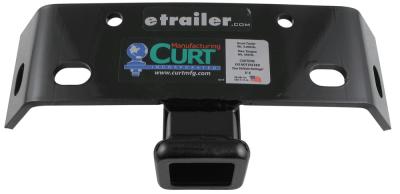 The folding receiver bar is shown below with a receiver mount hitch haul tire carrier attached to it.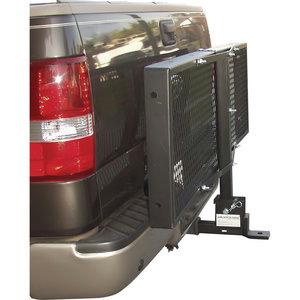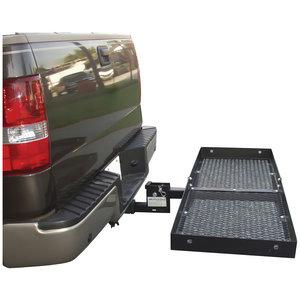 You're going to modify the tire carrier by cutting the receiver bar off if it.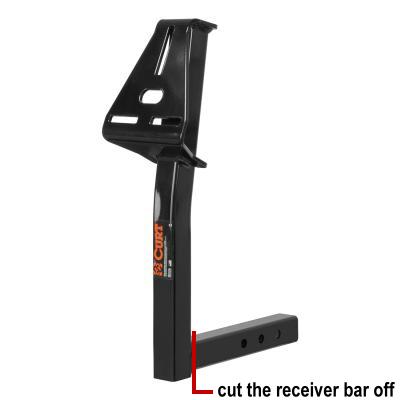 Once you cut the receiver bar off, you'll need to drill a 1/2-inch hole up 2-inches from the bottom.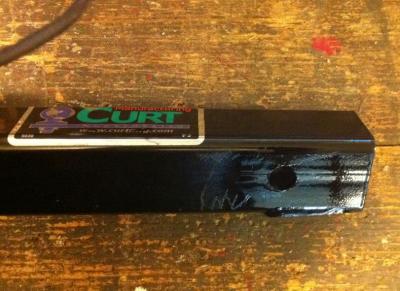 Once this is done, you can bolt the tire carrier in to the folding receiver.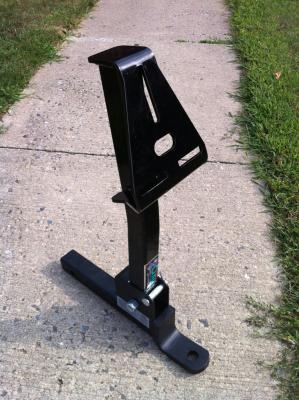 Once the receiver is mounted to the vehicle, you'll need your (3) carriage bolts and hardware to bolt your spare tire on to the mount. You may want to cut off the section where a hitch ball mounts if your tire hits it and keeps your rear hatch from opening all the way.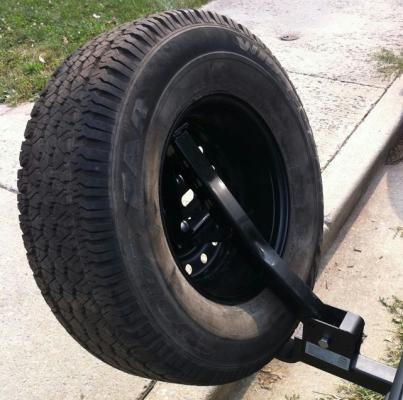 Hitch Haul Folding Receiver Bar
Hitch Haul Folding Receiver Bar – Home Depot
Curt Manufacturing 31006 Spare Tire Mount
Curt Manufacturing 31006 Spare Tire Mount – Amazon
Curt Manufacturing 31006 Spare Tire Mount – Walmart
Curt Manufacturing 31006 Spare Tire Mount – Summit Racing