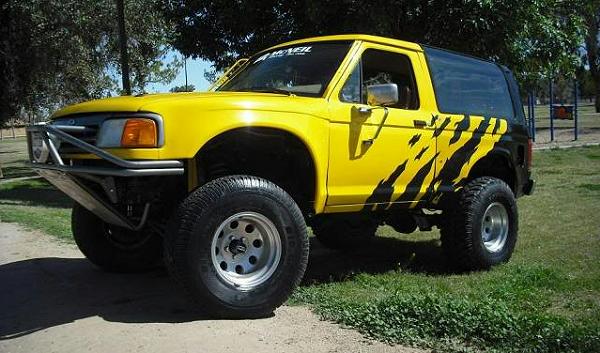 (Fiberglass conversion kit and quarter panels from McNeil Racing)
Looking for fiberglass panels for your Ford Bronco II?
Fiberglass panels can not only improve the look of your Bronco II, but they can:
Allow you the proper clearance for larger tires
Lighten the weight of your Bronco II
Give your Bronco II a newer, or unique style
Here are some suppliers of fiberglass panels for your Bronco II:

McNeil Racing (Perry's Fab & Fiber)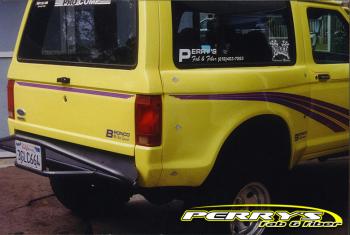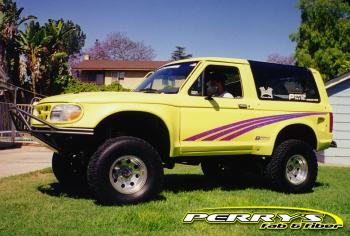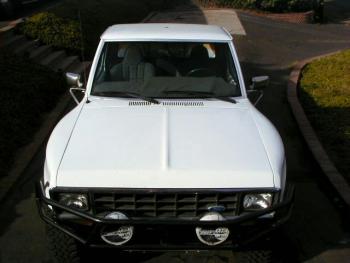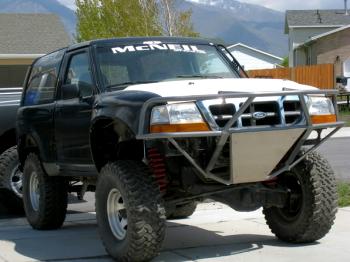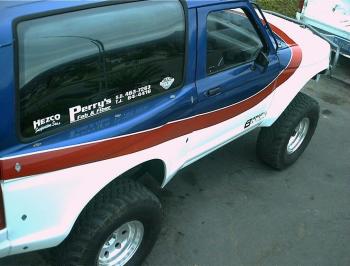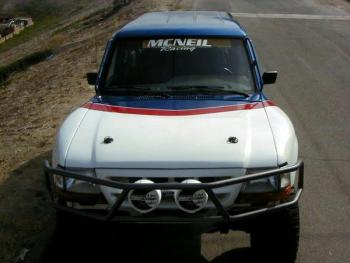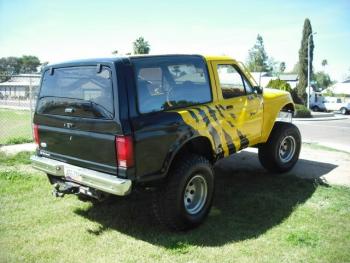 McNeil Racing offers everything from flared quarter panels and front fenders, to a Ford Explorer or 2000 Ford Ranger front end conversion. Just remember that what ever fiberglass that fits the front of the same year Ford Ranger, will fit your Ford Bronco II.
Check out McNeil Racing.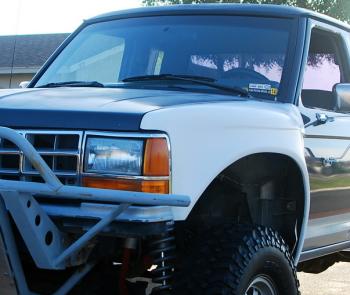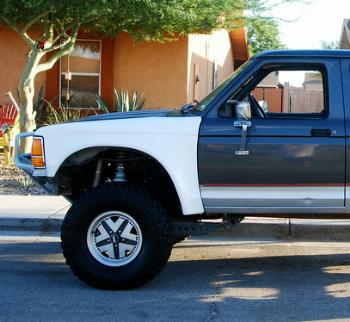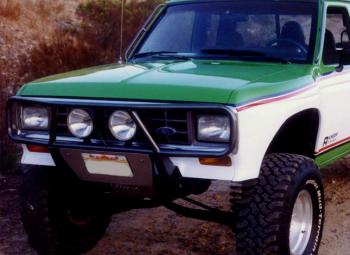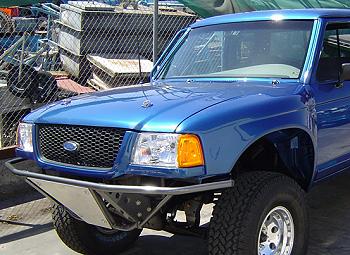 Fiberwerx is a company that we've dealt with in the past on a For Ranger project. While the don't list  category specifically for the Bronco II, you can use all their Ford Ranger pieces that fit the same year Ford Ranger as your Bronco II.
Fiberwerx offers fiberglass front fenders, as well as conversion kits that will convert the front of your Bronco II to a 1998+ Ford Ranger front clip.
Check out Fiberwerx.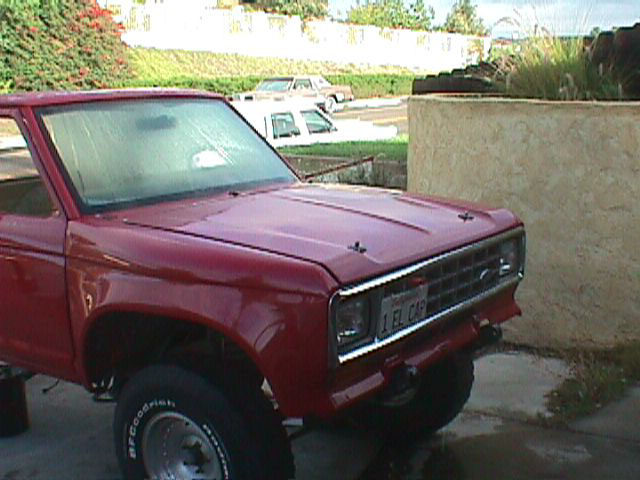 Autofab has been selling offroad fiberglass for years. They offer flared front fenders and a dropped hod for the the 1984-1988, and 1989-1992 Ford Ranger (which will also fit your Bronco II).
Check Out AutoFab.