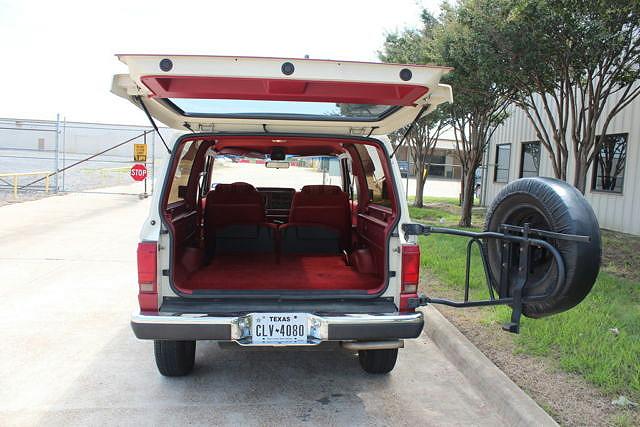 1) Open the liftgate door.
2) Remove the upper rear center garnish molding.
3) Support the door in the open position and disconnect the liftgate gas cylinder assist rod assemblies.
4) Carefully move the headliner out of position and remove the hinge–to–header panel attaching nuts.
5) Remove the hinge–to–liftgate attaching bolts and remove the complete assembly.
6) Installation is the reverse of the removal procedure
Alignment:
The liftgate can be adjusted slightly in or out and side to side by loosening the hinge–to–header nut or bolt. Some up and down adjustment can be accomplished by loosening the hinge bolts on the liftgate and moving the gate up or down. The liftgate should be adjusted for even and parallel fit with adjoining panels.