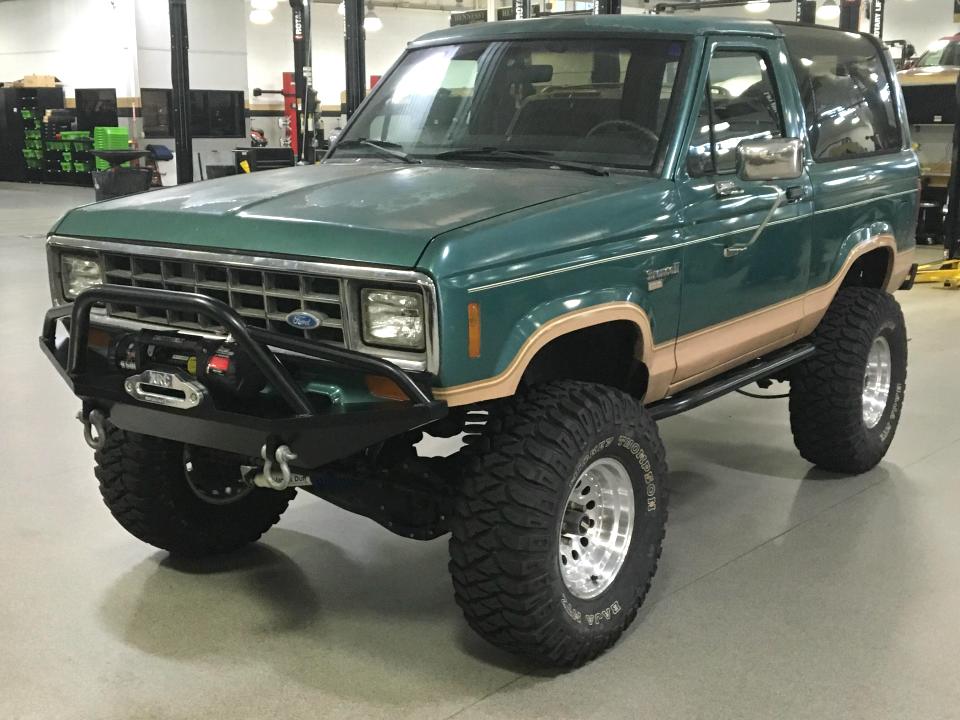 Jeremy Surratt had a 1988 Ford Bronco II 4×4 that he called Bobby Bronco II. After 18 years of ownership, rust had taken its toll on the Bronco. Jeremy found a 1987 Eddie Bauer Ford Bronco II as a donor vehicle, but it was only 2WD.
Jeremy had already done a V8 swap on the '88 Bronco, so he transferred the drivetrain to the '87. He swapped out the front axle for a Dana 35 that he took out of a Ford Explorer, and upgraded with a Lock-Right locker. The rear axle was replaced with a 31-spline 8.8-inch rear. The axles are mounted under the Bronco II with a used 4-inch suspension lift that he got from a member on TheRangerStation.com/forum. The Bronco II also receives additional lift from a 2-inch body lift. The combined lift makes room for a set of 33×12.50×15 Mickey Thompson MTZ tires on 15×8 aluminum wheels.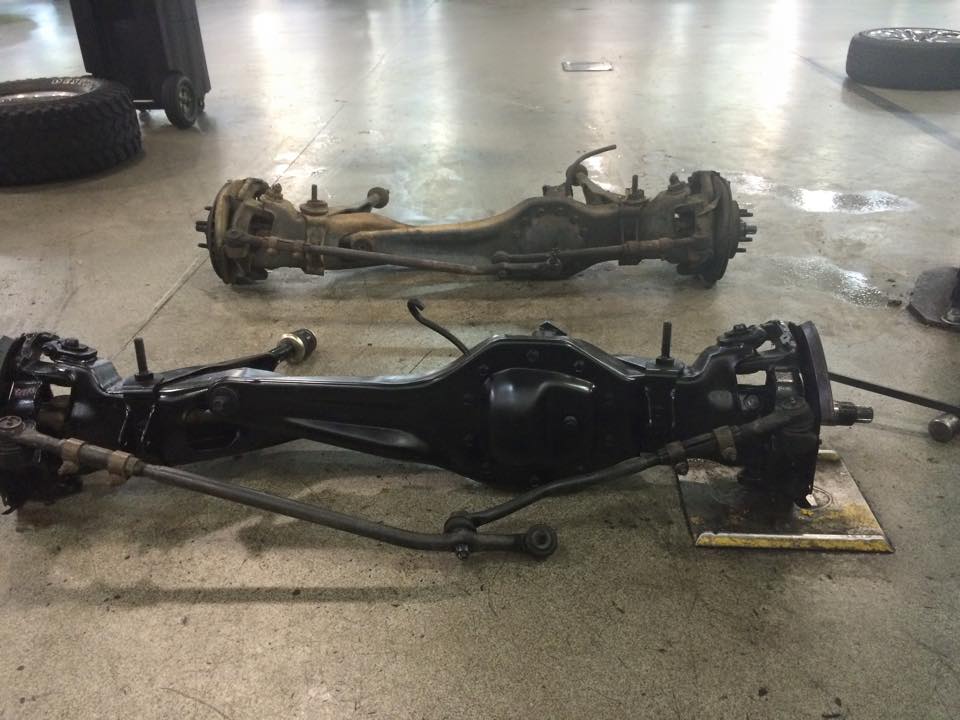 (The old Dana 28 front axle is at the top, and the Dana 35 replacement is sown at the bottom – forefront)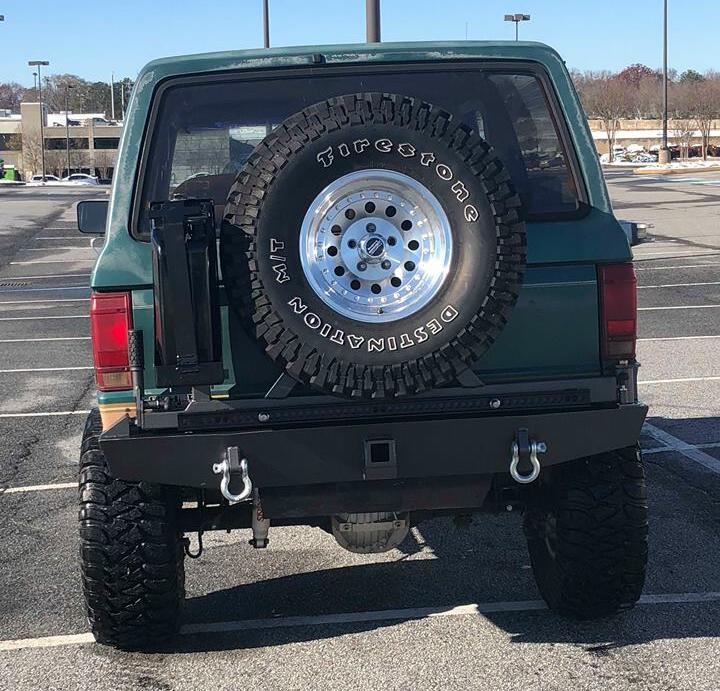 With the lift completed, Jeremy designed and built a rear bumper with a swing out tire carrier, and fuel can holder.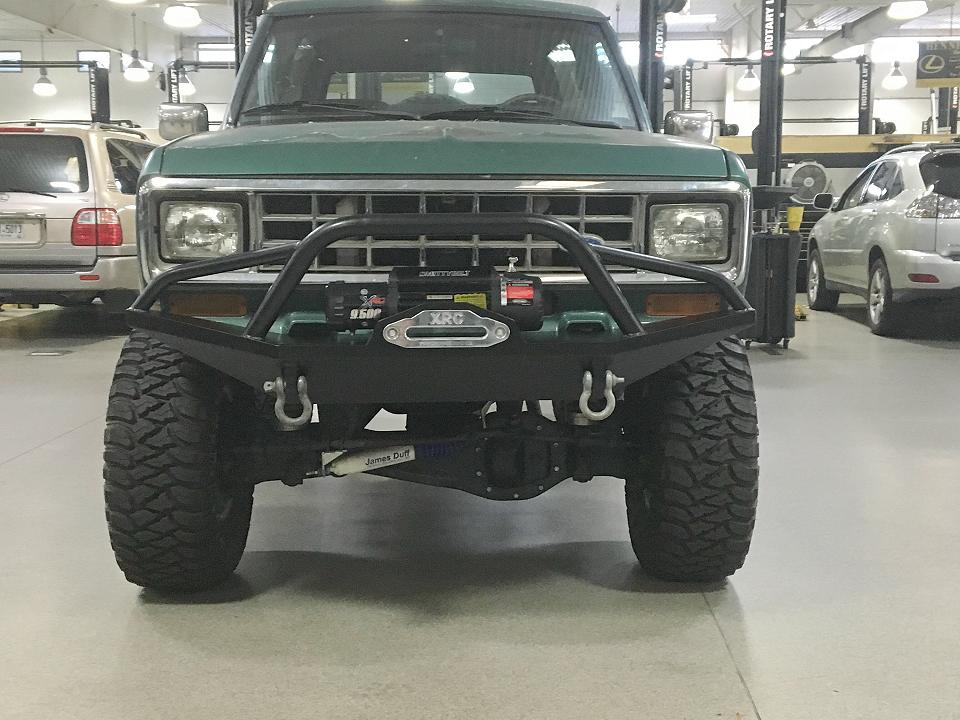 Jeremy had an aftermarket grill guard on the front, but decided to build his own winch bumper and outfit it with a Smittybilt XRC 9.5 winch and D-rings. He also built the custom rock sliders on each side of the Bronco II.
Other upgrades include a set of LEDs JW speaker headlights.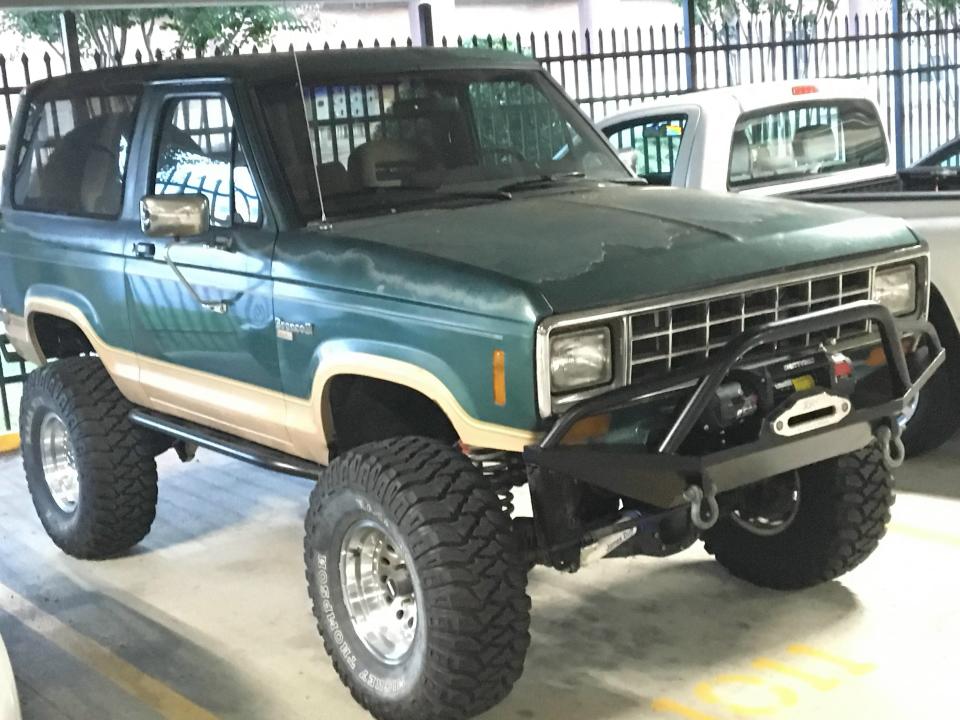 Bobby Bronco Sr may be retired, but Bobby Bronco Jr is a well built Bronco II that's seeing plenty of trail time.
View the photos below to see more photos of the build, as well as more photos of the bumpers and sliders he built.
Also check out the videos. The first video shows the Bronco II in action in the last few seconds of the video.
Videos:
More Photos:
Click the photos to enlarge – click the arrows to load more.