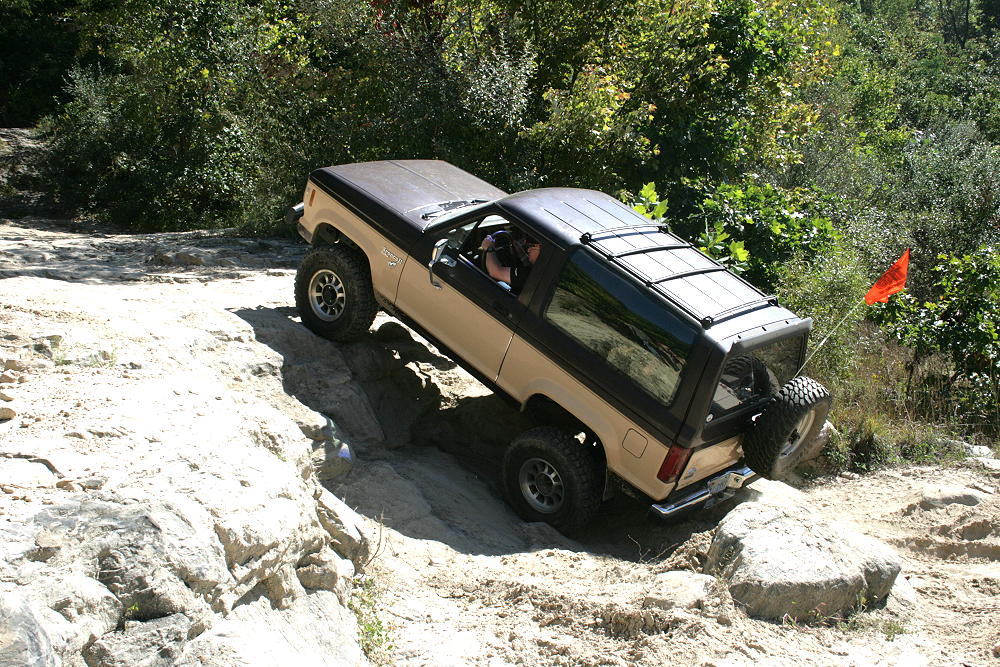 This year I met Rodney (Lil Bronco) and his 1986 Ford Bronco II at The Ranger Station's 2020 Fall Round-Up at the Badlands Off Road Park in Attica, Indiana. Rodney and his wife came up from Texas for the gathering, and was joined by their son who was attending college in Ohio.
Rodney didn't hesitate to wheel the Bronco II, and it went everywhere he pointed it. I was actually surprised that the Bronco II never ran hot considering it's running a fuel injected 347 CID V8. The 347 is backed by a C4 automatic transmission with a manual/reverse valve body and 2500 stall convertor. The fuel injected is controlled by a FAST EZ-EFI Multi-Port Retro-Fit kit, and the spark comes from a MSD Ignition. The engine exhales through a set of James Duff long tube headers running into a 3-inch exhaust.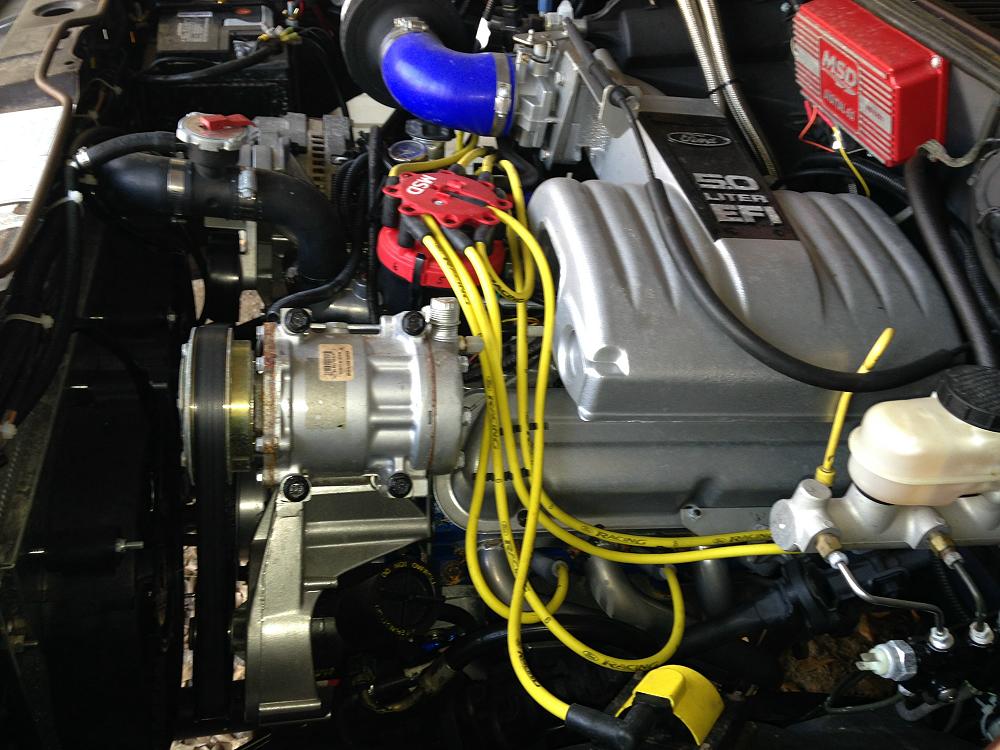 A dual row electric transmission cooler keeps the transmission cool, and a 4-core aluminum radiator cools the engine with the help of dual electric fans. A 200 amp 3G alternator keeps the battery charged and juice flowing to the ignition.
Since this is a Texas truck, Rodney retained the air conditioning. A set of gauges keeps track of the engine vitals, and a CB radio keeps him in contact with others on the trail. The Bronco II doesn't have a stereo. Instead the driver and occupants get to enjoy the sound of that 347 V8.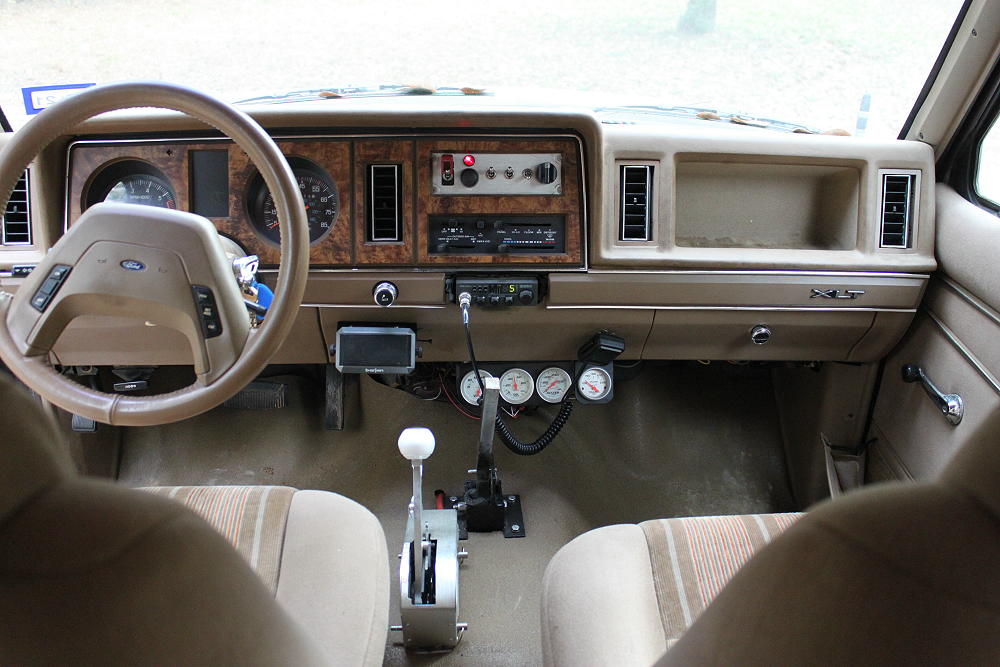 The Bronco II rides on a James Duff Stage 2 3-inch suspension lift with extended radius arms. The axles are a Dana 35 TTB and Ford 31-spline 8.8-inch from a Ford Explorer. The Dana 35 front axle is equipped with a Lock-Rite locker, and the 8.8-inch rear has the factory Trac-Lok with a Ford Racing clutch pack. Both axles have 4.88 gears. A 2-inch body lift helps clear the 31-inch Mud Claw Extreme MT tires on 15-inch Western Wheels. A 1988 Ford Super Duty Hydro-Boost power brake booster helps bring the Bronco II to a stop.
This Bronco II isn't just a local trail rig. Rodney and the family take the Bronco II on adventures in Colorado as well.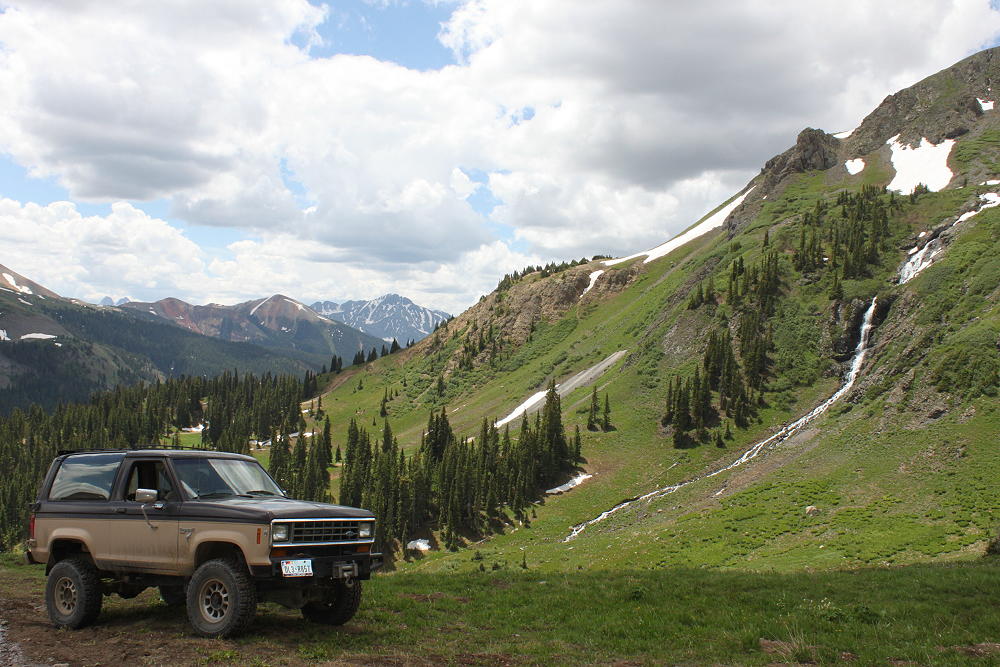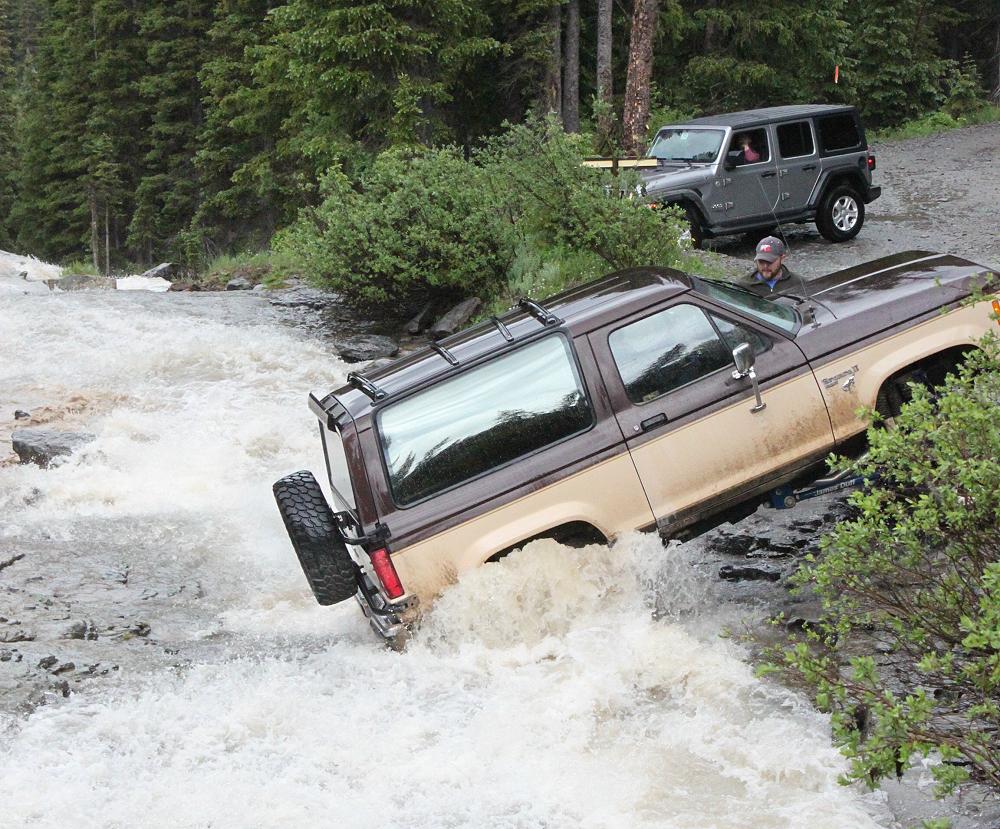 Specifications:
Duff Stage 2 suspension lift.
2-inch body lift for clearance.
1996 Explorer rear end with disc brakes and posi-trac with ford racing clutch pack.
1994 Explorer Dana 35 with u-joint upgrade and c-clip eliminators and Lock-Right locker.
4.88 gears.
1988 Ford Super Duty Hydro-Boost power brake booster.
C4 transmission with Manual/Reverse valve body and 2500 stall.
Dual Row remote electric transmission cooler.
347cid factory fuel injected motor. (originally a 5.0 from a 1986 Crown Vic).
4-core aluminum radiator with dual electric fans.
FAST EZ-EFI Multi-Port Retro-Fit with MSD Ignition and Duff long tube headers running into 3in exhaust.
200 amp 3G alternator.
Factory A/C.
31-inch tires on Western wheels.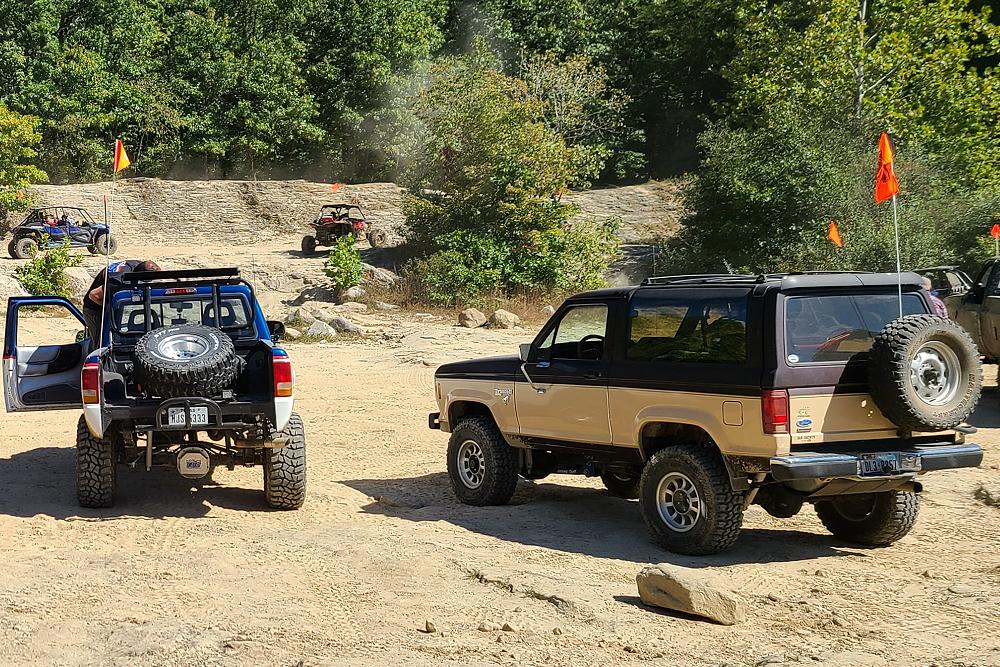 More Photos: