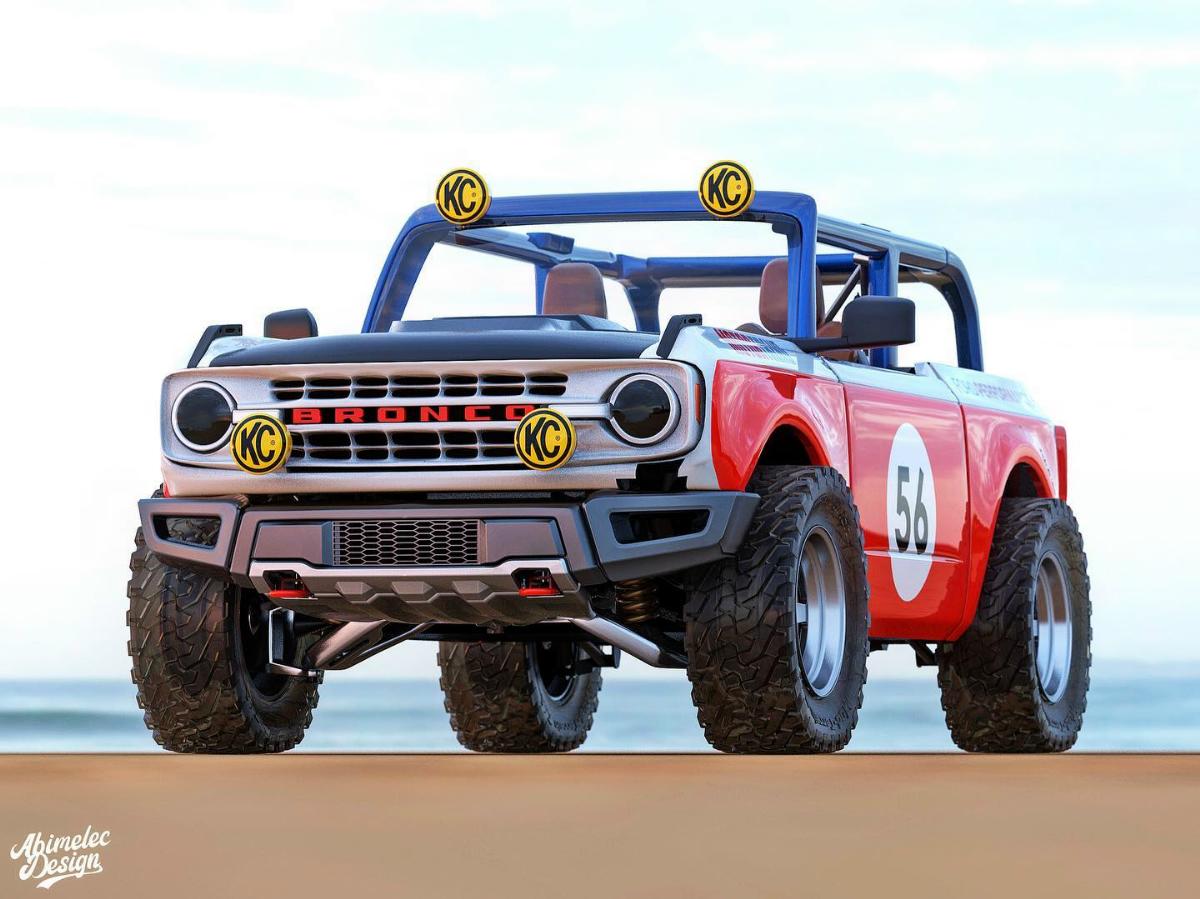 I know, I know, another Bronco rendering. The new Ford Bronco is a breath of fresh air and designers have been going crazy thinking about cool stuff to do with it. This concept here is based off the legendary first generation Ford Bronco that Rod Hall drove to victory in Baja in 1968. It's lifted slightly, massive tires live under the arches, tailgate and back seats are now gone to make room for a spare tire rack, and KC lights make sure you can see ahead when Baja goes dark. Oh, and there's a GT500 engine under the hood.
Source: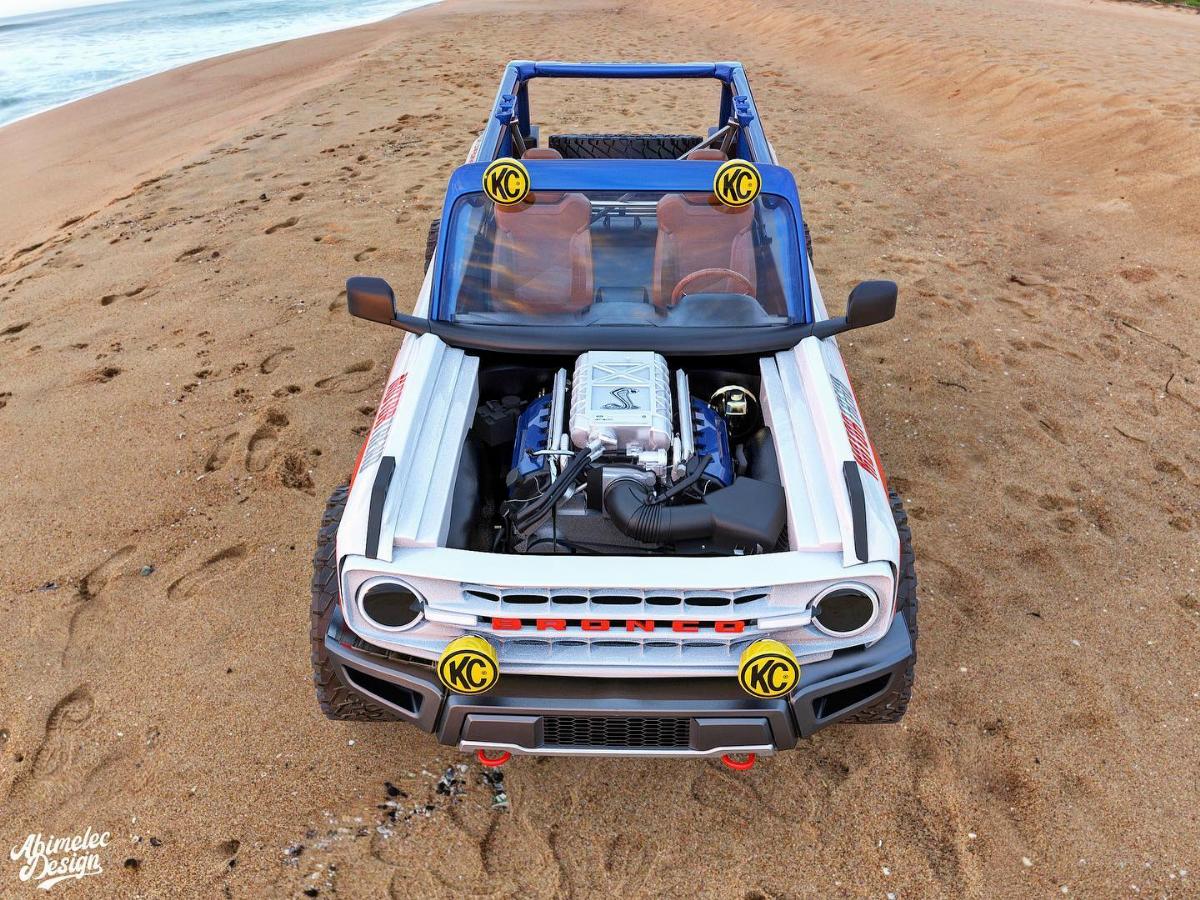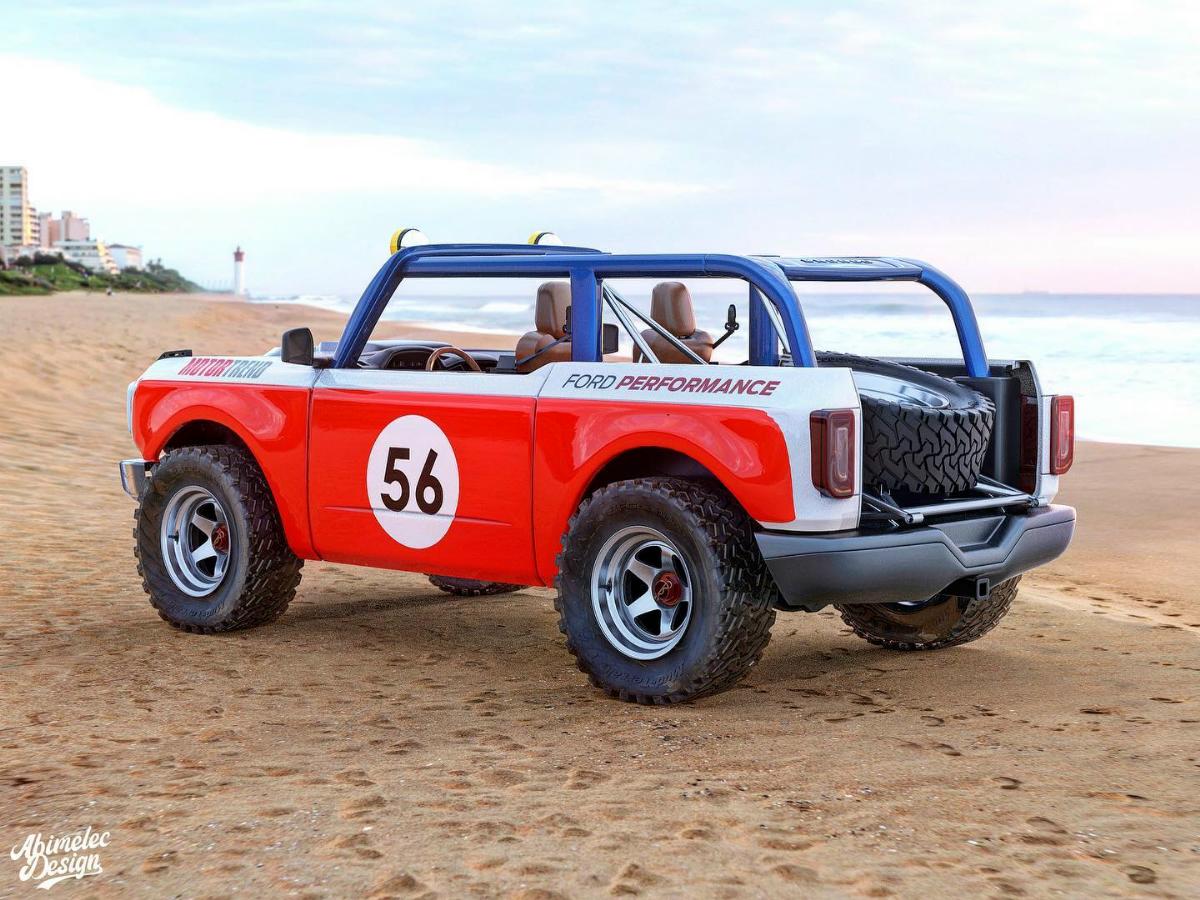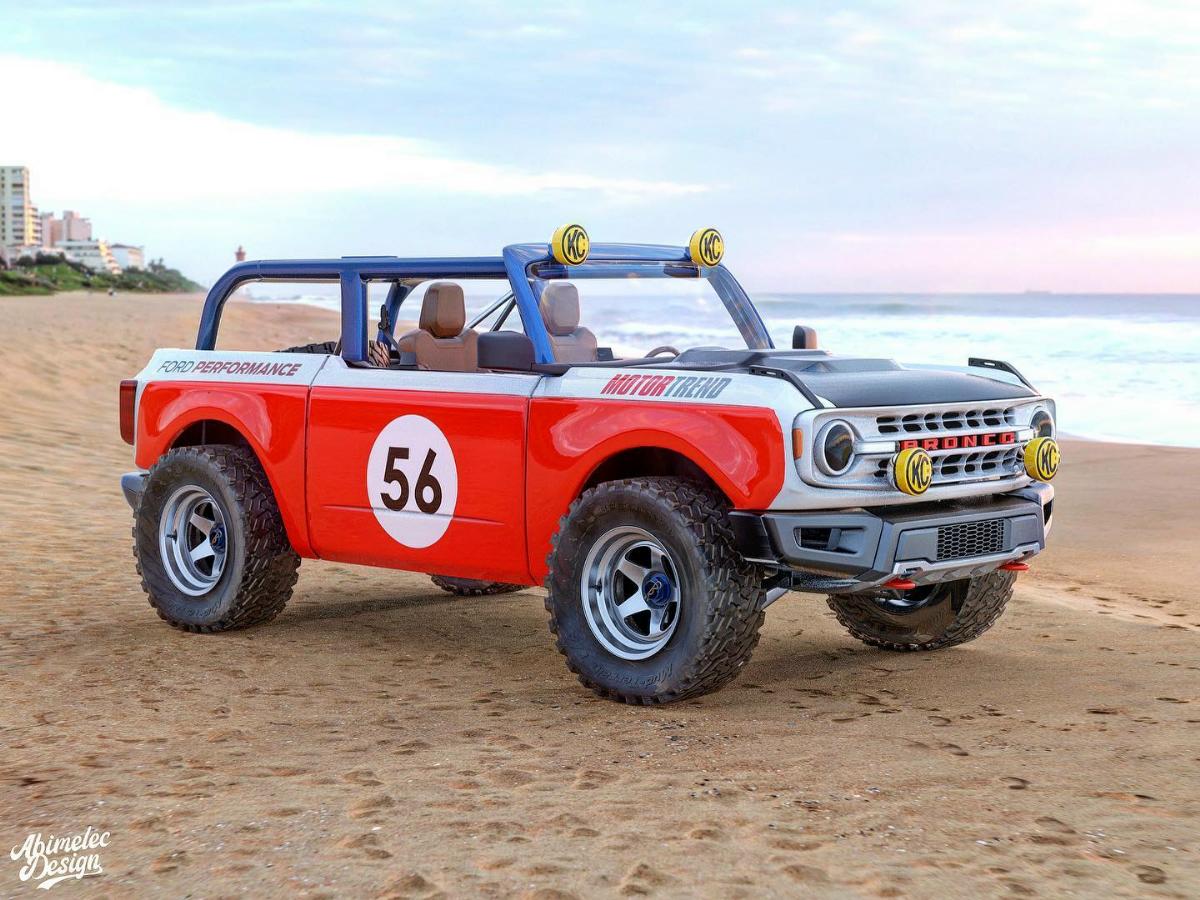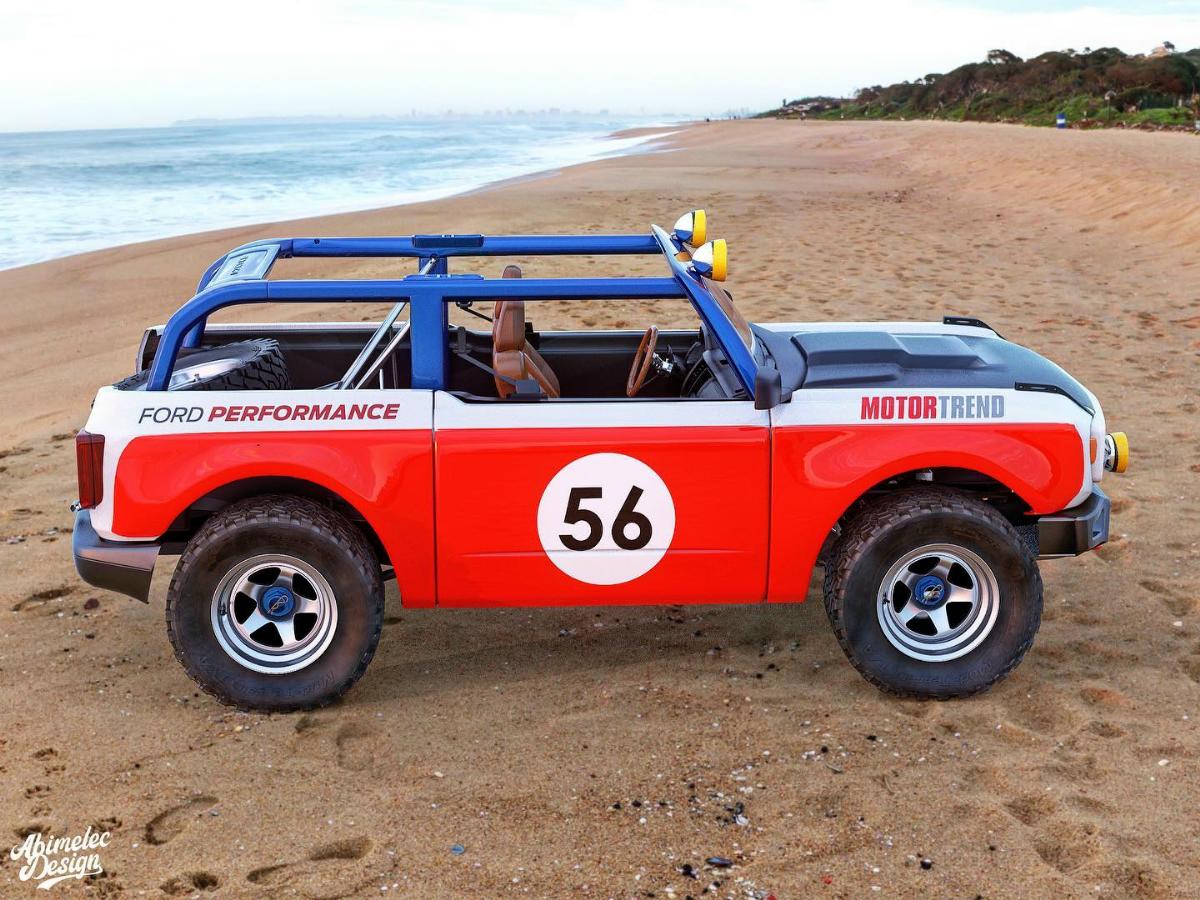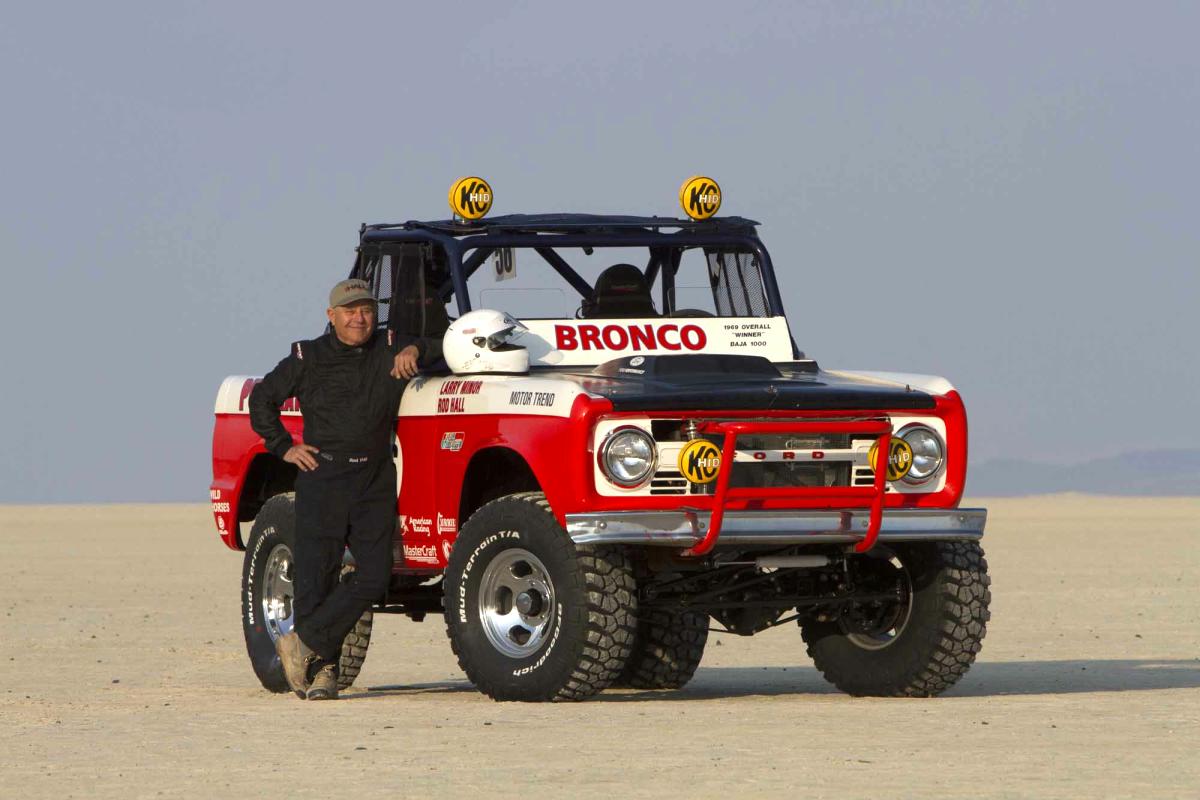 Rod Hall and his Ford Bronco
Check out Rod Hall's 1968 Ford Bronco.