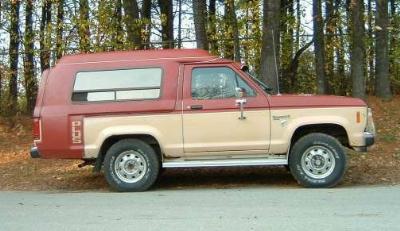 Yes, I know. You're first thought is "What the …..?"
Little is known about these vehicles. The one you see above is a 1986 and the only ones ever seen have been of the 1984-1988 body style. All we know is that they appear to have been 2-tone in color with 'PLUS' on the side and had a fiberglass body added on to give it a little more interior height and length. We've heard that a little over 119,000 of them were made. We don't know of any original paint colors besides the red and sand tan shown. We've heard of someone purchasing one off of eBay and painting it dark metallic blue. Chances are, if you find one that's a solid color, it's likely been painted.
We heard that one of these Bronco II's had 'AC Applied Concepts' on the rear with 'ACLR+' on a plaque inside.
Update (04/10/2012): Documents for the Bronco II Plus can now be found on the Bronco II Plus Documents page.
If you have anymore information or photo's of these vehicles, please Contact Us.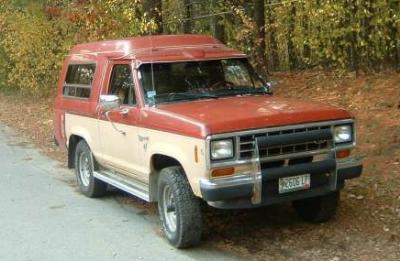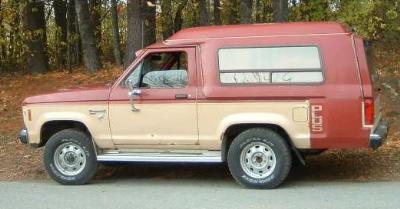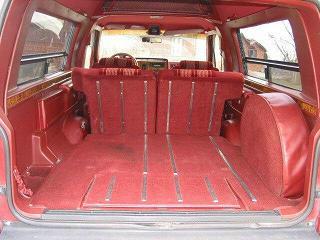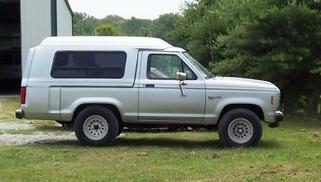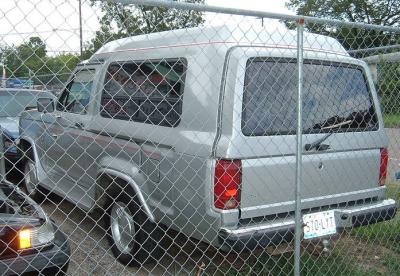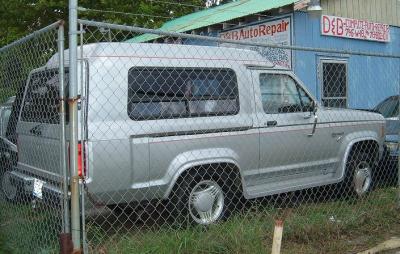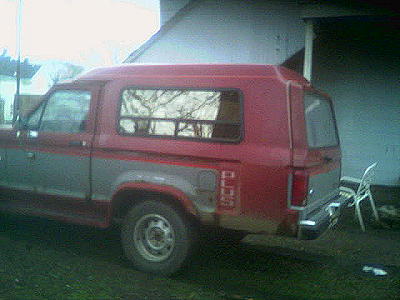 (This Bronco II Plus was for sale in the Cincinnati Ohio area in the spring of 2005)
03/05/2014 – Another Bronco II Plus Surfaces!
This time in Rogersville, MO (outside of Springfield):
1986 BRONCO II PLUS…4 W D….NICE – $3750 (RURAL ROGERSVILLE)VERY NICE…1986 BRONCO II PLUS TRUCK WITH 168,000 MILES…

HAS 2.9 V-6 ENGINE….4X4 WITH OFF ROAD PACKAGE…

ORIGINAL INTERIOR…..TIRES ARE GOOD…

THIS VEHICLE IS 18″ LONGER…6″ TALLER….REAR SECTION 4″ WIDER THAN A STANDARD BRONCO II…

REAR SIDE WINDOWS WITH SCREENS…WIDER BODY ALLOWS FULL SIZE SPARE …

6′ 2″ CARGO BED WITH SEATS FOLDED DOWN…EXTRA STORAGE GLOVE BOXES ON BOTH SIDES OF REAR ….STOW AWAY CARRY TOTES PHOTO 11 AND 12…

VEHICLE HAD LEFT FRONT FENDER, GRILL, HOOD, BALL JOINTS , TIE ROD END AND CAMBER BUSHING REPLACED, AND FRONT END ALIGNMENT IN SEPT 2013…

PAINT REPAIR DUE TO A MINOR TANGLE WITH A DEER IN 2013…

NEW BATTERY PURCHASED IN APRIL 2013

ONE OF A KIND…WILL ANSWER E-MAILS…CAN PROVIDE ADDITIONAL..PHOTO'S ….I WILL PROVIDE CARFAX….

…..THANKS FOR LOOKING