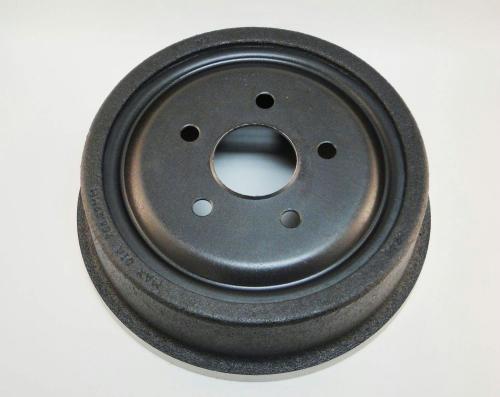 All of the 3.0 Ford Aerostars have bigger brakes on the rear of their 7.5 axles. They are 10 x 2.5-inches. To do the swap, the backing plates must come from the wrecking yard, so you could get all of the parts there. An 86 uses different shoes than 87 and later. Also the spring kit changed in 1990. The drums are the same 86 and up. The wheel cylinders were different in 86, also. The 7.5 rear is found in 90 through 97 Aerostars with 3.0 V-6s. The 10 inch brakes are on the 3.0 vans. I know it's not a disc conversion but it's easy to find!
So there you go! Better brake in the rear!
Page written by: rentalguy1
Resource:
Notes:
The Bronco II came with 9 x 1-3/4 inch rear drum brakes.