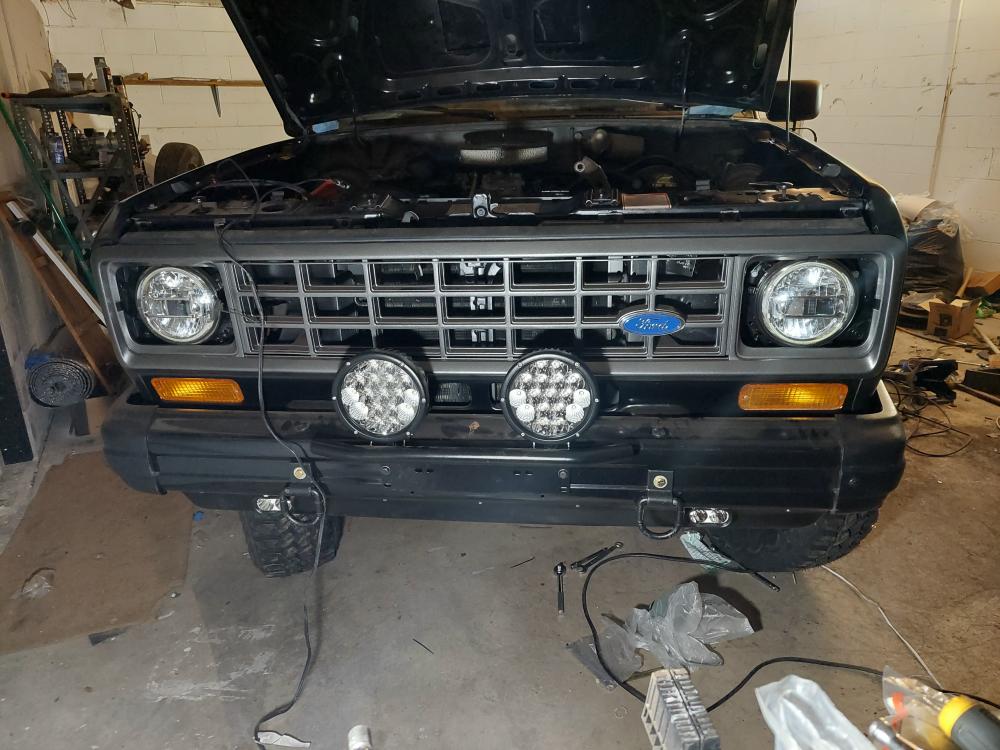 I wanted to convert the headlights on the Ford Bronco II 'B2 Marauder' to round headlights to give it more of the original 1966-1977 Ford Bronco look. I've seen other people do this by removing their stock headlight buckets and replace them with round headlight buckets from older Ford's. See 'Round Headlight Conversion'. I wanted to find an easier method.
I found this 7-inch round headlight mounting ring on Amazon for $20.00.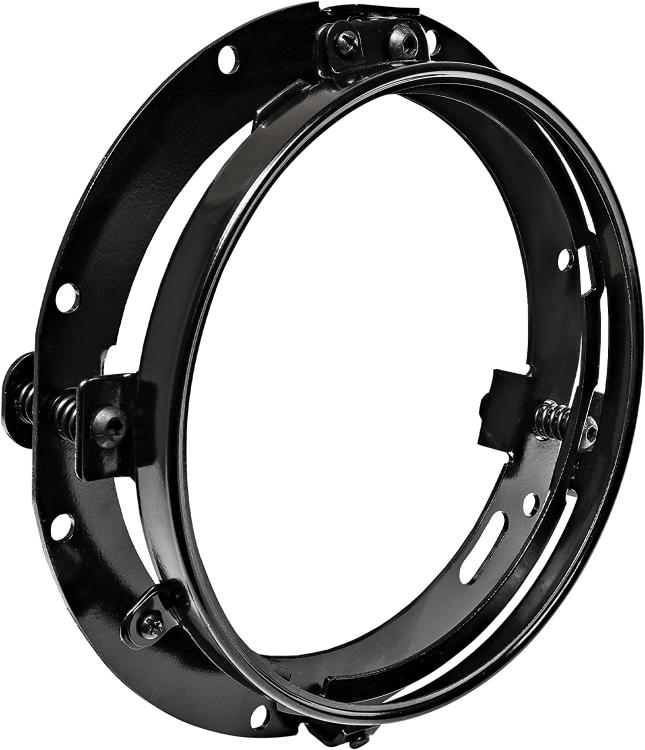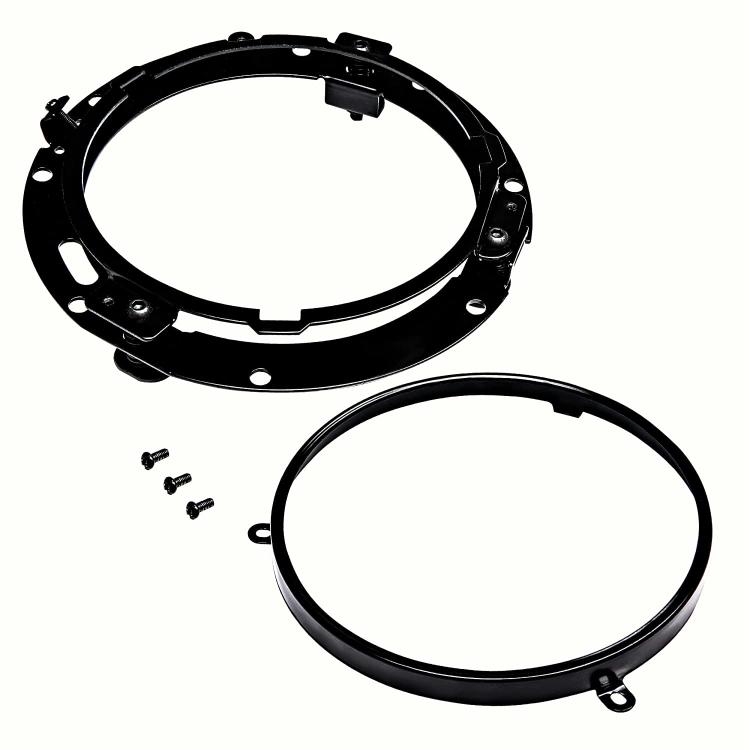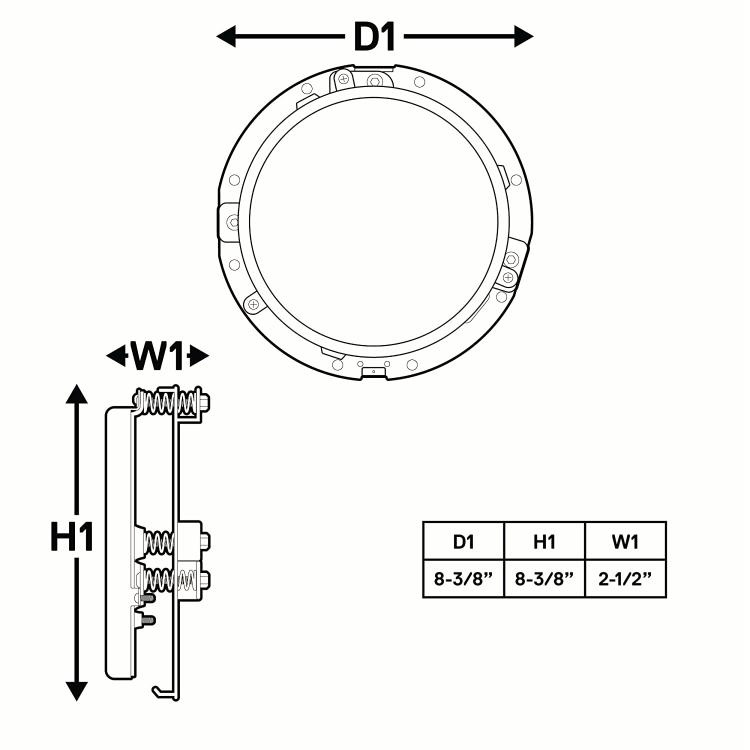 You can see the passenger side headlight removed and the original headlight bucket.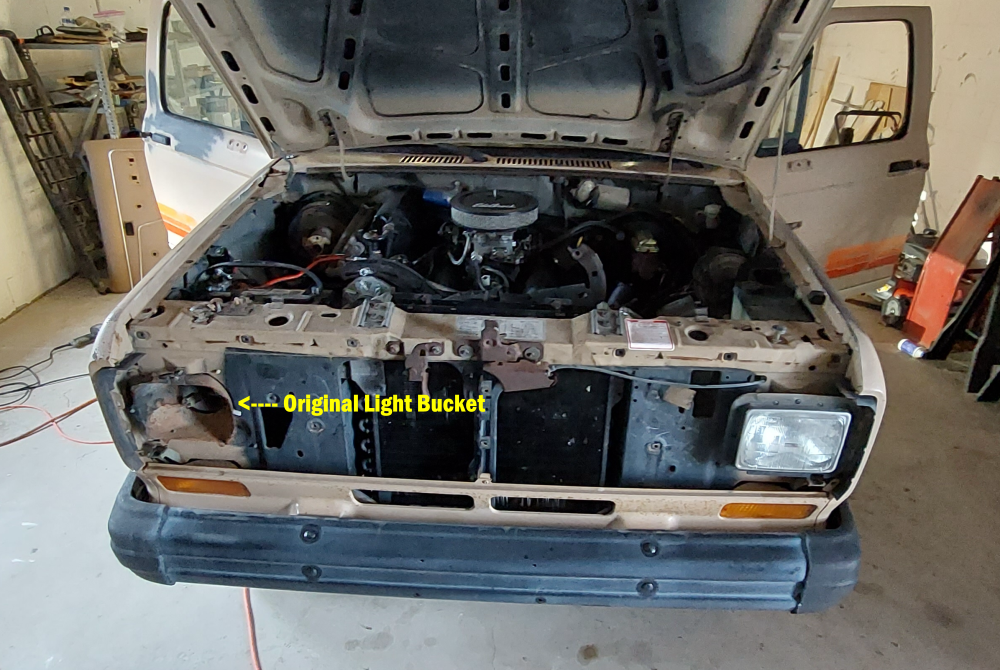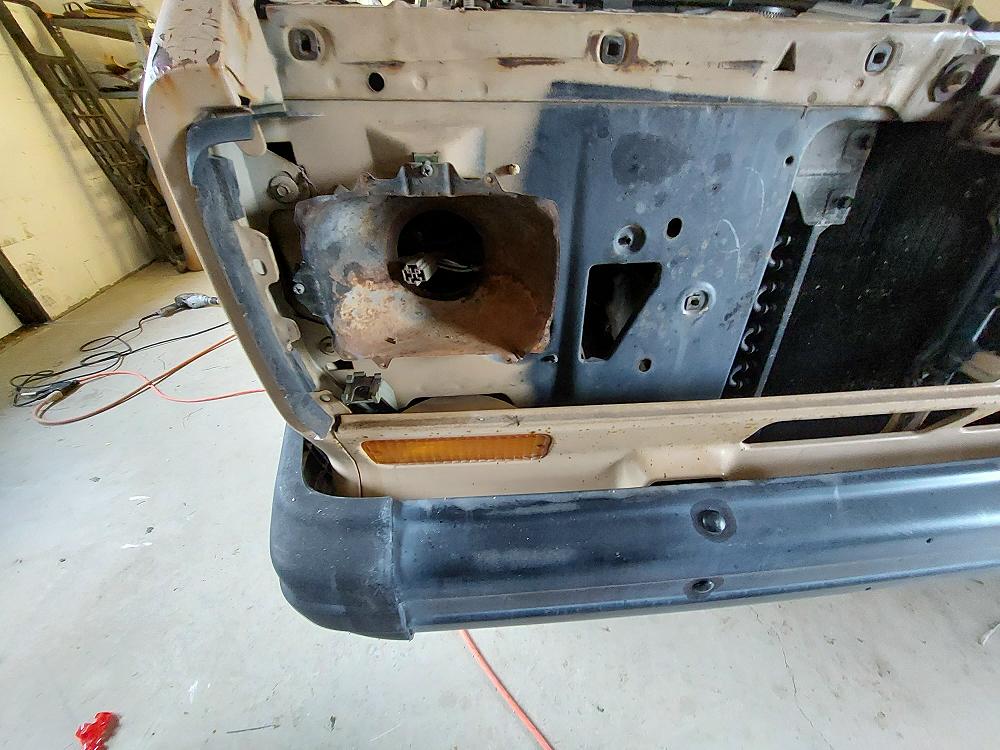 I used the mounting ring as a template so I knew where to drill mounting holes.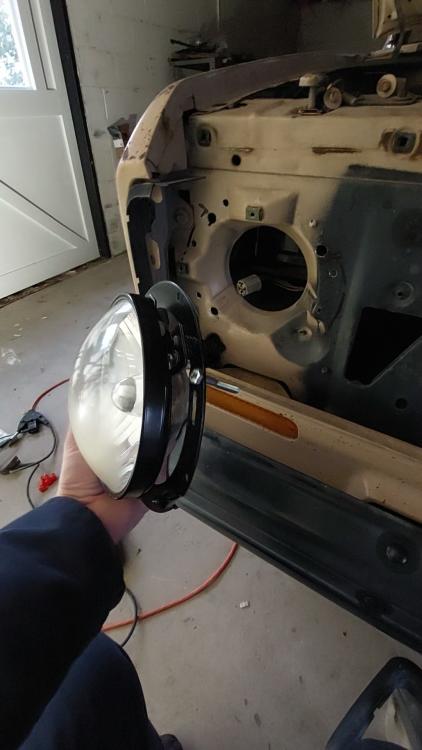 You can see the holes I drilled below. There's holes to bolt it to the body, and larger holes to allow the alignment springs to recess.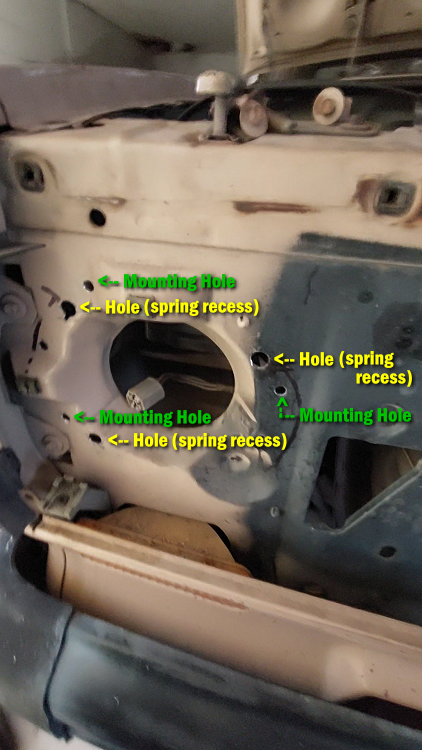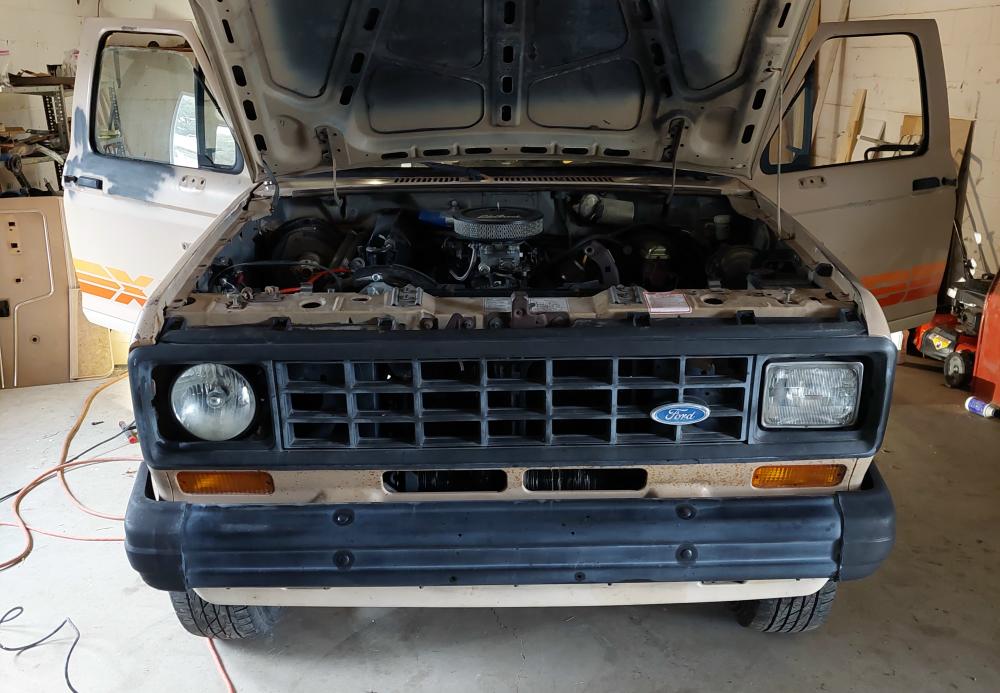 For headlights I used Xprite 7-inch LED headlights. I installed these on my girlfriends Jeep Wrangler and they work great, so I chose them for the Bronco II.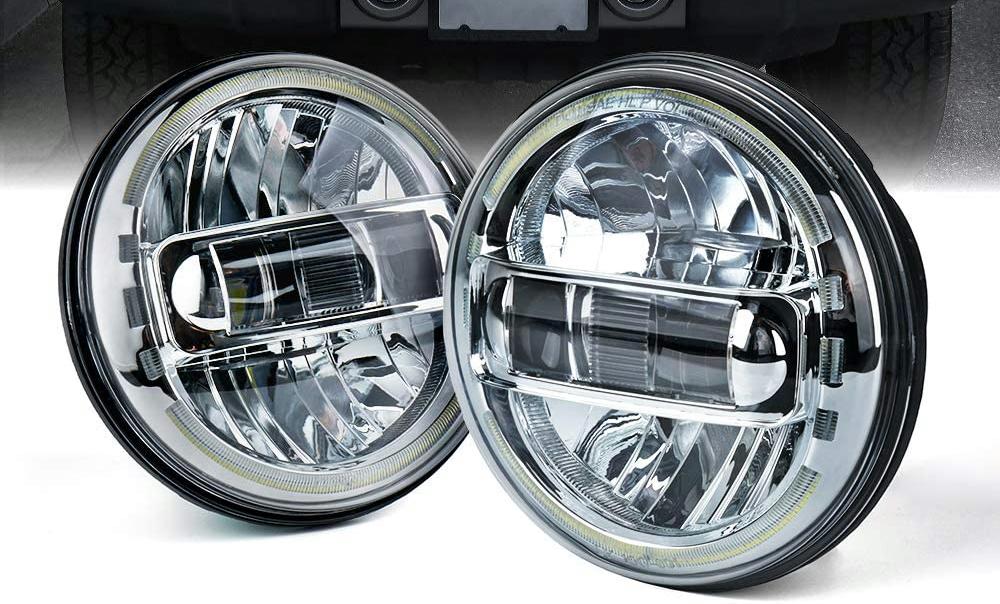 Below you can see how the light mounts to the body. You can see where the nut behind the adjustment spring recesses into the body, and the bolt holding the mounting ring to the body.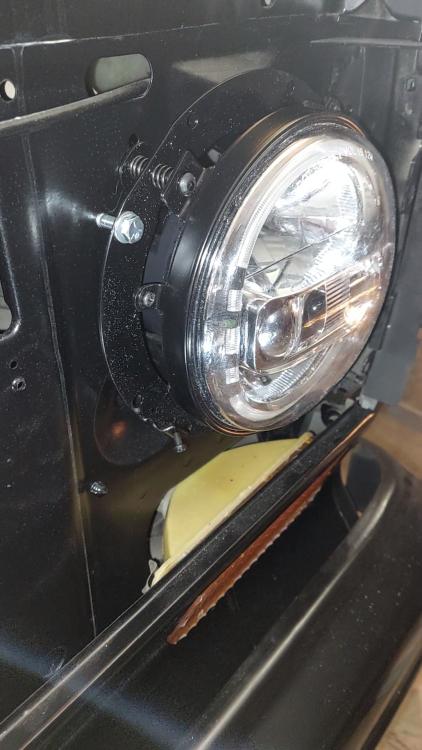 Below is what it looks like with both headlights in and the grill installed.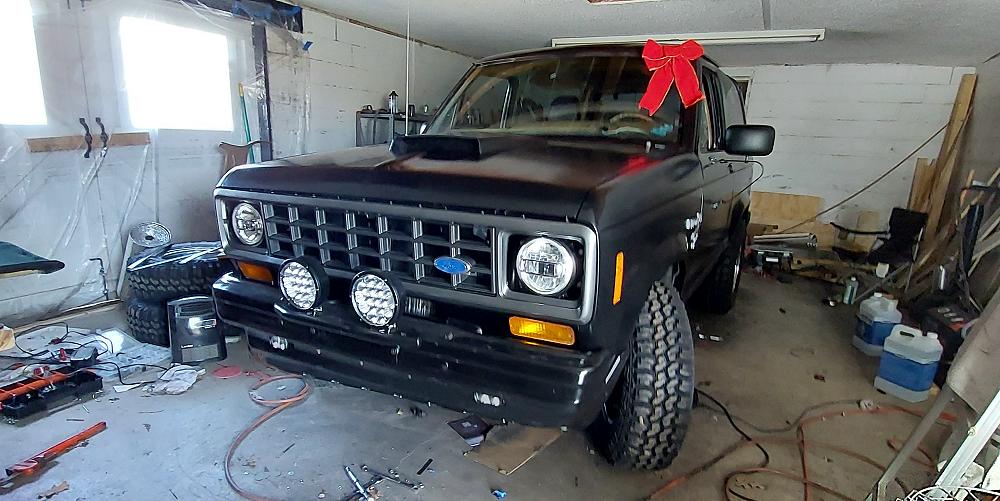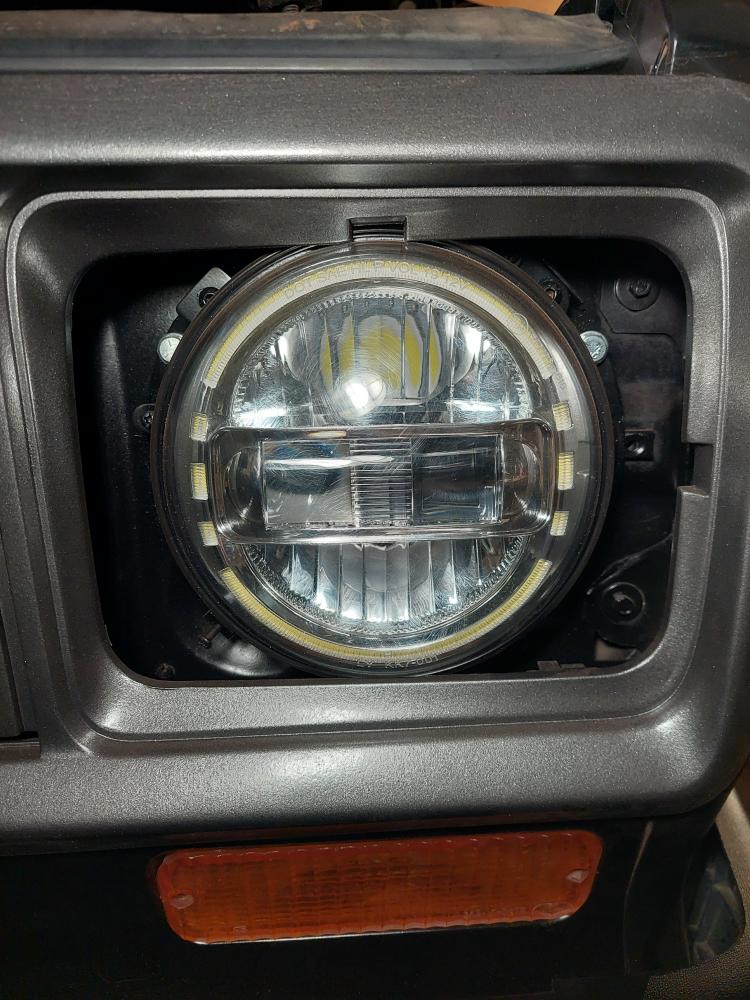 Links:
Project B2 Marauder 1984 Ford Bronco II Forum Discussion
Parts Used: