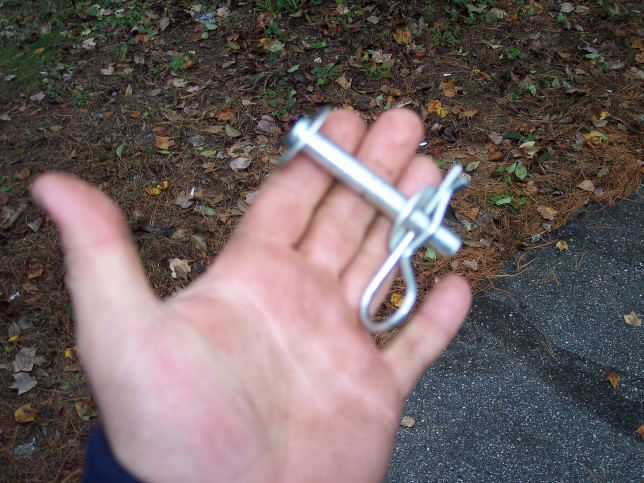 The Hardware Store Way
Submited By: blueb2
I removed the front sway bar on my truck about 3 months ago when I did my explorer coil spring swap. I noticed a little bit more body roll with smallish tires, but once I stepped up to a 31″er, I noticed it more and more. I decided to make some sway bar quick disco's.
I removed a bolt from in between the sway bar and the end link and brought it to the hardware store for reference. This bolt was a 14mm according to their gauge. I searched through their bin of hitch pins, bit to my disappointment, they only had standard sized pins and no metric. So I proceeded to go back to the gauge and find what size would work in standard. It ended up that a 7/16″ by 3″ pin would work ok…..it's just slightly smaller than the holes that it has to go through. So I grabbed 2 of those, along with some matching cotter-type (sorry can't think of the real name for 'em) pins to secure them. I also picked up some 7/16″ fender washers to use to keep the ends of the pins from slipping through the bushings. You only need to do this modification on one side of your sway bar in order for it to work because the bar will now just travel up and down with the other side of the suspension when it moves. The bars now disconnect and reconnect in about 15 to 30 seconds per bar…..not too shabby in my opinion considering I don't have to worry about on road manners as much now…..
Front: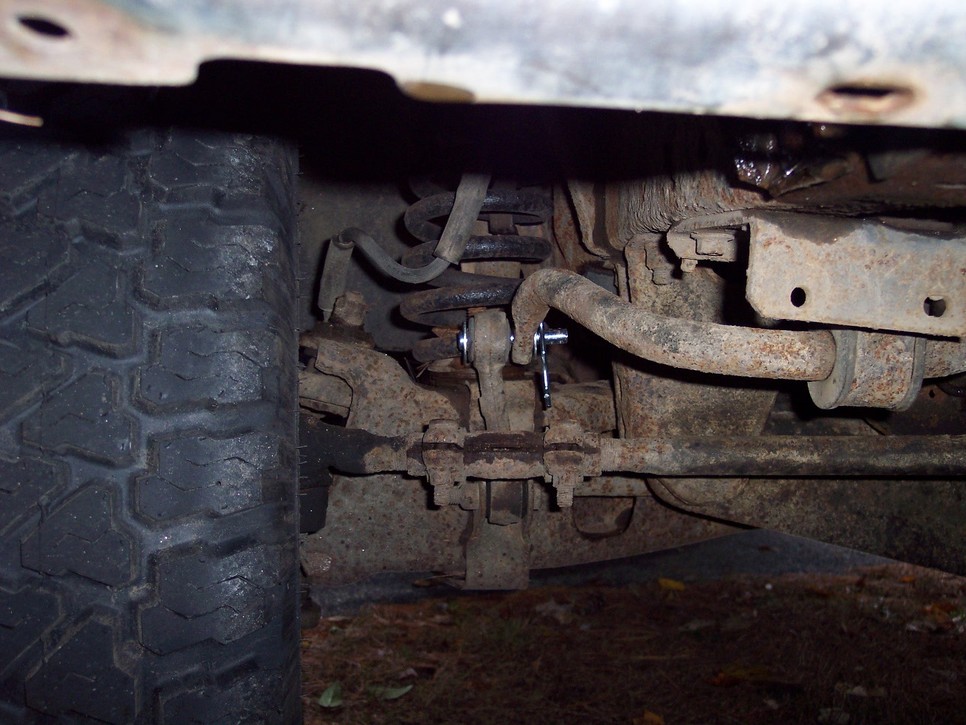 Rear: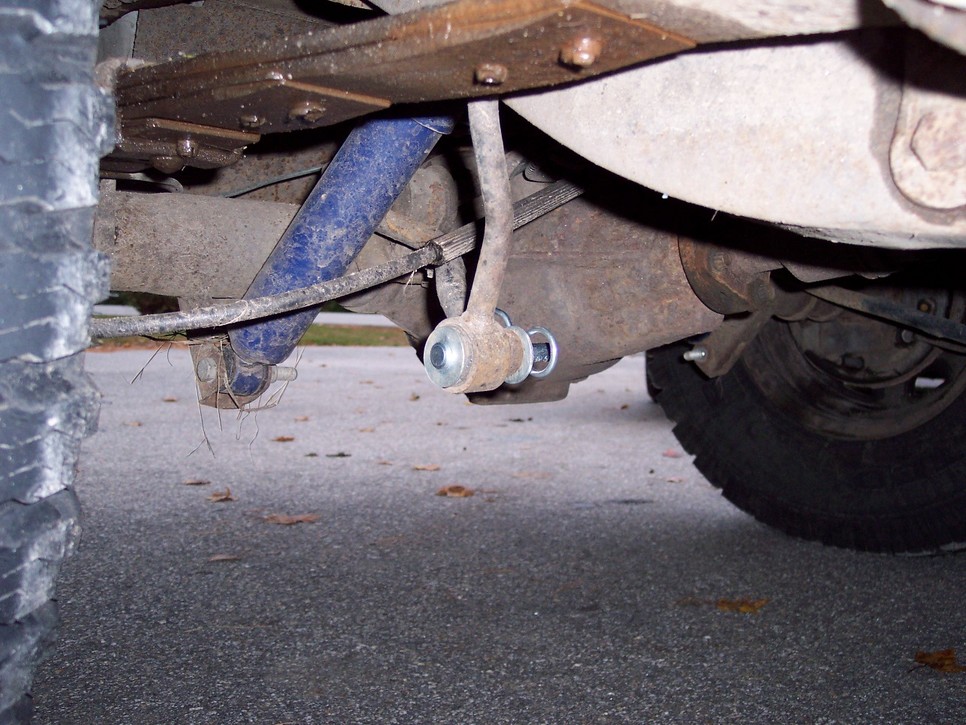 Disclaimer: This modification was done on a 1990 Ford Bronco II XLT. The sizes listed for the pins may be different on your ride. And I'm not really sure how well the clevis pins are going to hold up so if they break on ya, don't come knocking on my door.
Resource: