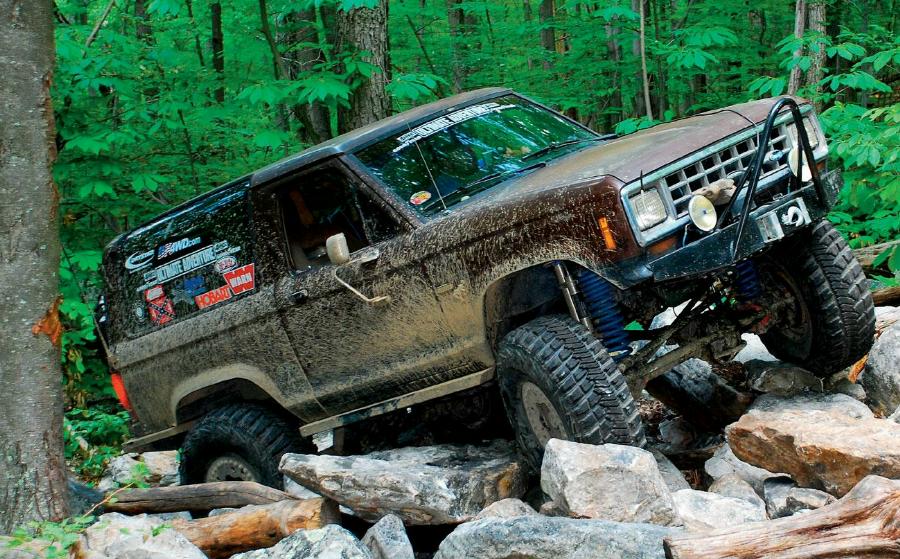 This 1986 Ford Bronco II is built and owned by Shay Stepp of Barstow, California. In 2010, Shay and his co-driver Casey Donaldson, were selected to participate in 4Wheel & Off-Road Magazines Ultimate Adventure. With the event being held in the northeast states this year, it was a welcomed change since most of their wheeling is done in the hot high deserts of Southern California.
For those unaware of the Ultimate Adventure, it's a week long event hosted by 4Wheel & Off-Road Magazine. The fundamentals of the UA include driving (not towing) your rig over nearly 1,000 miles of mud, rock, sand, trees, and asphalt, all while being entirely self-sufficient (camping gear, food, fuel, spare parts, mosquito repellant). While the UA motto for many years has been "Wheel for the Week, Not for the Day," the true slogan for the adventure will forever be "No Whining!"
Shay Stepp's Bronco II performed exceptionally well until its engine hydrolocked on mud day. According to the magazine;
"It's events like this that show how close-knit UA participants become when times get tough. Fred Perry of Warn started a collection and rounded up enough cash to buy Shay the used engine that had been found just a few townships away from camp. That very night the Bronco went to OK Auto 4WD & Tire in Stewartsville, New Jersey. After an all-night wrench fest and substantial effort from the crew there, the Bronco II was back on the trail the very next day."
What the magazine didn't mention is that Shay Stepp and another Ultimate Adventure participant, Andrew Wahlstrom, were members of TheRangerStation.com (TRS) forums (Andrew Wahlstrom is a TRS staff member). They were able to contact the sites owner, who put them in touch (by phone) with another forum member not to far from them, that had the 4.0L engine they were in need of. This is what's great about internet communities. Even though they were on the other side of the country from their home state, they were still able to get help from members of their online community.
Specifications:
So what are the specifications of this awesome Bronco II?
1986 Ford Bronco II 4×4
4.0L V6 conversion
Built A4LD automatic transmission and transfer case (BW1350) doubler
1979 F-150 Dana 44 with 4.88's, Lockrite, Yukon axles, JE Reel u-joints
Homemade extended radius arms
7/8″ Heim steering
5.5-inch Wild Horses Early Bronco Springs (7-inches of total suspension lift)
 1989 For F-150 8.8-inch 31-spline rear axle, 4.88's, Lockrite, custom truss, 3/8″ thick differential cover
Skyjacker leaf springs
35×12.50×15 Goodyear MTR's on custom beadlocks
8,000lb winch
Homebuilt bumpers, sliders and armor
Photos: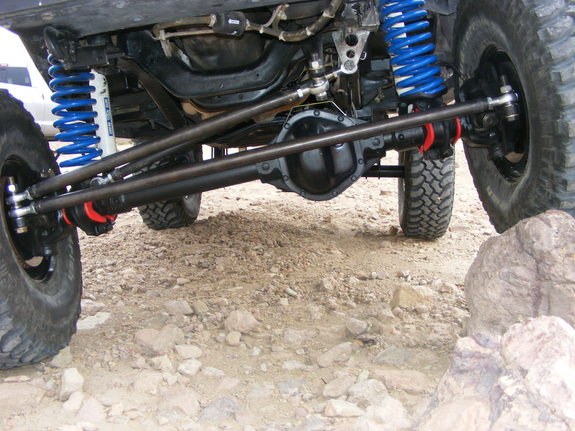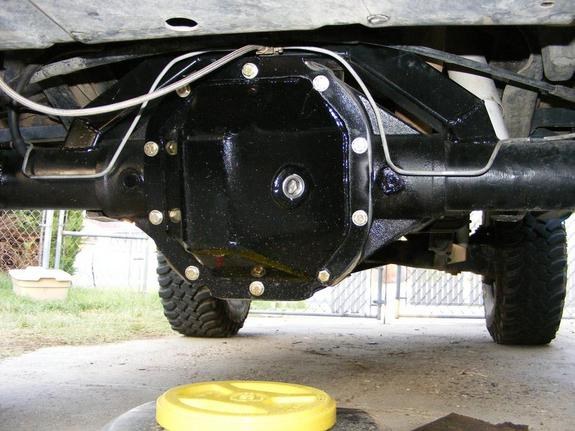 Trussed Ford 8.8-inch 31-spline axle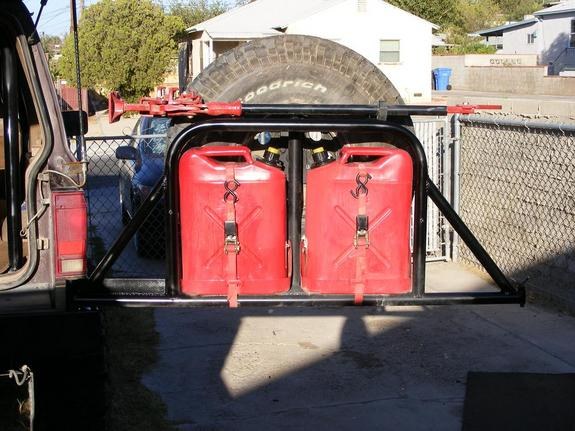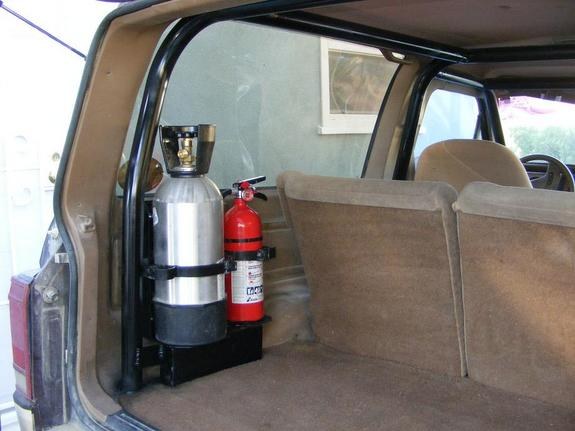 Custom mount to hold a CO2 container (compressed air) and fire extinguisher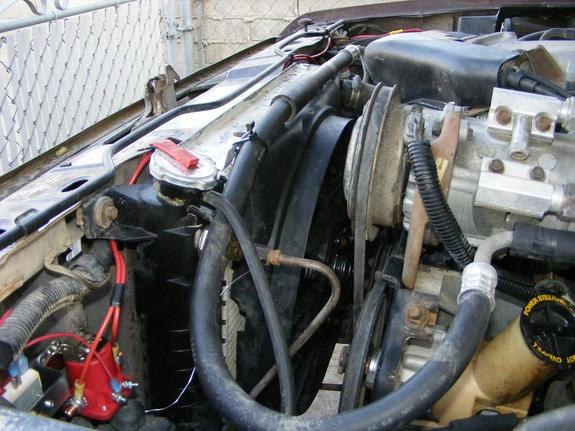 Ford 4.0L V6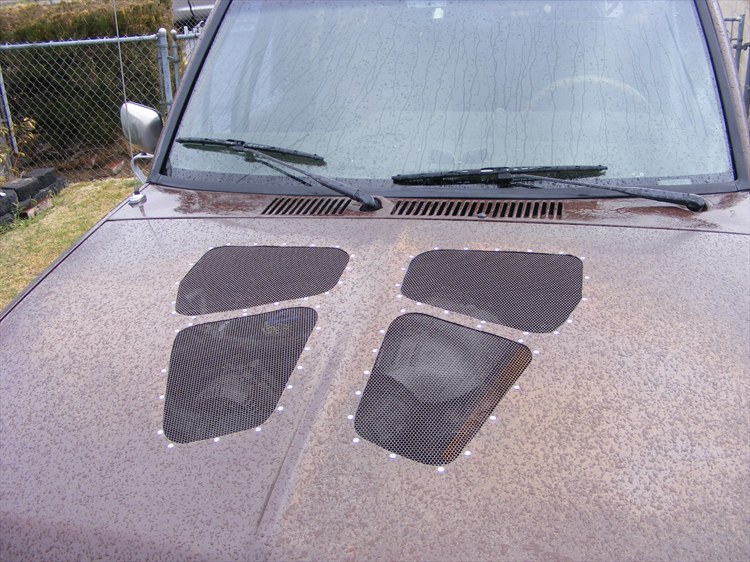 Shay uses this vented hood when rock crawling in the hot summer months
More Photos:
Click the photos to enlarge – click the arrows to load more.