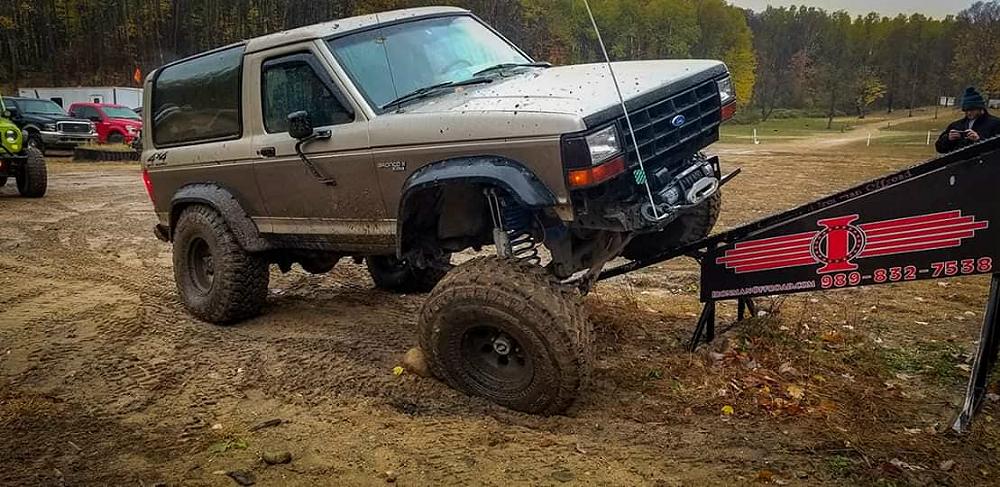 While at the Dearborn Michigan Meet & Greet, I met up with Dan Bastian and checked out his 1990 Ford Bronco II 4×4.
At first glance this may look like a typical Bronco II that's lifted and riding on 35-inch tires. But closer examination reveals that it's more than that.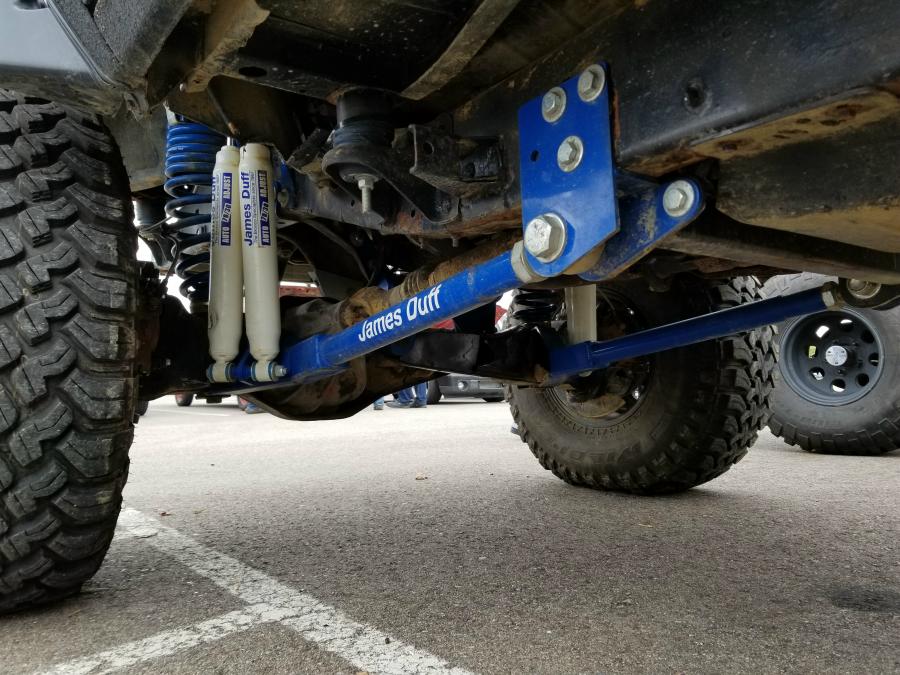 The suspension is a James Duff Stage 3 5.5-inch suspension lift with dual shocks and extended radius arms. Dan was lucky enough to purchase a Bronco II that already came with the stronger Dana 35 front axle. He added 4.88 gears and swapped in Dana 44 knuckles from a Full size 1995 Ford Bronco. This gave him larger bearings, a wider wheel bearing space, better brakes, and the stronger full size locking hubs.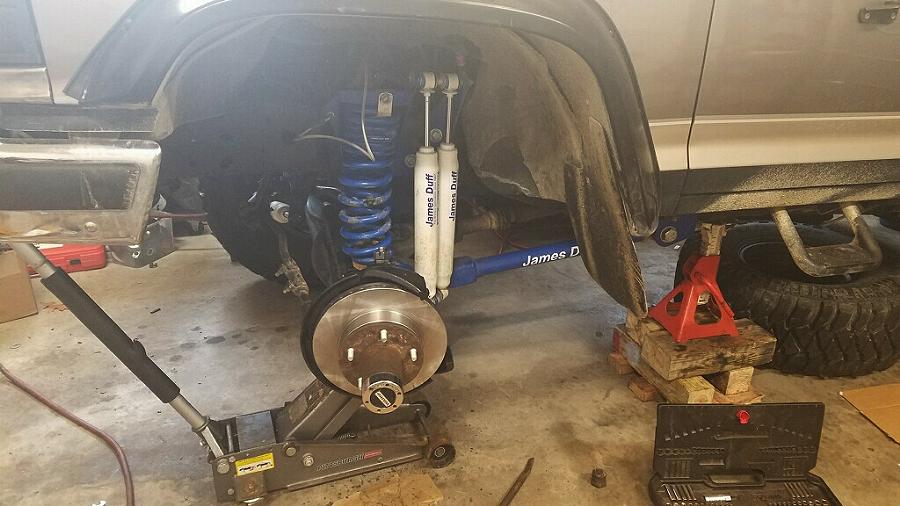 Dan even boxed the Dana 35 beams to add more strength.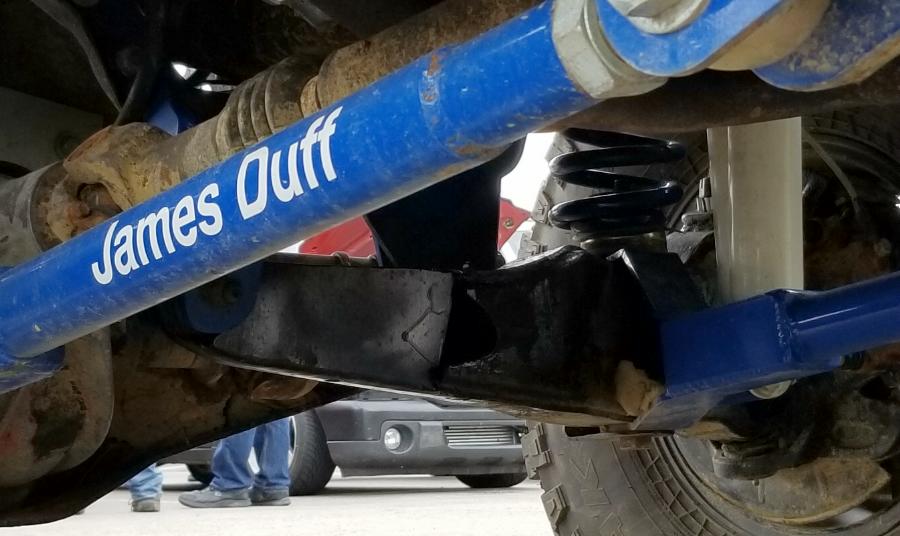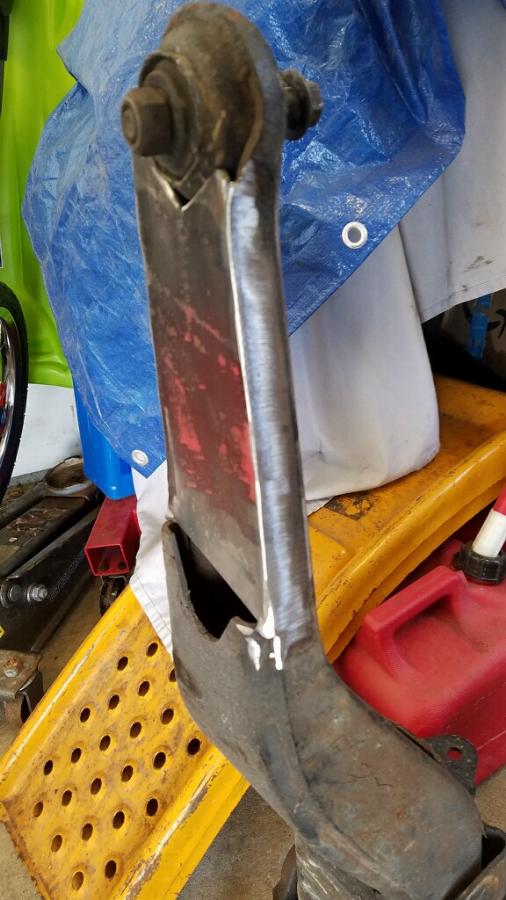 The rear was upgraded as well. The stock axle was replaced with a Ford 8.8-inch axle with 4.88 gears and a True Trac. The axle shafts were replaced with Yukon chromoly axles with c-clip eliminators, which also gains a ford 9-inch rear wheel bearing setup. The axle housing was trussed for strength, and the differential is protected by a G2 Differential Cover.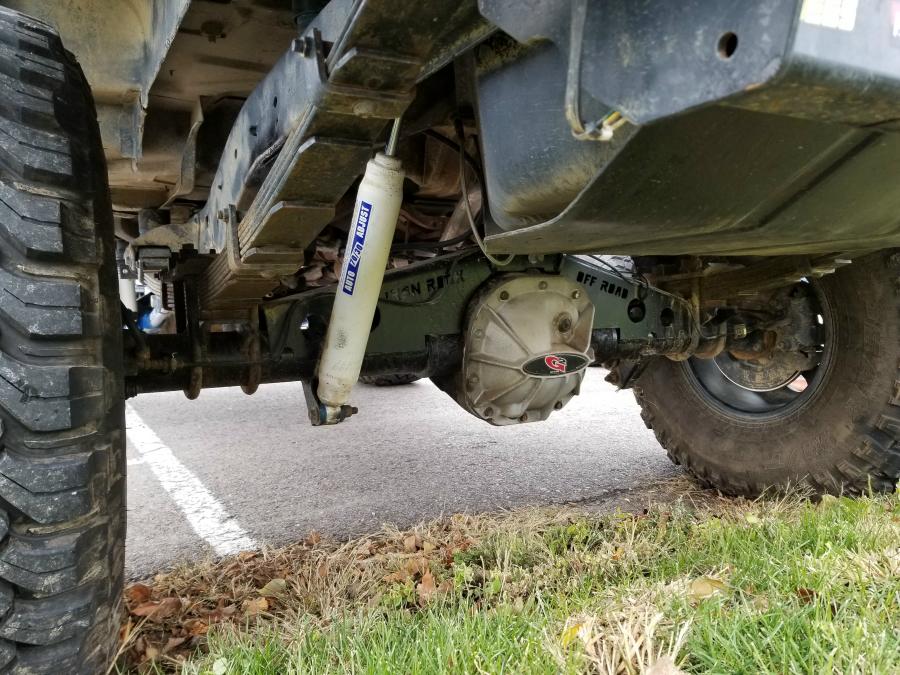 Other modifications include Bushwacker Cut Out Fender Flares and a 2-inch body lift. A Smittybilt winch was added to the front, and is on a universal winch plate until Dan can add a winch bumper.
This is a well thought out Bronco II that works well off-road. To see a video of Dan's Bronco II off-road, check out this facebook post.
More Photos:
Click the photos to enlarge – click the arrows to load more.