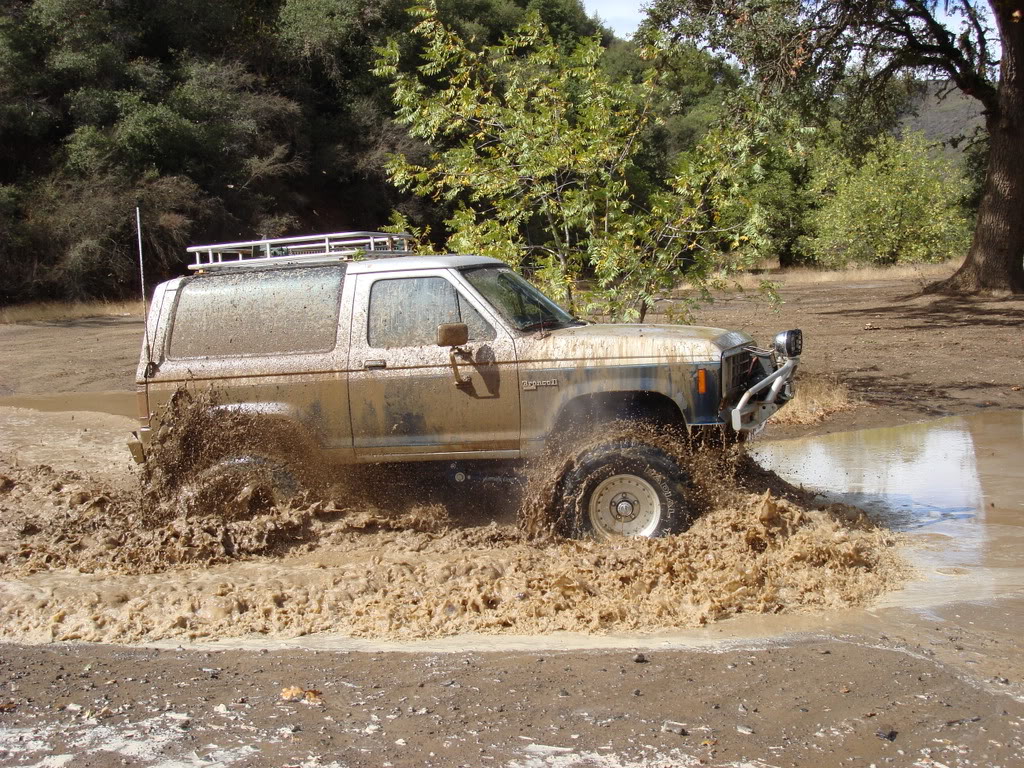 One of the long time Bronco II owners that has frequented the online forums over the years is 'Nemisus'. He built up his 1987 Ford Bronco II with 8-inches of lift using Skyjacker and James Duff parts.
He eventually replaced the stock Dana 28 front axle with a full width high pinion Dana 44 with 5.13 gears, and an ARB air locker. The axle was swapped in using James Duff long travel radius arms, variable rate 5.5-inch coil springs, and James Duff coil buckets.
The stock rear 7.5-inch axle was replaced with a Ford 9-Inch equipped with 5.13 gears and an ARB air locker. The axle is mounted under the Bronco using 6-inch Skyjacker leaf springs, and 2-inch Belltech shackles.
The Bronco II rides on 35X12.5 TXR tires mounted on 15X10 Black steel rims.
The original 2.8L V6 was replaced with a 4.0L V6 from a 1993 Ford Explorer. Nemisus used the complete wiring harness, along with the Explorers dash, seats, and center console.
As time went on, the Bronco II was given a new white paint job with a set of Bushwacker fender flares. The front bumper is a James Duff winch bumper, and the rear bumper is a James Duff  tire carrier /gas can mount.
I have no idea if Nemisus still has the Bronco II, but I wanted to preserve its memory here at the Bronco II Corral.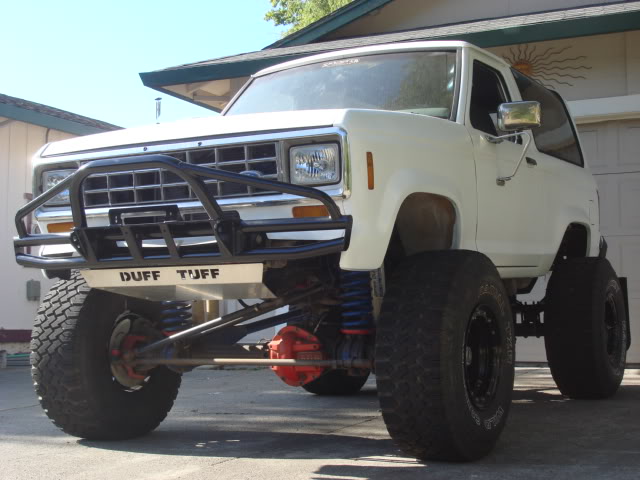 More Photos:
Click the photos to enlarge- click the arrows to load more.