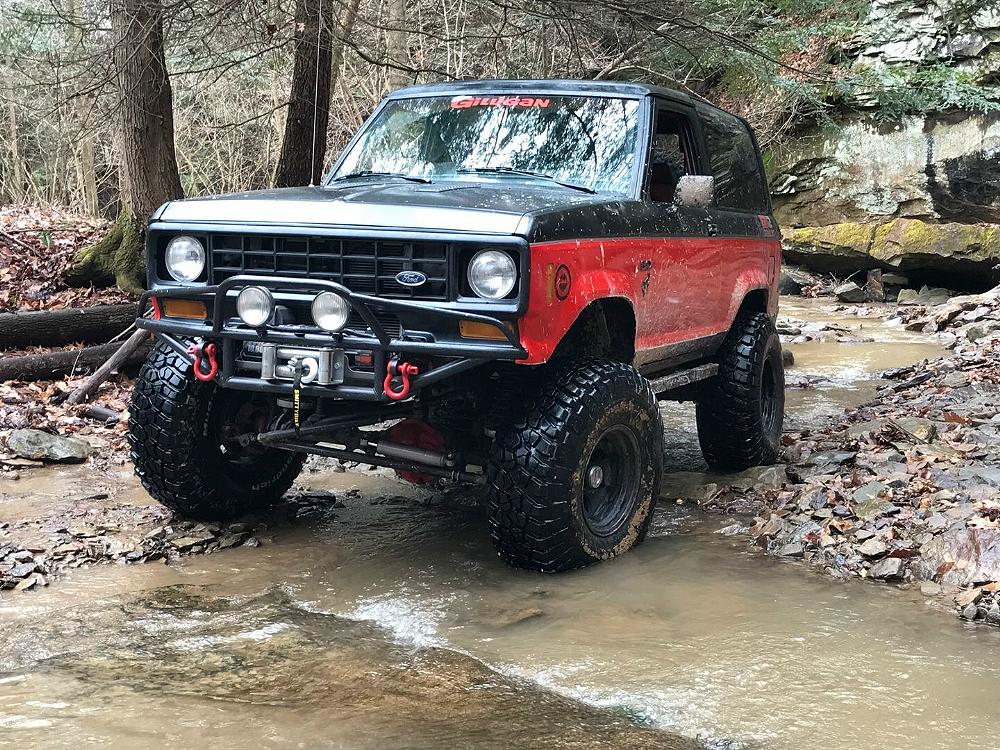 This stout little Bronco II 4×4 is owned and built by forum member 'deathbypsi' (Brian R.). Brian found the Bronco II on South Bass Island (right outside of Put-In-Bay), off the shores of Sandusky Ohio. It had sat for over a decade due to a bad motor, and the previous owner was having difficulties finding someone to remove it from the island. With 49K miles, and minimal rust, Brian thought it was worth the trouble, and the $150.00 price. After taking a 3-hour round trip to save this island castaway, Brian thought that 'Gilligan' would be a fitting name for it.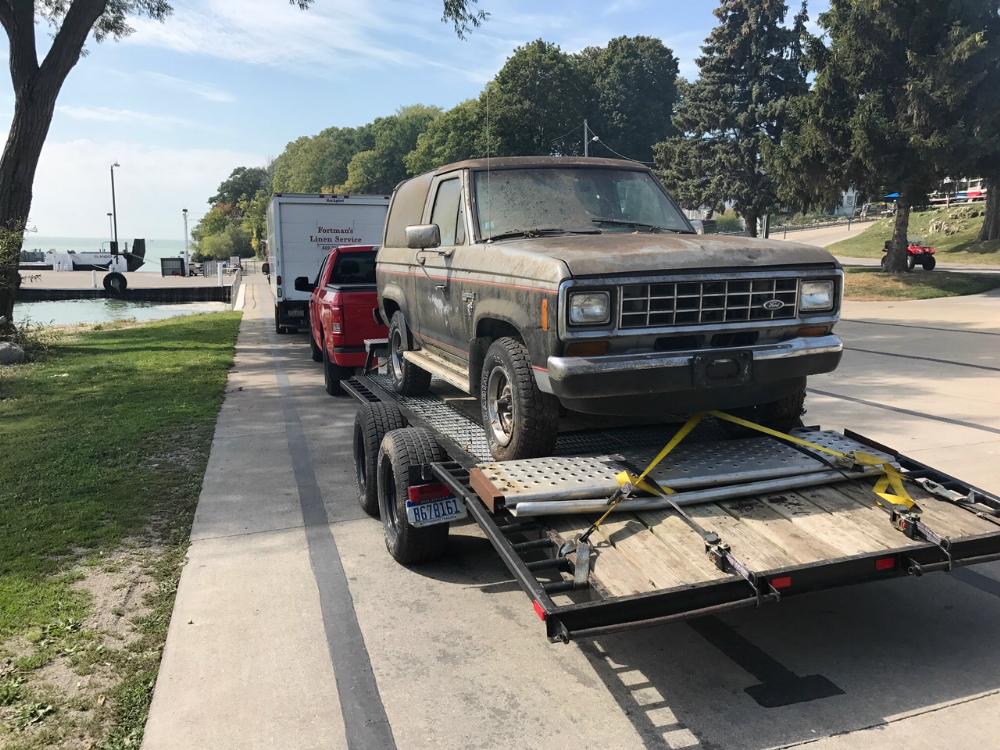 After meeting a local guy that restores Early Broncos, the plan was set in motion to create a "what if" vehicle. What if Ford stayed with solid axles and a V8 in the Ford Bronco II?? So with that, the EB2 was born. Using pre 1977 Early Bronco parts as a donor, he grabbed a Dana 44 and Ford 9-inch axles, Dana 20 transfer case, along with a C4 automatic transmission tail housing. This naturally led him to James Duff for their SAS (Solid Axle Swap) kit using early Bronco suspension parts, and V8 swap parts.
The motor is a stock rebuilt 1990 Lincoln Mark-7 LSC 5.0 with a Ford Explorer top end, and front dress. This gave him the better flowing intake and shorter accessory drive with a better power steering pump and 130 amp alternator. It uses Advance Adapter V8 swap headers, and runs on a 1987 Mustang 5.0 harness and ecm.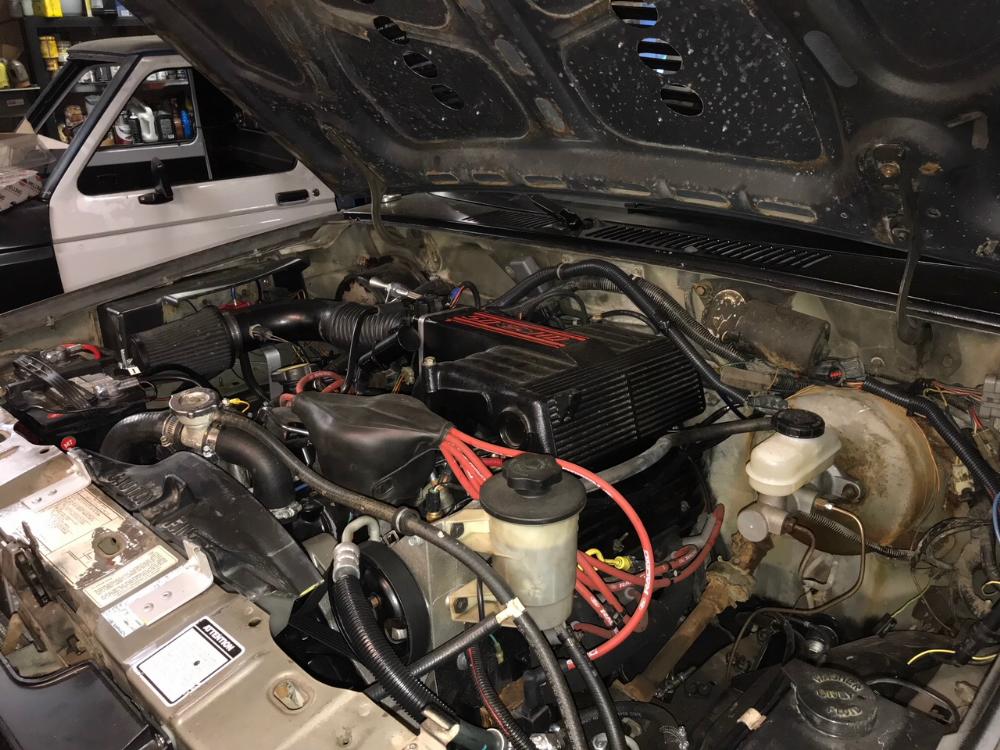 The transmission is a rebuilt 1975 C4 automatic using all PA Performance parts and a stock converter.
The Bronco II sits on 33×12.5 BFG KM2 tires mounted on 15×10 ProComp aluminum wheels. The front suspension uses a James Duff long travel front suspension with 6-inches of lift. The rear uses Skyjacker Leafs with Belltech shackles and James Duff shocks.
Since the transmission doesn't have overdrive, the axles still have the stock 3.54 gears so it can be driven on the highway. The 9-inch rear was upgraded with a Detroit Locker and 31 spline Superior shafts. Power is sent to the 9-inch through a Tom Woods custom driveshaft. The front axle is still stock, but Brian has an Aussie locker and RCV shafts to go in it. The steering was upgraded with Ruff Stuff 1-ton steering.
Brian added his own swing out tire carrier to a James Duff rear bumper, and he's currently making a front bumper to work with the Smittybilt X20 10,000lb winch currently mounted to the front of the frame.
Brian made his own rock sliders, and put (8) LED rock lights under the floors.
He left half of the original paint, but all of the top surfaces got resprayed in Summit Hotrod Matte Black. He also put GenRite heat extractors in the hood to help keep the V8 cool.
The interior was a mess from stray cats living in it for years, so he gutted it and burned everything! All of the plastic cleaned up, and he had to replace one side of the floor board. Once the floor was fixed, he sprayed it with bedliner, and used Ford Mustang bucket seats.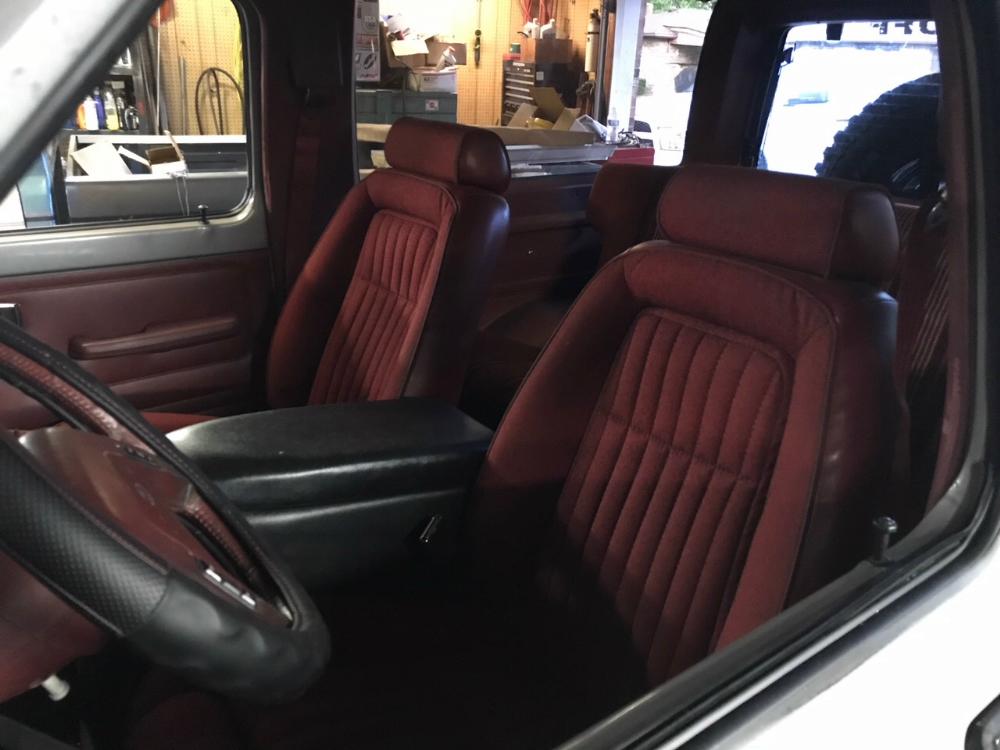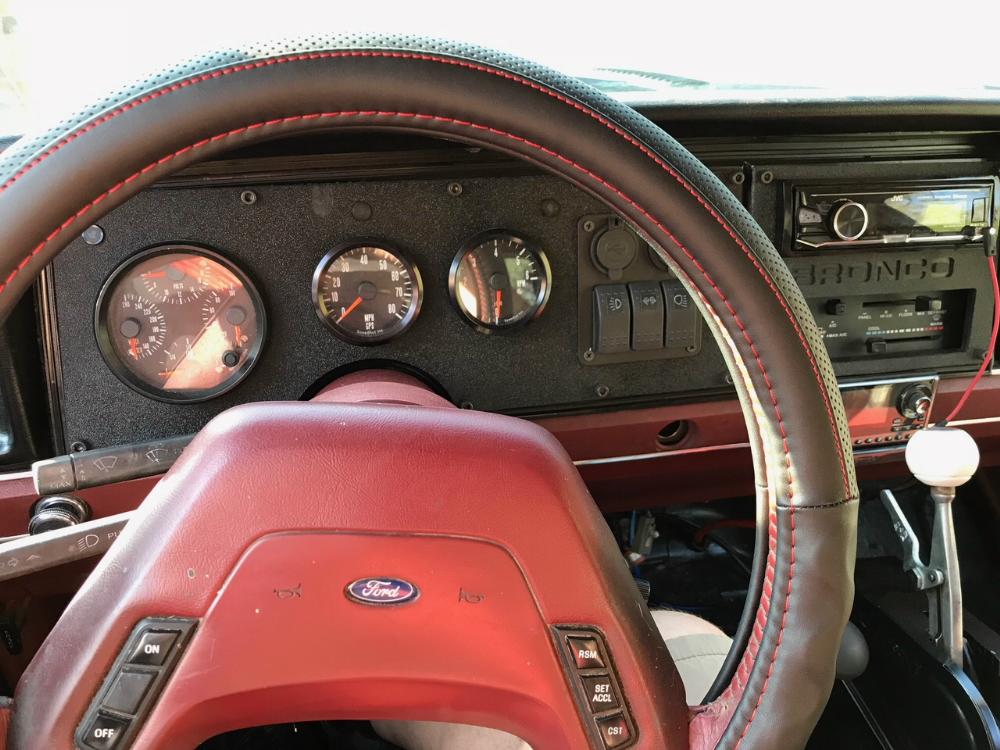 He built his own console/subwoofer box, high mounted a B&M shifter, replaced the dash pad, made his own dash bezel, added Speedhut gauges, and mounted a switch panel. The Bronco II uses a JVC Bluetooth head unit, Rockford Fosgate amp, and Kicker speakers. Brian mounted a box for tools and straps in the rear, along with a Hi-Lift jack, and a Powertank for onboard air. He also replaced all of the rubber weather stripping on all three doors, and converted it to one piece door glass with manual regulators. He did keep the power locks.
Update:
Brian added a front winch bumper, painted 'Gilligan' black and red, and replaced the rear side windows with screens.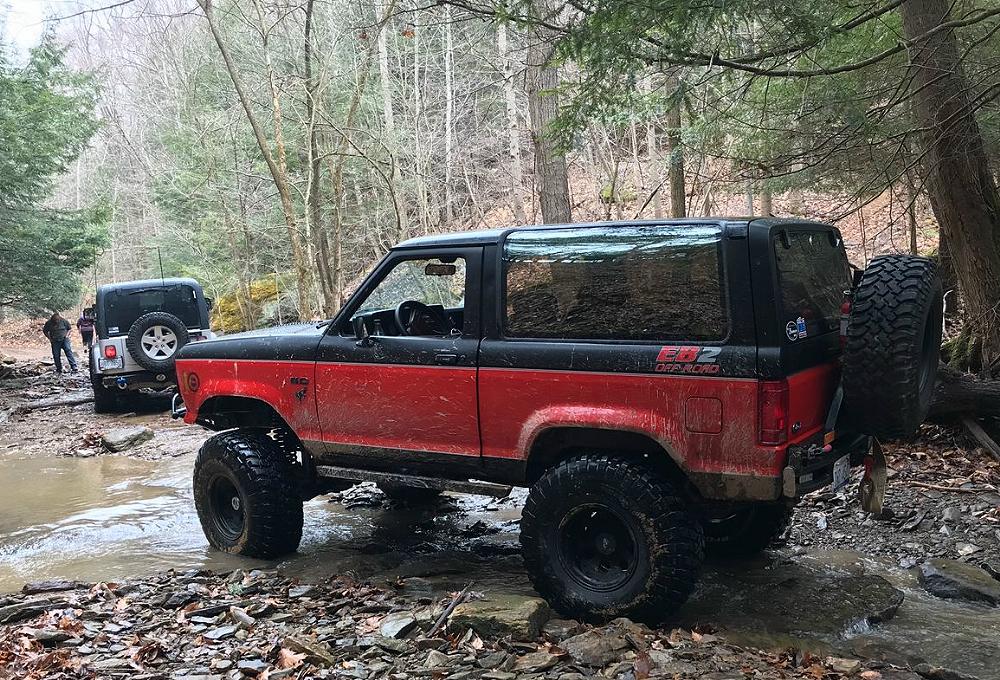 This is just an overview. You can see videos of this build up on Brian's Video Channel.
Videos:
More Photos:
Click the photos to enlarge – click the arrows to load more.