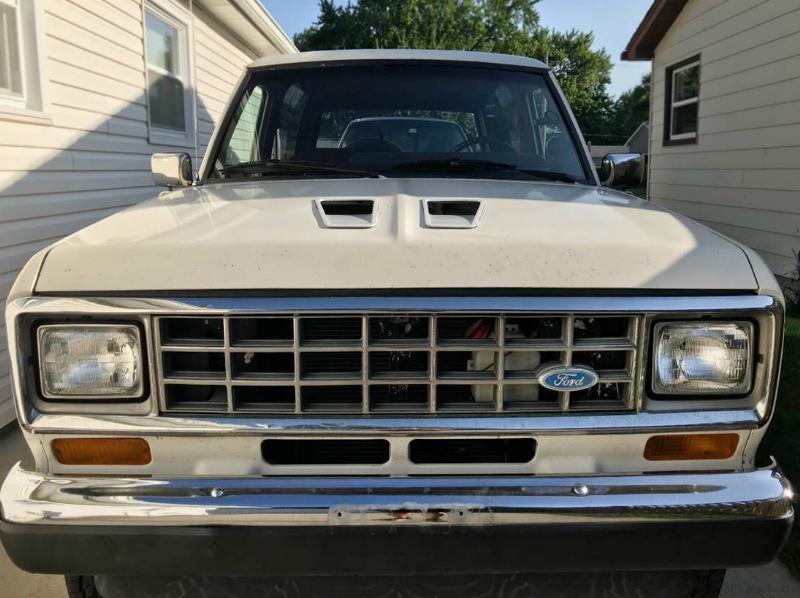 I stumbled across an article on 'Barn Finds' talking about this 1987 Ford Bronco II Turbo for sale for $2,500. According to the seller:
"Recently just bought this 87 Bronco, but unfortunately won't be able to keep due to having a baby and not being the safest car since it's doesn't have airbags. Truck is in good condition and drives good. It's a stick shift, truck has turbo included. It's diffidently a fun truck to drive. Come out and take a look!!"
According to 'Barn Finds', "The Bronco II was available with a 2.3L Mitsubishi turbo diesel in 1986 but it only lasted for two years due to poor performance."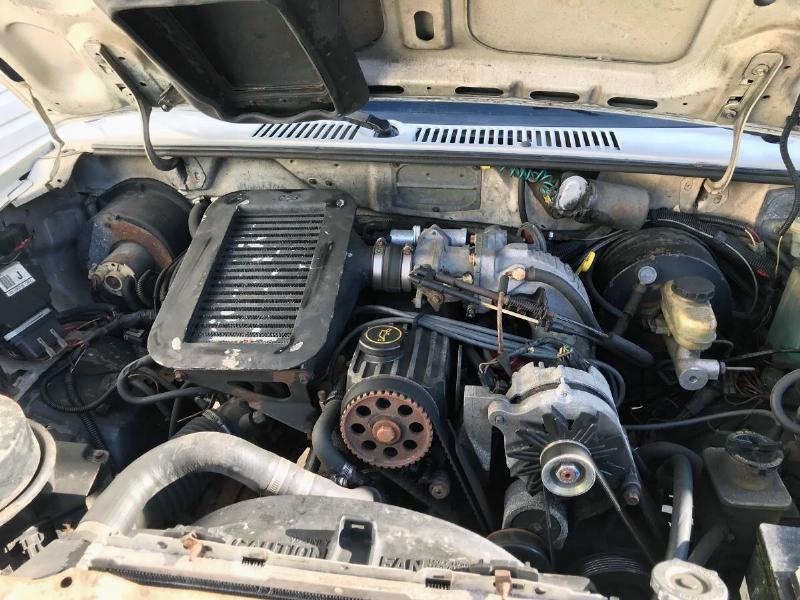 (Ford Thunderbird 2.3L Turbo Motor)
There are things things that the Bronco II has been rumored to come with including:
4.0L V6 (1990)
Dana 35 TTB Front Axle (1990)
Quarter Flip Side Windows (1984-1985)
Mitsubishi 4D55 2.3L turbo diesel
In the past 20 years as a Ford Bronco II and Ford Ranger enthusiast, I have never seen any evidence that any these have ever existed. Although, I believe that it's possible that a 4-cylinder diesel could have been an option. A 2.2L Mazda/Perkins diesel was available in the Ford Ranger from 1983-1984, and a 2.3L Mitsubishi turbo diesel was available in the Ford Ranger from 1985-1987. Since these vehicles shared the same drivetrain, it's possible that a diesel 4-cylinder could have made it in to a Ford Bronco II. I've just never seen it, or seen it listed as an option in a brochure.
In this case, the Bronco II in this listing has a 2.3L turbo motor out of a turbo Thunderbird. Many people have swapped these in to a Ford Ranger. You don't see that many swapped in to a Bronco II. I like the addition of the turbo T-Bird hood scoops in the stock hood. This 80's turbo 4-cylinder looks like it belongs in that engine compartment. For $2,500, I bet this is a fun vehicle to drive.
If you have any evidence of a stock diesel powered Bronco II that you would like to share, or have a Bronco II that you would like featured here, feel free to use the Contact Form and submit it.